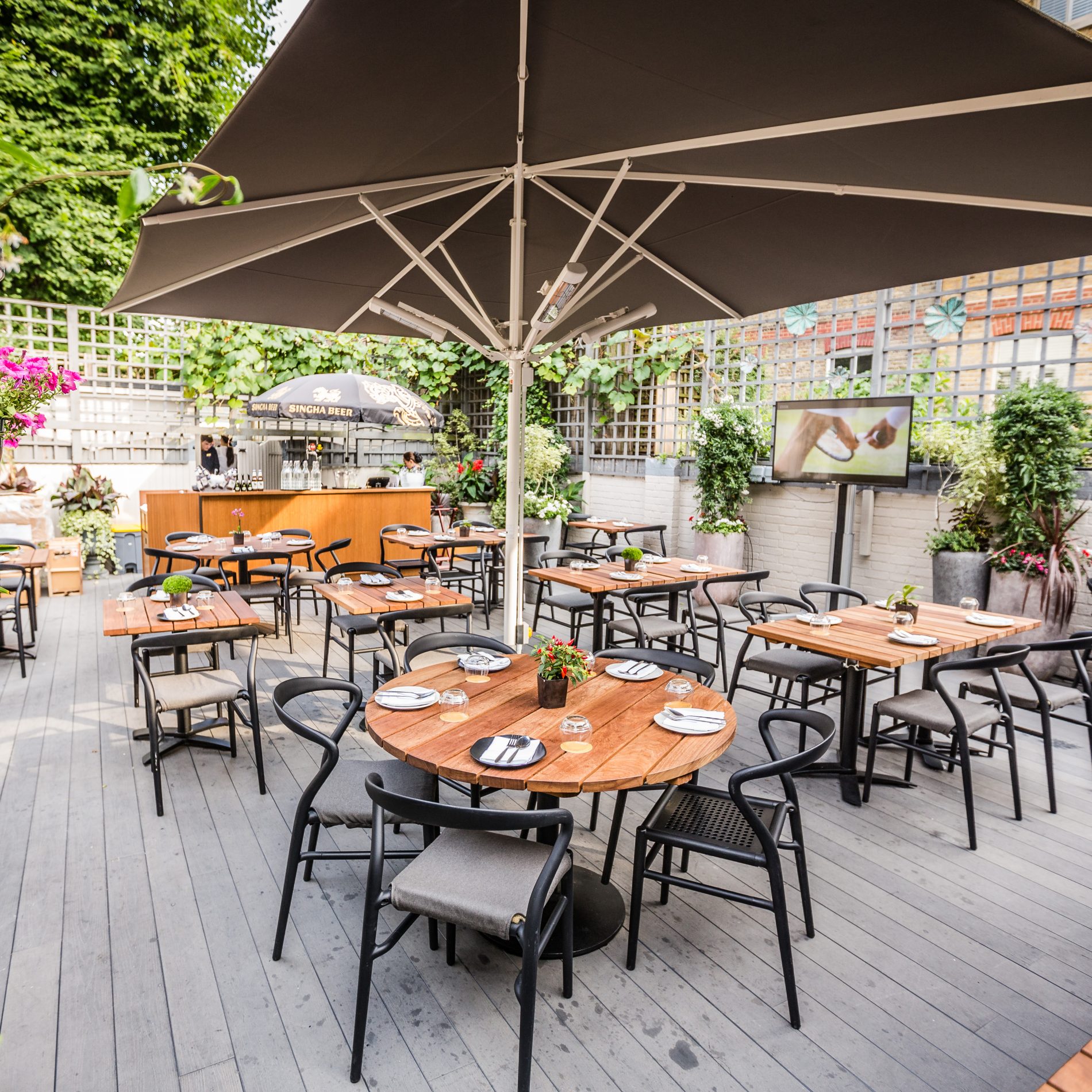 Tennis fans now have the perfect spot to watch their favorite players at Wimbledon at Patara London and their new tropical tennis-themed Thai-Break Terrace.Here are six reasons why it's the best place to visit as the Wimbledon village community build up to the excitement of the annual tournament:
It is a truly outdoors restaurant – The 50-seater outdoor terrace is divided by lush tropical plants, while table-service applies at all times.

Tropical Terrace – Patara have worked with a local florist to transform their terrace into a tropical tennis-themed paradise, filling it with Thai orchids and scented tropical flowers and plants.

Tennis-themed outfits – Staff will be dressed in Chong-Kraben (traditional hand-embroidered Thai trousers), paired with the classic tennis white aertex and trainers.

Patara Pimms & Singha beer-buckets –

Customers can share tableside Singha beer-buckets or try a Thai take on the classic summer drinks with jugs of Patara Pimms scented with Thai sweet basil, slices of young ginger and an optional hint of chilli.

Tennis Menu – In addition to the usual menus, the restaurant will offer tennis-inspired dishes such as Wimbledon Purple Dumplings, with caramelised chicken, peanut and finished with coconut cream, and The Champions Dessert, which is a mango and passion fruit 'net' with green tea macaron 'racket', lemongrass and lime sorbet 'tennis ball' on roasted rice 'lawn'.

Outdoor Screening – Patara's Thai-Break Terrace will screen all Wimbledon matches from 2nd to 15th of July.
Patara's Thai-Break Terrace launched on Monday, the 18th of June and will remain themes until the 29th of July. Following the same hours of the restaurant, the terrace is open all day every day from midday until 10.30pm with later closing of 11pm on Thursday to Saturday.