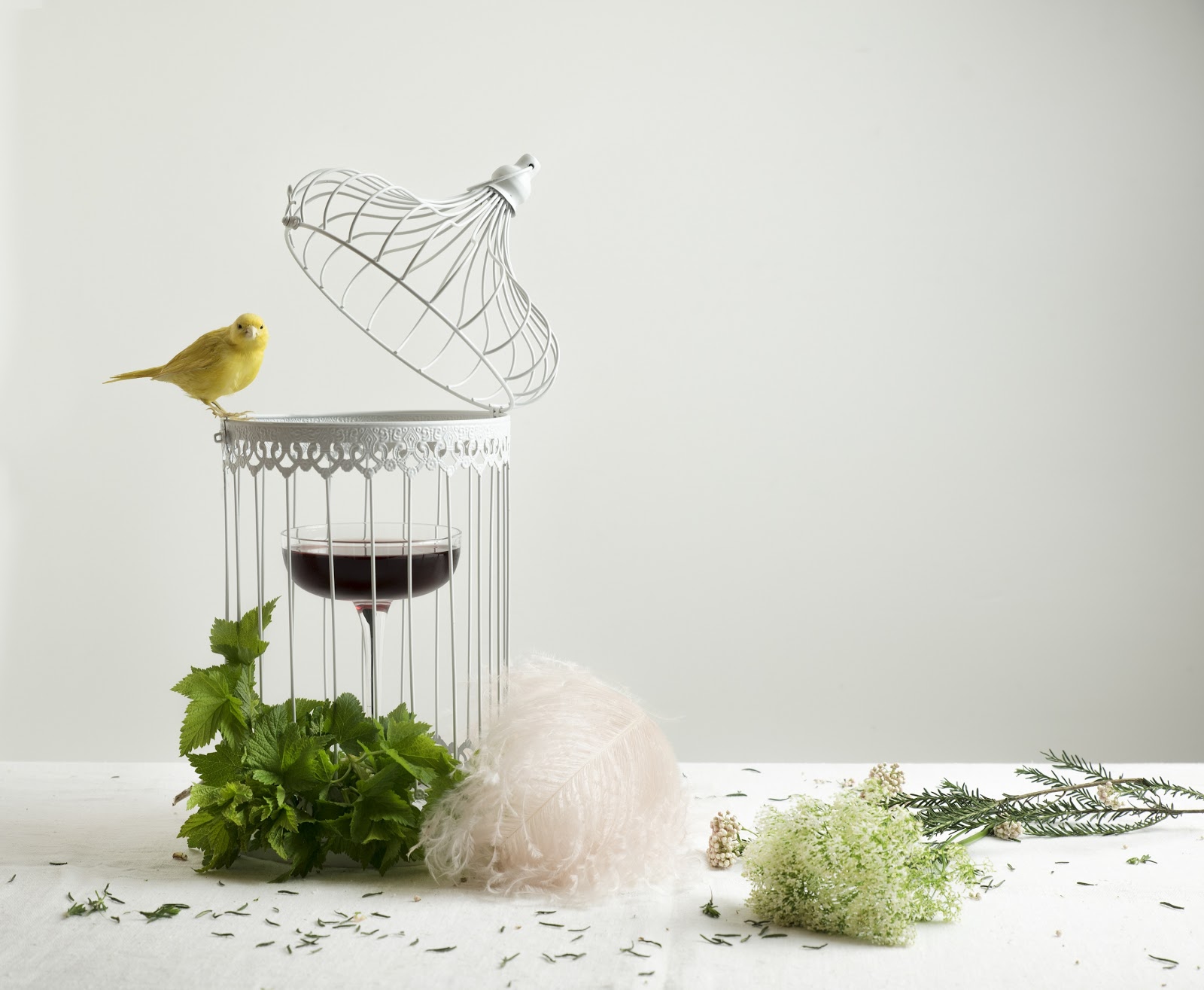 The 'Daring to be Different Cocktail Series', a new range of inspiring serves designed exclusively by Stuart Bale, founder of creative hub Crucible, has been unveiled by British Cassis, the premium blackcurrant liqueur. The four cocktails bring to life the bold nature of British Cassis by pushing the boundaries of the liquid's flavours and aromas, highlighting its versatility and high mixability.
The series uses ingredients and spirits which are in line with current on-trade trends that promise unique tasting experiences. It has been developed to strengthen British Cassis' strategy as it ramps up its on-trade focus working with the newly launched 'Daring to Be Different' platform which will see campaign work throughout the year to both trade and consumer audiences.
The first cocktail of the series is called 'Blackcurrant' and it is a Martini-style cocktail that uses vodka infused with blackcurrant leaf and dry vermouth. 'Pagan Rituals' is a light and refreshing long drink that mixes sparkling tea and tequila, which makes it ideal for long summer nights. The 'Black Mamba' blends mango, basil and yuzu for a floral twist, while the 'Rosey Mitchell' plays with Somerset Cider Brandy and rose geranium syrup to enhance the fruity aromas of British Cassis.
Each serve was captured in an unexpected environment for maximum visual impact through a series of photography, created and photographed by Chris Collicott from Crucible and Madalena Studio.
"Blackcurrant is a Tim Walker-inspired, eccentric English country garden. We created a lab environment for the Pagan Rituals cocktail playing on the use of acids in the drink. For Black Mamba we were inspired by vintage Japanese cinema and Rosey Mitchell is a straight up apple massacre," explained Chris.
Since its rebranding in 2016, British Cassis has been growing from strength to strength in the UK, securing key listings in nationwide retailers. In 2018 the team has started to firmly establish the brand in the premium on-trade and as a result has secured listings at key accounts such as The Ivy, Brown's Restaurant group, the Clove Club, the Lighterman, the Rosewood Hotel, and the East London Liquor Company's bar at their distillery in recent months.