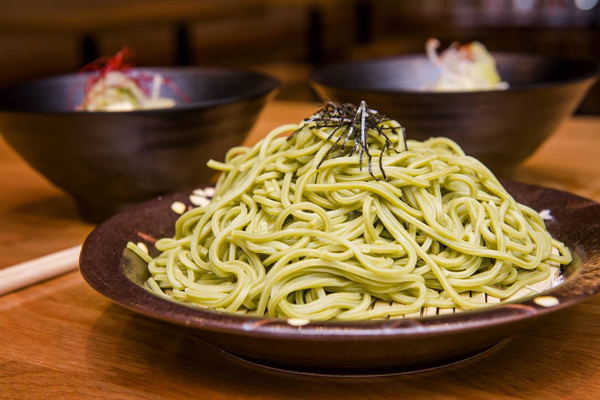 Harro Food's Japan Food Show 2018 saw the largest shift in health-focused products since the show began in 2010.Over half the products to be exhibited at the Japan Food Show will provide health benefits or solutions for the wellness-conscious consumer to attract the attention of restaurant buyers attending the trade day on Friday 13th of July.
The most keenly observed were the gluten-free options, with Gyoza Keikaki introducing their new gluten-free gyoza and Marukome offering a gluten-free liquid miso for stocks and broths allowing restaurants to confidently avoid any trace of gluten while using traditional products. Ueman is offering a gluten-free version of the popular panko ingredient made of rice therefore allowing restaurateurs to expand their gluten-free dishes to offer tempura, something previously not available for the coeliac customer.
Furikake (seaweed seasonings) will also have a strong presence at the Japan Food Show.The basic seaweed seasoning was created in the early 20th century to help combat malnutrition and has since been extensively developed with producers currently focusing on-trend products such as the Yukari Red Shiso Leaf Rice Furikake from Mishima. More modern seaweed variations will also be exhibited such as the products from Sewha who have added chirimen (small fish, salted and dried) as well as almonds, brown rice, and nuts to their nori seaweed strips.
Pesca Rich will be exhibiting their extremely versatile Egg Sheet Roll, which is the perfect alternative for health-conscious eaters, offering an alternative to bread, wraps and development of lighter hand-held takeaway dishes.
Trend-forecasters will note the presence of green tea noodles, not commonly seen in the UK, yet popular in Japan for the health benefit, unusual colour and the refreshing, leafy flavour that provides a contrast to the rich savoury flavours of noodle toppings, as seen in Nippon's Miwabi Dried Matcha Noodles and Toa Food's Tea-Flavoured Soba Noodle.
Japan Food Show at HyperJapan organised by Harro Foods Ltd will be taking place on Friday the 13th of July.