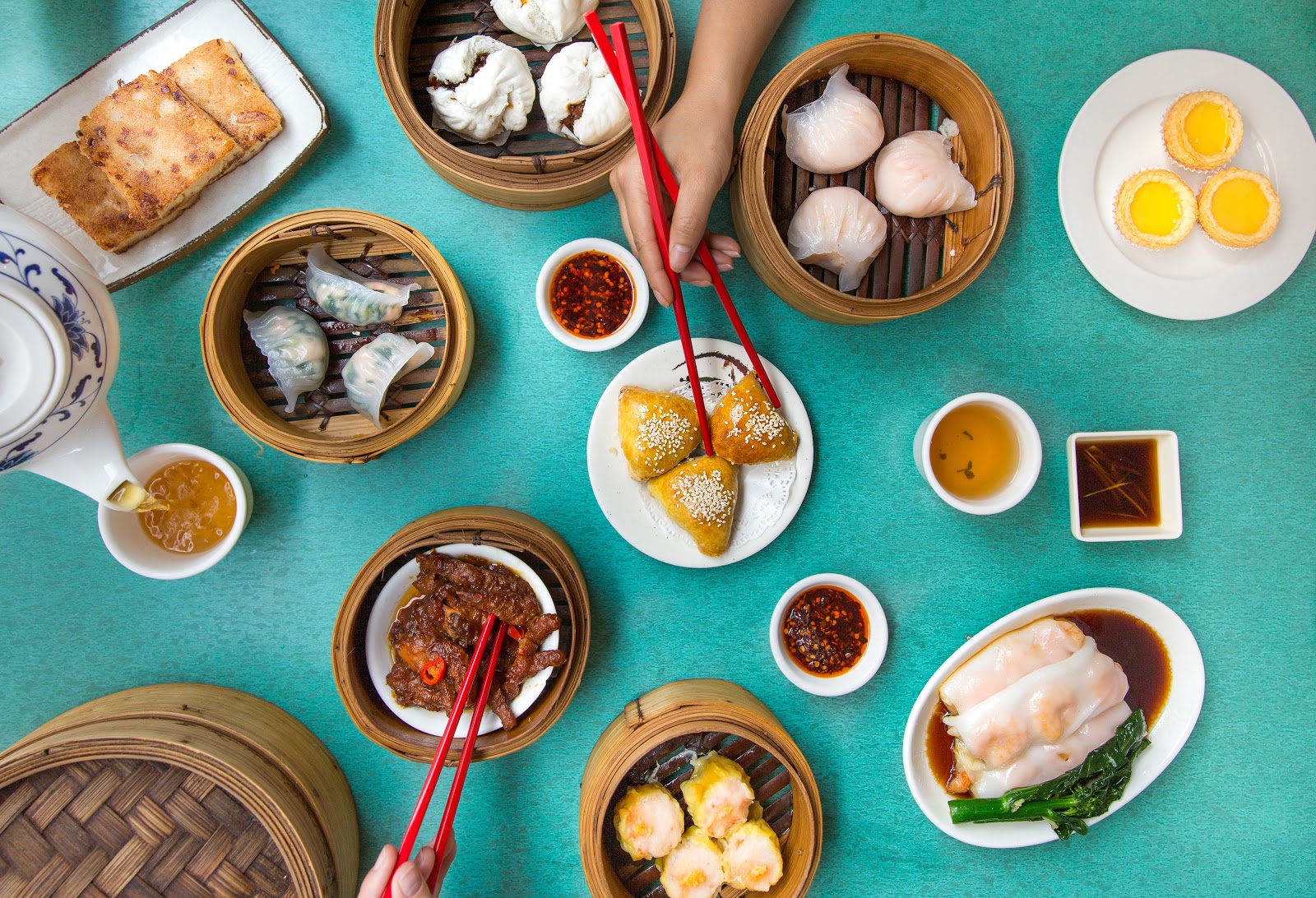 Come down this week to Chinatown London and experience Dim Sum at the first ever National Dim Sum Week. Ending on the 6th of July, the celebration will welcome guests with an array of special menus on offer and a one off talk from Jeremy Pang, founder of School of Wok.
In honour of National Dim Sum Week, a selection of top Chinatown London restaurants have created bespoke menus that include an introductory Dim Sum menu at Orient London, an express lunch hour menu at Lotus Garden, and a Chef's special Dim Sum tasting menu paired with flowering teas and prosecco at Plum Valley.
For the more adventurous, Dumplings' Legend will be championing some of the more unusual and unknown Dim Sum dishes with its 'Eat Like a Local Tasting Basket', which includes Phoenix Claws and Turnip Cake.
On Thursday, the 5th of July, Jeremy Pang will talk about the evolution of the Dim Sum with a live demonstration at China Exchange. 'Secrets of the Bamboo Basket: An Evening of Dim Sum' will see other guest speakers as well, including Amy Poon from the iconic Cantonese restaurant Poon's, Master Chinese Chef Ken Wang and Jennifer Wood, Founder and Director of Canton Tea, who will take the audience through a journey of tea and Dim Sum pairings.
What's On:
– Dumplings Legend – 'Eat Like a Local' tasting menu
– Golden Dragon – Dim Sum week chef specials
– Golden Phoenix – Chef chosen Dim Sum platters
– Lotus Garden – Express lunch hour menu
– New China – Dim Sum week chef specials
– Orient London – An introductory Dim Sum menu
– Plum Valley – Chef's special Dim Sum lunch tasting menu paired with flowering tea or
prosecco
– Wan Chai Corner – Express lunch hour menu
– China Exchange – Secrets of the Bamboo Basket: An Evening of Dim Sum
Ken Hom OBE commented on the news about the Dim Sum Week: "During Dim Sum Week, I encourage you to try the rich array of snacks you will find in restaurants in Chinatown London, and to be adventurous with the choice you'll find. They come in many flavours, and can be hot, sour, sweet or spicy. Enjoy them between mid-morning and late afternoon, and most usually as a light, inexpensive lunch. Traditionally, we drink tea throughout a Dim Sum meal, which is why Dim Sum is sometimes referred to as yum cha – the Cantonese words for drinking tea. Enjoy Dim Sum week!"