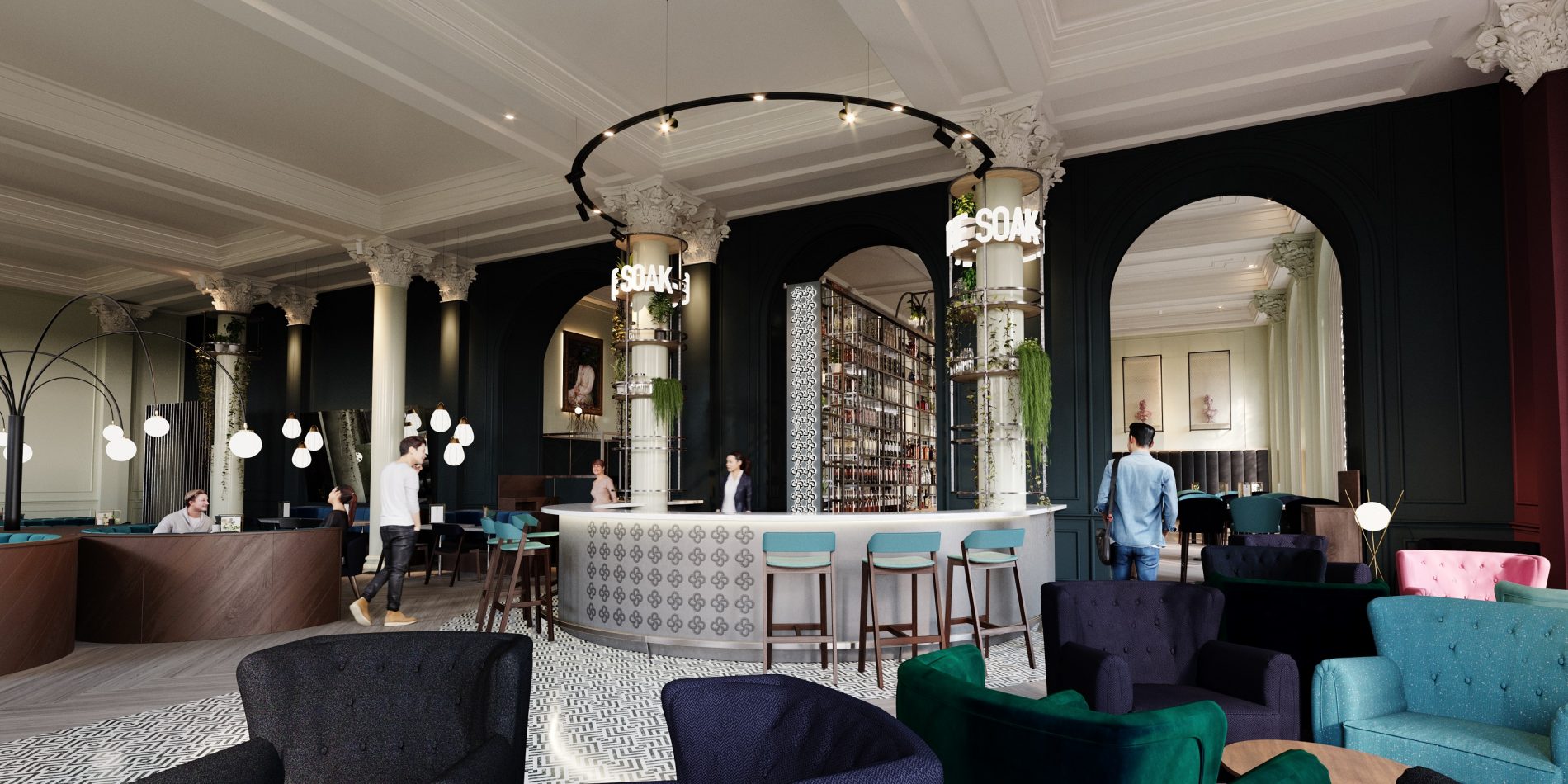 2019 sees the launch of all day bar and restaurant The Soak. Just a stone's throw away from London's Victoria station, The Soak is perfectly placed to offer a new and exciting experience to everyone from local workers and residents, to tourists and celebration seekers. The latest arrival on Victoria's growing bar and restaurant scene, the concept for The Soak is centered around fermenting, soaking, steeping and brining techniques. One of the biggest foodie trends of the moment, fermentation is at the heart of the food and drinks menu with a range of delicious dishes on offer from morning until night.
The Soak's drinks list curated by General Manager of the entire venue, George Angelpoulos, will offer everything from signature 'soaked' cocktails, to The Soak house kombucha, to a carefully selected list of New World, organic and biodynamic wines and a range of craft beers. Music will also be an integral part of the experience and the diverse space will include a dedicated music platform to host live DJ sets and acoustic sessions. Guests won't need to worry about cutting their evening short at The Soak as it holds a late license until 2am on a Thursday, Friday and Saturday – a new and unique offering in the area.
"We're really excited to create an immersive and unforgettable experience for our guests at The Soak. Whether you're looking for an evening out with live music and sensational cocktails or excellent food for a celebration, The Soak will have something for you," said George Angelopoulos, General Manager at The Soak.
The menu, devised by Head Chef Chris Zachwieja, whose pedigree includes working for Michelin starred chef Tom Aikens, presents dishes like poulet noir with morels, asparagus & a wild mushroom kombucha or wood pigeon, pearl barley koji, anchovies, flat turnip & fermented mooli. With a focus on seasonal, fresh and quality ingredients, the 'soaked' food and drink menus will champion intense and balanced flavours.