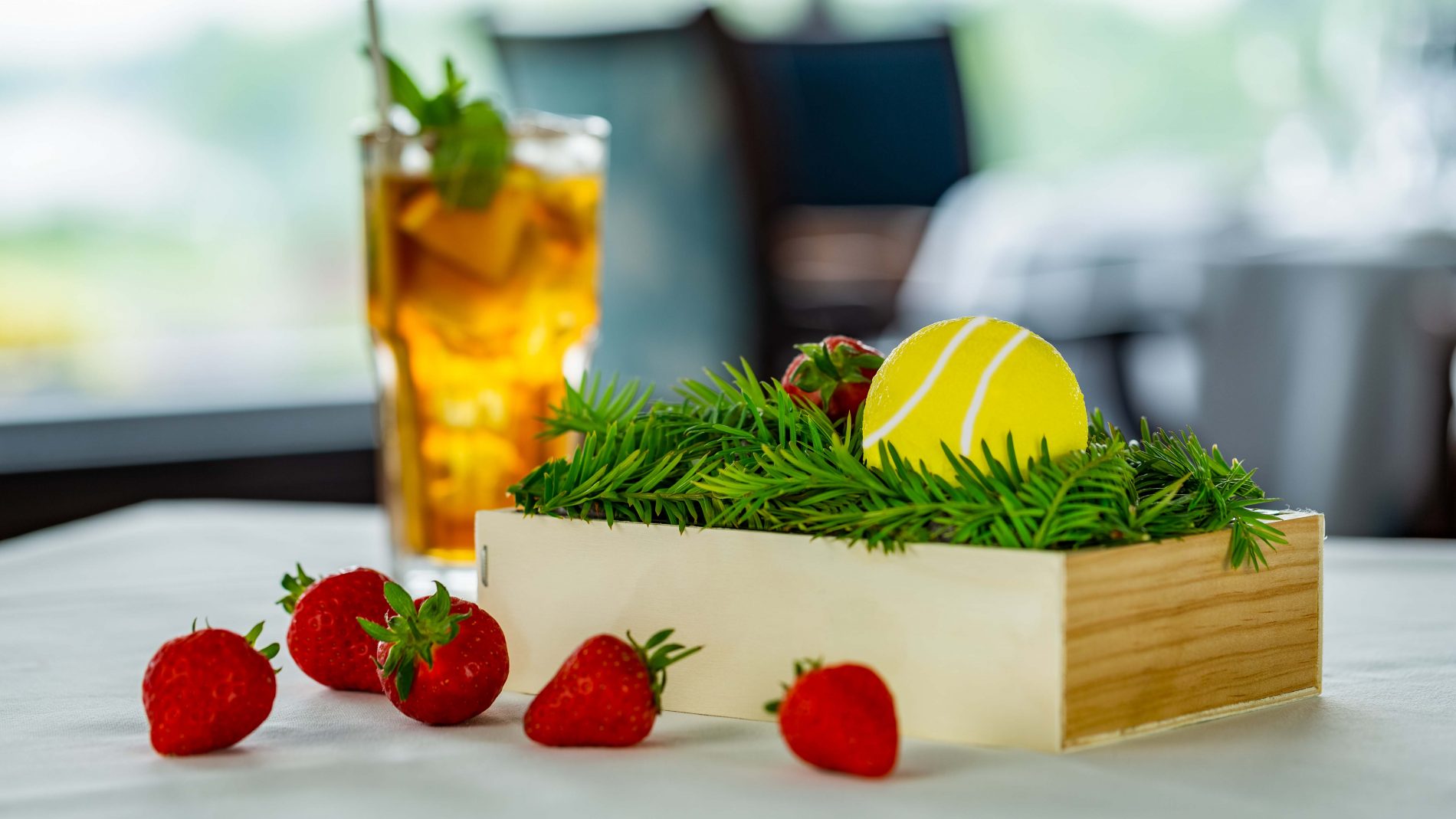 To celebrate Wimbledon 2019, The Petersham in Richmond has created a smashing tennis-themed dessert that'll have you calling 'more balls, please'!
Exclusively available from 1st – 14th July on the restaurant's à la carte menu, Head Chef Jean-Didier Gouges has crafted a refreshing strawberry and elderflower mousse, delicately encased in a hand-crafted white chocolate exterior.
The Petersham's popular Afternoon Tea has also been given a Wimbledon twist of its own for the next two weeks. Alongside another tennis ball dessert (with a rich and glossy chocolate mousse filling for this Afternoon Tea version), Jean-Didier has added a grand slam of desserts, from a 'mango and passionfruit Eton mess tartlet' to a 'white chocolate truffle with Champagne and dried raspberry'.
Both the tennis-ball dessert and Wimbledon Afternoon Tea will be exclusively available throughout the Championships at The Petersham, from Monday 1st July – Sunday 14th July.
The themed tea is priced at £29.50 Monday to Friday and £32.50 Saturday and Sunday (add a glass of champagne for £12.75).