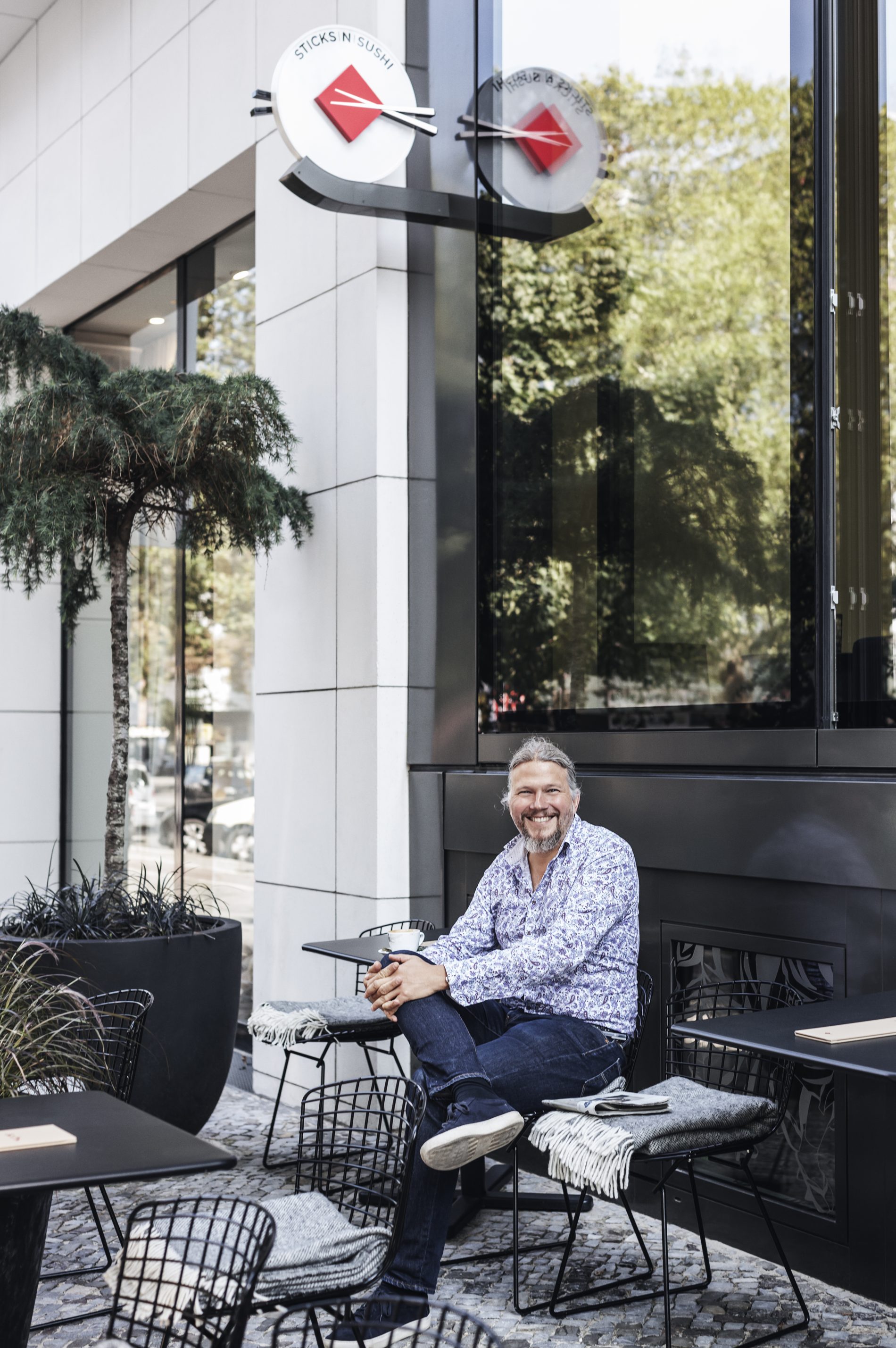 Sticks'n'Sushi, the Danish restaurant group, is to open its ninth restaurant in the UK on October 9th. The new restaurant in Beak Street, Soho, will be the group's seventh in central London, and comes hot on the heels of its recent successful opening in Kings Road, Chelsea.
Known for its high-quality, fresh food based on a unique combination of traditional sushi and yakitori sticks from the grill, Sticks'n'Sushi offers diners a welcoming combination of Danish hygge and Japanese Noren.
The Soho restaurant is in a new building at 40 Beak Street. Set over two floors, the Soho restaurant will have 170 covers, and operate seven days a week from 12 noon until 11.00pm (10.00 pm on Sunday). As a result of the group's latest expansion 80 new positions are available front and back of house, and they are actively recruiting for 'vibrant and passionate hospitality-loving individuals.'
Andreas Karlsson, Group CEO says: "Finding the ideal locations for Sticks'n'Sushi can take us some considerable time. We devote a great deal of energy to looking for the perfect sites, and we've now found the right spot in Soho.
Although newly constructed, the building we're going into has already achieved iconic status with its striking glazed brick façade featuring 100 different iridescent shades, and Damien Hirst has chosen this location for his flagship studio and art complex.
It's the location for us to host the local creative business community, young high-spending residents and destination diners."
Each Sticks'n'Sushi location is individually planned, and inside the restaurant, guests are greeted by a warm and welcoming design, drawing on Sticks'n'Sushi's Danish-Japanese heritage. The new restaurant features hanging partitions, inspired by the Japanese Noren curtains, used to separate and decorate doorways in Japan. Their soft and sound dampening qualities add to the Danish Hygge, a distinct feeling of cosiness that permeates every square foot of the two-storey restaurant.
Behind the design are Berlin-based architects Diener + Diener, who have been a trusted partner of Sticks'n'Sushi since the company's first opening in Copenhagen more than 25 years ago.
The menu features Sticks'n'Sushi's signature dishes such as the Hell's Kitchen maki with bubbly tempura shrimp and Japanese barbeque sauce and yakitori skewers such as the Buta Yaki with organic, free-range pork from Denmark.
Introducing sustainable sake
To celebrate the opening of the Soho restaurant, Sticks'n'Sushi is releasing a sustainable and British- brewed sake, made from surplus rice by Kanpai, a micro sake brewery based in London run by Lucy and Tom Wilson.
The new sake is called 'Rice Revived'. It is a bright and fruity craft sake created with sustainability in mind. Born from a shared passion to reduce food waste, Kanpai crafted this sake from Sticks'n'Sushi's unused rice and it has been bottled and labelled using recycled materials.