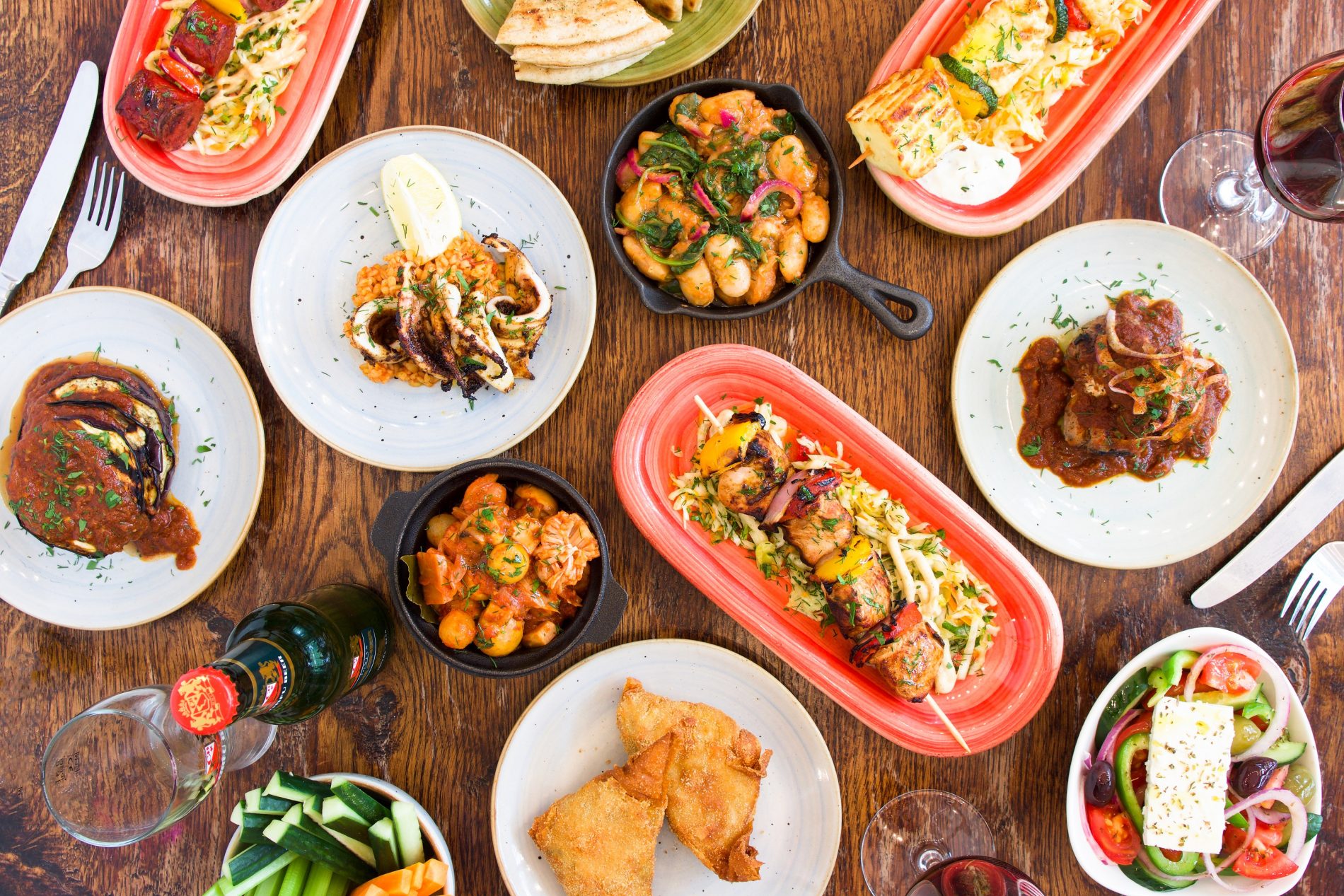 This September, The Real Greek, the UK's only group of authentic Greek restaurants, will partner with Hellenic Hope, a UK charity that helps kids-at-risk in Greece, to launch its new Filoxenia Dinner Menu, in a celebration of authentic Greek hospitality.
Greeks pride themselves on their generosity and hospitality to both friends and strangers and call this custom 'filoxenia'.
The new menu celebrates this cultural tradition. For just £12.95 per person, diners can enjoy a complete meal, mixing and matching four dishes from across almost the entire Main and Vegan menu, first selecting either Greek Flatbread or Crudités, then one Cold Meze, one Hot Meze / Grilled Meze and a dish from the Sides or Salads section.
Each time a diner chooses the Filoxenia Dinner Menu in each of its 15 restaurants, The Real Greek will donate 10p to Hellenic Hope, supporting the organisation in its mission to support children living in poverty in Greece.
Guests can make their selection from across almost the entire menu. Diners can pick either warming Greek Flatbread or fresh Crudités, and pair this with a Cold Meze dish, choosing from a variety of dips, including The Real Greek's daily blended Houmous to its rich and creamy Taramasalata, which it makes with undyed, salted and cured cod roe.
Diners can then choose from a selection of 15 Hot Meze / Grilled Meze dishes. Options include the Chicken Skewer, served with Lemon Mayonnaise and the Spinach Tiropitakia, featuring Three Filo Pastry Parcels with Creamy Leek, Spinach and Feta filling, handmade daily. Alternatively, diners can opt for a vegan alternative, such as the Jackfruit Stifado, slow-cooked with Button Mushrooms, Shallots & Aniseed.
Finally, diners can add a Salad or Side, including the authentic Greek Salad, served with Tomatoes, Cucumber, Peppers, Greek Olives, Red Onion, Feta & Olive Oil, and the Aegean Slaw, made with thinly Shredded Cabbage, Carrots, Red, Green Peppers & an Olive Oil dressing.
The Real Greek menu development is led by Tonia Buxton, a celebrity chef and the face of Greek food in Britain. The menu embodies the culinary heritage of the Eastern Mediterranean, taking in the best of Greece's gastronomic traditions, from its 6,000 islands to the fertile mainland and mountains to the latest innovations of the capital's restaurant scene.
With all the fun and energy of quintessential Greek dining, The Real Greek is perfect for dates, family get-togethers and a catch up with friends. Its traditional Greek hospitality always delivers a buzzing atmosphere and occasional live entertainment makes it the ideal location for birthdays, anniversaries and parties.
The Filoxenia Dinner Menu will be priced at £12.95 per person, and available to purchase from 5.00pm, Sunday – Thursday across all locations at The Real Greek.