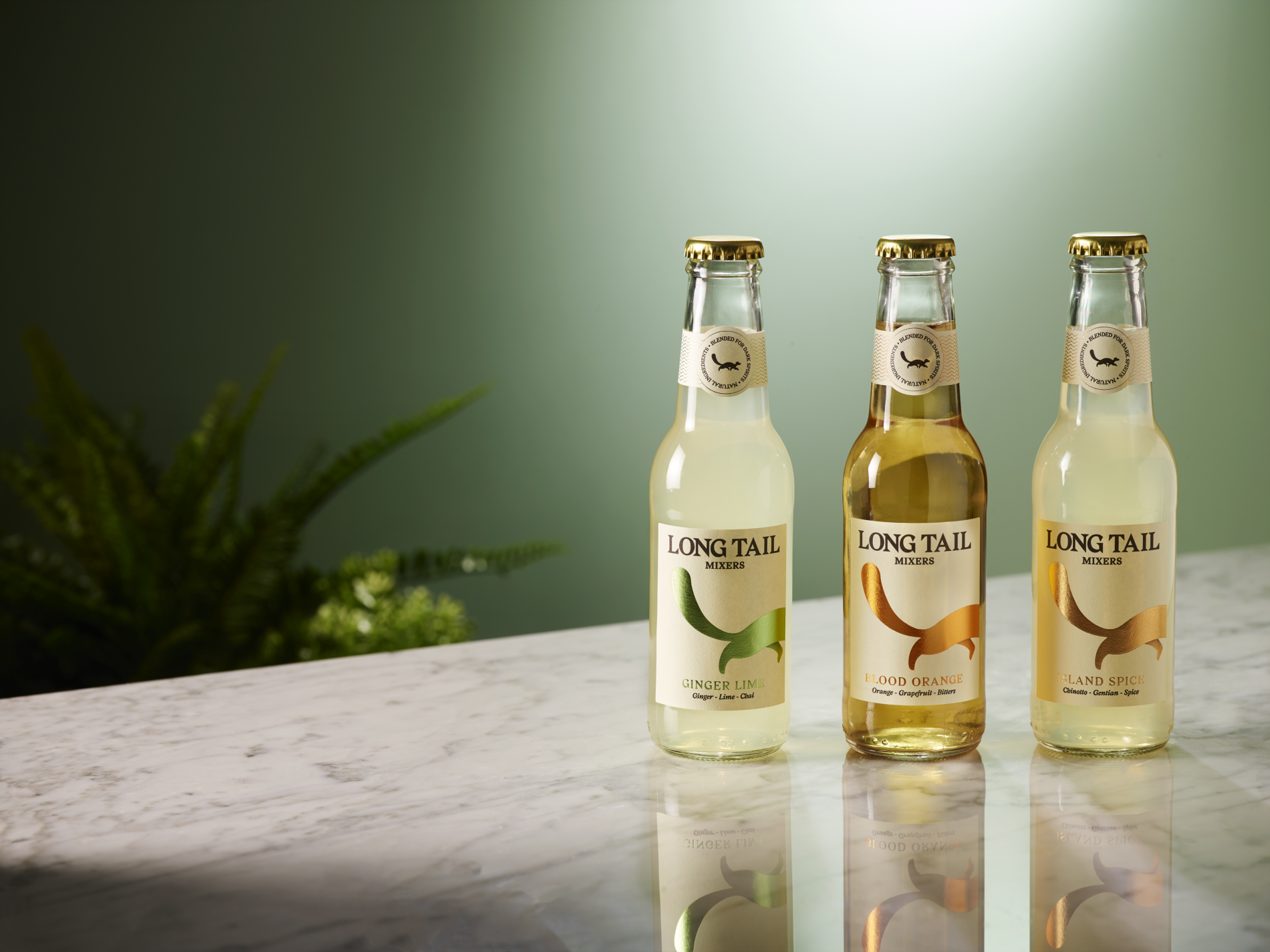 Newly-launched Long Tail Mixers, a UK-based mixer brand uniquely crafted to pair perfectly with dark spirits, has announced that they are now stocked in the flagship Selfridges store on Oxford Street in London.
From January 2019, the three Long Tail Mixers flavours of Blood Orange, Island Spice and Ginger Lime will be available to purchase in store. Innovatively changing the way people drink rums, bourbons and whiskies, these complementary fruity and zesty drink mixers bring the ideal tastes and aromas to go with any dark spirit, creating perfectly balanced mixed drinks and cocktails.
"We are delighted to have launched into Selfridges, and be counted among their great roster of top brands in store. They understand the uniqueness of our brand and the movement in the dark spirits market, and jumped on the opportunity to offer consumers something new and exciting. We're excited to work with them and have our products featured in their flagship London store," commented on the launch co-founders Alex Jollivet and Tom Wiggett.
Developed by lifelong friends, Alex Jollivet and Tom Wiggett, Long Tail Mixers was born from the cultures and flavours that come with drinking dark spirits that they experienced during their travels. Disappointed with what was available on the market to accompany dark spirits, they set out to create their own mixers using flavours that are fresh and invigorating, but not overpowering, and to produce mixers that complement the spirit's flavour, rather than mask it.
The mixers' three flavours – Blood Orange, Island Spice and Ginger Lime – are inspired by the sights, smells, and tastes that enhance and balance the flavour notes of dark spirits, blended from natural ingredients with carbonated spring water.
Long Tail Mixers bring new choices and fresh flavours to the mixer market, and create a new experience with every drink – bringing dark spirits to a new light. They re available now at Selfridges on Oxford Street in London: 400 Oxford Street, London, W1A 1AB.