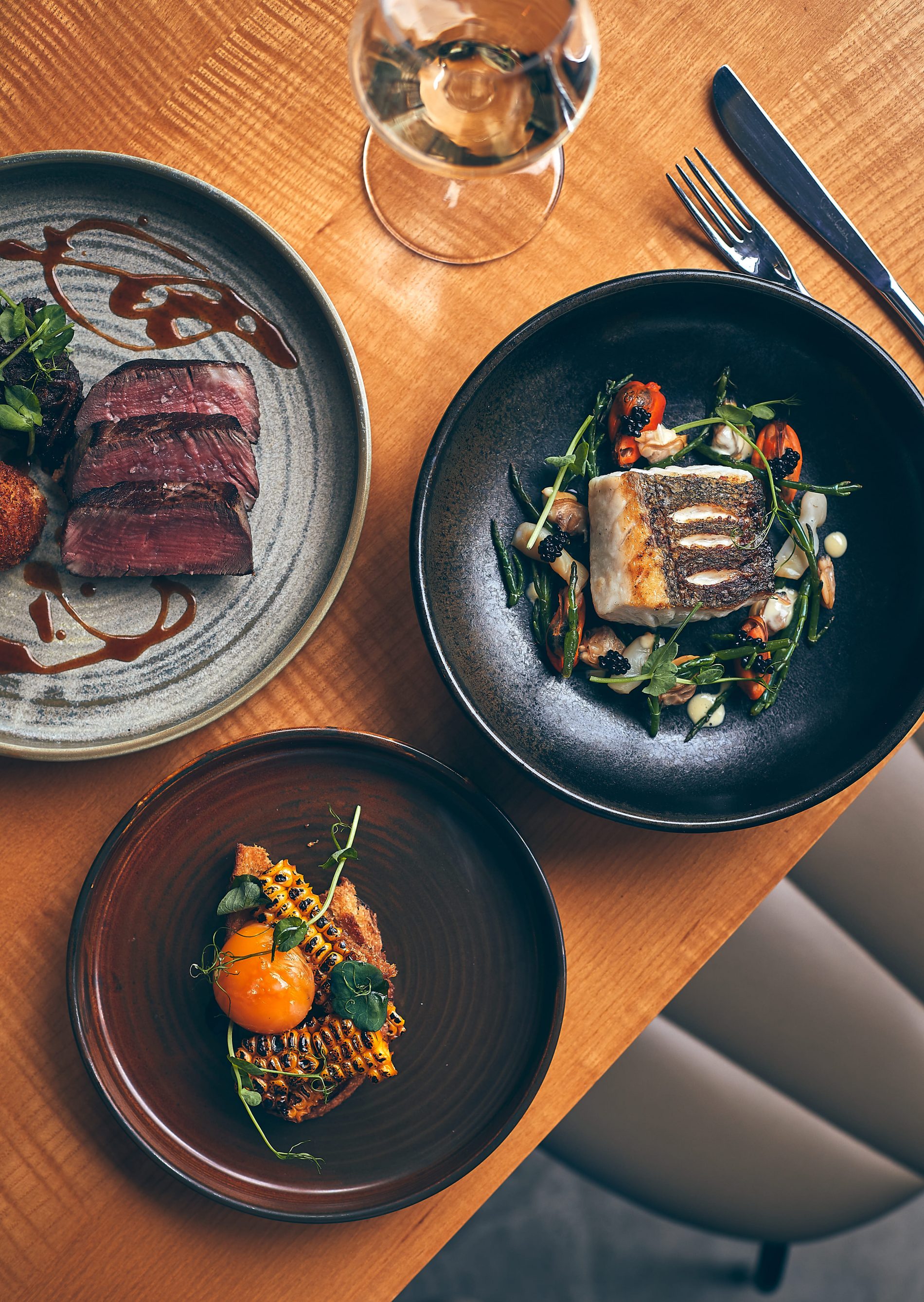 Award-winning chef Matt Healy has revealed a new menu at his top city centre restaurant – just days after it scooped a prestigious accolade.
The Leeds-born chef has updated the menu at Matt Healy x The Foundry with a selection of stunning new dishes, including butter poached lobster with sauce Bisque, salt-aged duck breast with confit leg roll and plum sauce, and beef fillet with glazed short rib and cauliflower cheese.
The news comes after the restaurant was included in the Good Food Guide 2020, which handpicks the best venues from across the UK.
Other new dishes at The Foundry include hake with grilled shellfish, samphire and caviar, grilled sardines on toasted sourdough, dressed crab with sangria watermelon, and slow-cooked duck egg with grilled corn and sweetcorn butter.
Vegetarian options include whole barbecued cauliflower with malted puree, raisins and pine nuts, and braised leeks with Parmesan and truffle.
Matt Healy x The Foundry has won several top awards since launching last year, including Best City Centre Restaurant at the Oliver Awards, and Newcomer of the Year at the Yorkshire Life Food and Drink Awards.
Owner and head chef Matt and the Seventh Course Ltd team are also behind Grön Kafe in Roundhay and The Beehive in Thorner.
Matt said: "Since we've taken over the reins at The Foundry, we've managed to earn a great reputation and achieved a lot in a short space of time.
"We aren't taking it for granted, and will continue to push ourselves to deliver the best dishes we possibly can for our diners.
"We wouldn't be here if people didn't keep coming through the doors and supporting us, and we hope they enjoy our new menu as much as the last one."