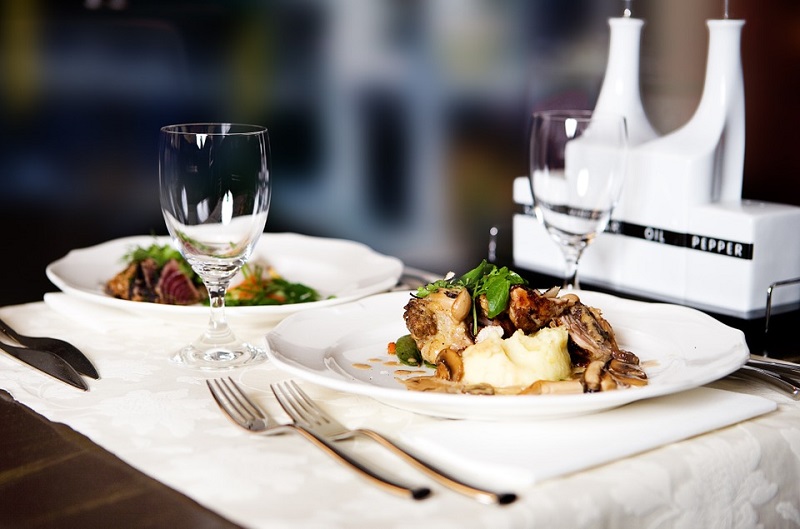 January is notoriously a difficult month to navigate. There's the post-Christmas back-to-work blues, the tightening of your wallet after all that festive spending, and perhaps even a self-inflicted desire to watch those calories after December indulgence meaning no cake in January! There are also short days, bleak skies and bitterly cold temperatures dragging us down.
But fear not, there is a way to beat the January Blues. Here's five tips from us…
Eat out at a restaurant you've never tried before
You might be doing "Dry January" and even calorie watching as you begin 2018 but you've still got to eat. Why not treat yourself to a meal at a restaurant you've never tried before? Italian, Indian and Chinese food might be regular cuisines in your house but why not give Greek a try, or Mexican, or even Brazilian! There are loads of deals online for discounted multi-course dining experiences to help you watch the pennies too!
A shopping spree while the sales are on
While almost all retailers implemented pre-Christmas discounts to boost sales and take advantage of consumer hotspots such as Black Friday and the Christmas present buying, most continue to promote big price reductions with most running until the end of January. There are big discounts to be had, particularly in the areas of household appliances and furniture.
Take up a new hobby
I bet you had a few new year's resolutions. One of the most popular is to try a new hobby or pursue a long-held dream such as a sky dive or travelling to somewhere new. You don't need to spend the earth to make dreams happen. Do you love The Great British Bake-Off and fancy yourself as the next Star Baker? A new cookbook might only cost £15 and it'll be cheaper if you buy it second hand. Or are you a Strictly fan who wants to try their hand at dance? Taster sessions in some cases are free.
Try a new sport
A bit like our suggestion of trying a new hobby, sport is a great way to stay healthy and get fit. Clubs – from tennis, martial arts and sailing to more adventurous activities like deep sea diving and rock climbing – also often have discounts for new members in January. Keep an eye on what's local to you. If you'd prefer to stay indoors during this cold weather, you could even download The Official William Hill Android App and play some of its fun games from the comfort of your own home.
Have a holiday abroad
So what if you've just had a week off over Christmas. It might not be summer in Europe but, because it's the low season, you can get some great deals on weekend breaks or even all inclusive week-long stays. And places like the Canary Islands are warm all year round so you might even find time to get a tan despite it being the middle of winter!
No tags