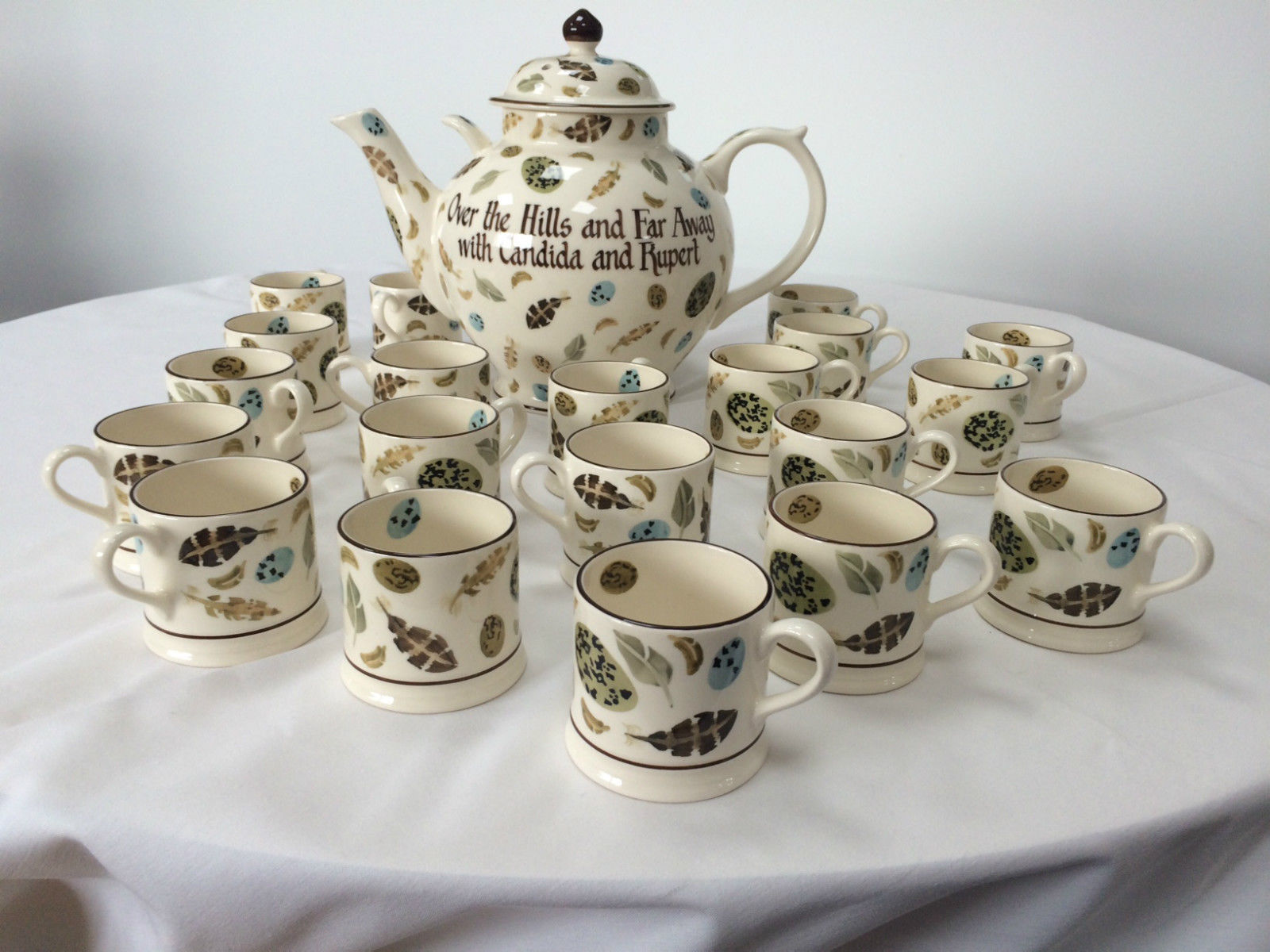 Emma Bridgewater, designer and manufacturer of classy British pottery, has decided to raise money for a leading cancer charity specialising in research and development into the disease's devastating pancreatic form. Bridgewater has designed a new tea set called Over The Hills and Far Away that includes a teapot (one-gallon) and a number of mugs which will raise cash through an ebay auction for Pancreatic Cancer Action, a UK charity founded to help develop the facilities to better detect the cancer in its early stages.
The tea set's concept was conceived to commemorate Rupert Lycett-Green's 125-mile charity walk in memory of his late wife Candida Lycett-Green who passed away as a result of the disease in 2014. Candida was one of Emma's dearest friends. Rupert's walk took him and his dog spot on a 10-day walk through the Yorkshire Dales as well as Northumberland National Park. The trek raised thousands of pounds for pancreatic cancer research.
Emma was inspired by what she calls Rupert's "extraordinary" walk. She says he was helped along the way by a "dear friend" and "hero" Candida whose love of the English countryside and passion to protect it helped her widow complete the challenge. Emma also acknowledges Candida's bravery in her fight to beat cancer despite her ultimate defeat and says it was important for her to get involved in the best way she can.
Rupert spoke openly about his wife's battle, which lasted nine months after she was told she had the disease. During her fight she discovered how little research has been conducted into pancreatic cancer compared to other kinds of cancer. This was one of the reasons behind her decision to raise money for charities involved with its treatment. This has formed the inspiration behind Rupert's charitable activities since, as well as Emma's now.
The charity which will benefit from Emma's charitable donation focuses on improving people's chance of surviving pancreatic cancer which has, over the last 40 years, remained at around 4%. Early diagnosis is crucial to avoid surgery – currently the only cure. Ali Stunt, who founded Pancreatic Cancer Action, said he was very grateful to Emma for providing such "lovely" pieces of pottery.