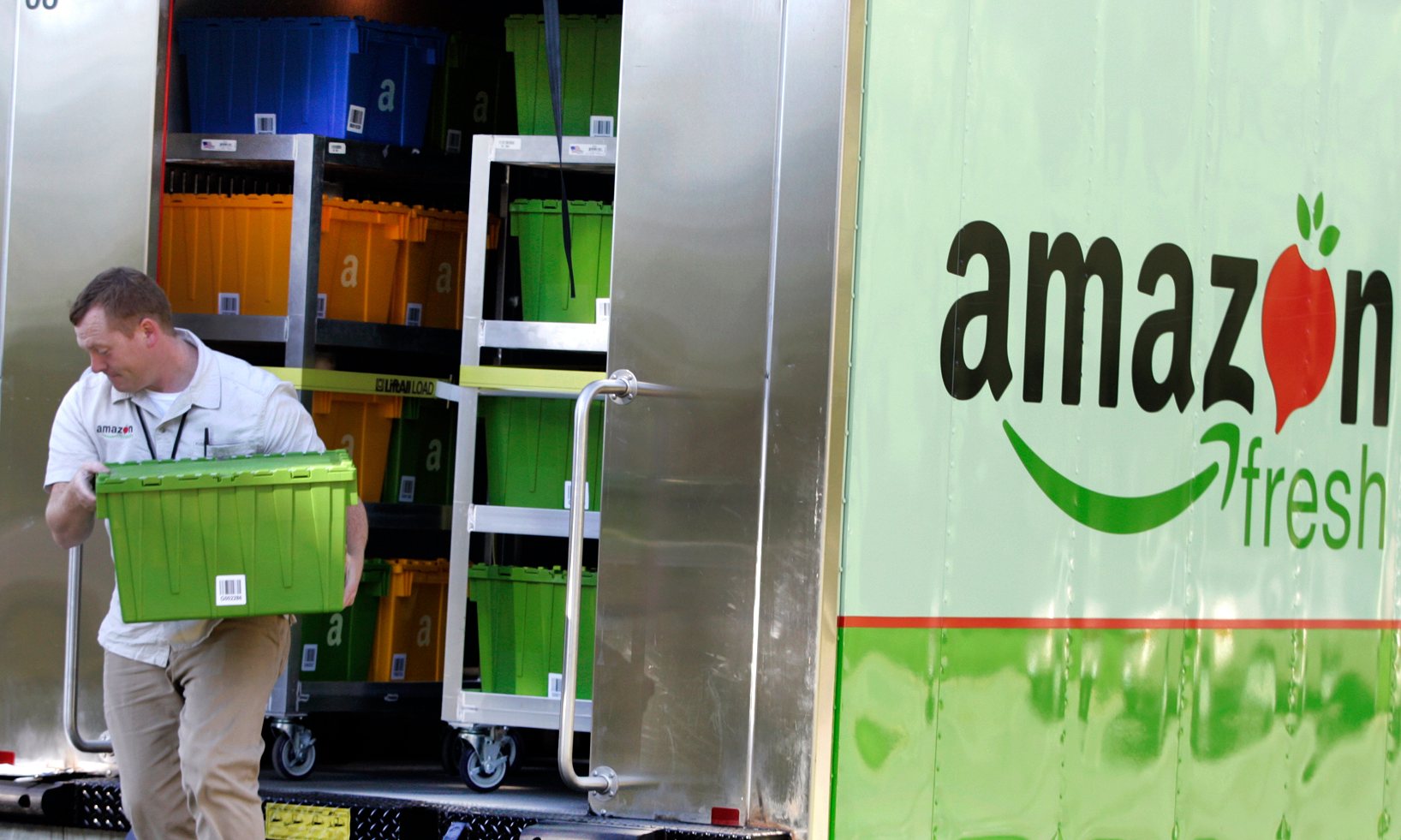 Amazon will begin fresh food deliveries in the UK this month. The instantly recognisable online retailer will start to service an ambition to supply fresh food through its Amazon Fresh service and will see the company step up its competitive battle with supermarkets.
Great News For Consumers
The move by Amazon is good news for consumers who should see a new price battle drive prices down. However, it could have an adverse impact on suppliers as margins are squeezed but the diverse range of products Amazon prides itself on should create new opportunities (and already has in some cases, particularly through Amazon's willingness to stock artisan and independent brands).
Amazon Fresh will begin with an offer in excess of 130,000 products for delivery to customers in north and east London. These groceries include dairy items, fresh produce and bakery products. Amazon Fresh has already enjoyed success in the United States with the UK being the first country outside the US to enjoy the service.
One-Hour Delivery Windows
Groceries will begin to be offered solely to those customers using Amazon's subscription service "Prime". A special offer provides a discount on delivery costs. Vice-President Ajay Kavan said the service was founded upon three core principles: delivery to a customer's door, a diverse product range and competitive prices. One-hour delivery will be provided for 69 postcode areas initially with same-day delivery for those orders placed before 1pm also available. Amazon Fresh is also eager to beat the prices of the UK's major supermarkets with some products getting notably cheaper prices when compared to the big four.
Convenience At Home
Kavan says Amazon recognises how high the bar is set for grocery retailing in the UK but believes the online specialist can apply its expertise to the market by offering a great value product with the added convenience of shopping from home and fast delivery.
Major Brands & Independent Products
The launch of Amazon Fresh in London follows extensive testing from the retailer's east London depot. Major brands included in the initial range include Kellogg's, Yeo Valley, Coca-Cola, Walkers and Warburtons with independent and artisan suppliers such as Gail's Artisan Bakery, butchers C Lidgate and Konditor & Cook complementing the range.