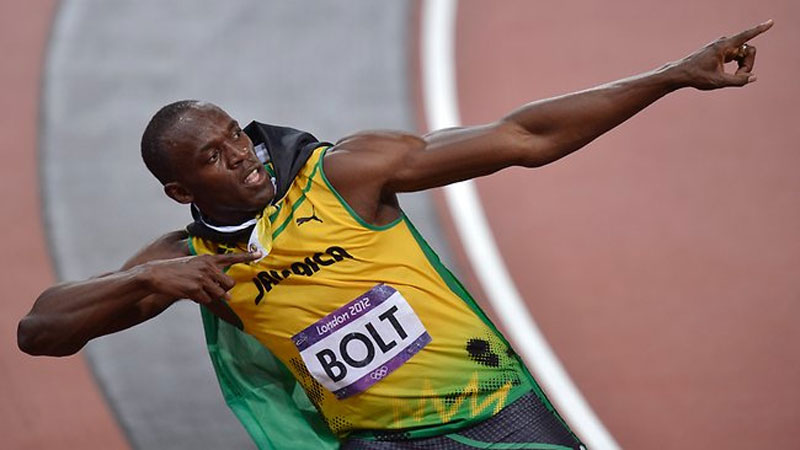 Most people would commonly associate the acronym CEO with Chief Executive Officer, but not in this case as it was revealed that one of the largest producers of champagne G. H. Mumm had made the interesting appointment of nine-time Olympic gold medallist Usain Bolt as the company's CEO – Chief Entertainment Officer!
The Jamaican sprinter is dubbed as the fastest man to have ever lived, and although his athletics career isn't over just yet it appears Bolt is looking to the future, as he announced this venture away from the sporting world in typical style through a video involving his usual outgoing antics including a little dance and the lightning bolt celebration pose.
Bolt will certainly be no stranger to popping open a bottle of champagne due to the numerous amount of victories he has enjoyed in a sport for which he has certainly achieved legendary status, but he will now have the role of encouraging people to celebrate with Mumm champagne as he becomes the spokesperson and face of the brand.
"I'm honoured to take on the role of CEO for Maison Mumm and to show the world what it means to celebrate and entertain in daring ways" commented Bolt. "My number one mission will be to enhance Mumm's legacy in celebrating victories in stunning ways, and I'm very excited to invite all my fans around the world to raise their glasses with me."
Bolt will lead a multi-media campaign for which the man himself will be coming up with unique and daring initiatives to try and engage with consumers, and the company will be hoping a hugely popular and influential figure such as Usain Bolt is the right person to attract the masses.
This will be the first time we have really seen Bolt in a way that is not connected to sport, and maybe this is a sign of things to come for anyone that may be dreading the day that Usain fully retires from athletics.