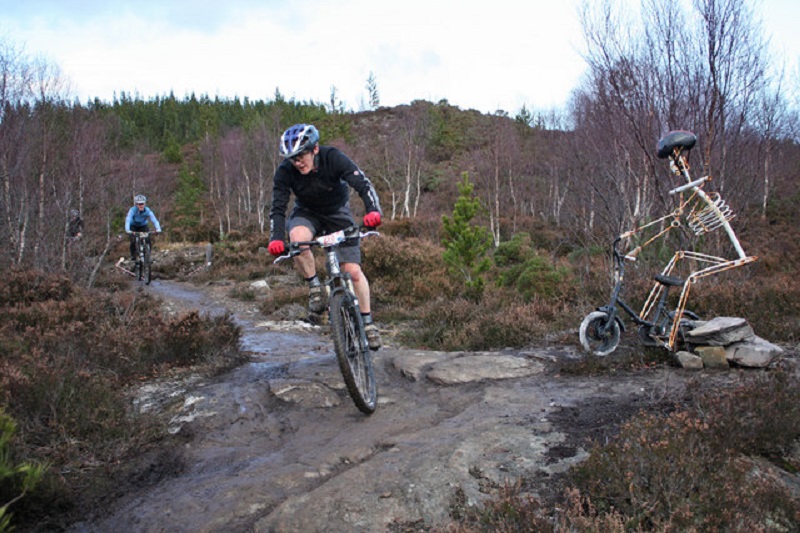 FUEL10K is the UK's fastest growing breakfast brand, which was founded by Alex Matheson from Scotland, and this weekend Matheson tried his hand at something away from business as he took part in the physically demanding Strathpuffer event which took place in Strathpeffer in the Scottish Highlands.
Strathpuffer is a gruelling 24-hour mountain bike endurance event that takes places each year in Scotland, and Matheson used his history as an army captain that commanded tanks in Kosovo and Iraq to his advantage, as he trained extremely hard in preparation for the event for which he was representing his brand in as well as himself.
Prior to the event on 21st and 22nd January, Matheson commented, "I'm delighted to be taking part in my first Strathpuffer. When it comes to mountain bike challenges, they don't come much tougher or more rewarding than this. FUEL10K is an active orientated brand and we're on a mission to provide sporty people with exciting protein-rich breakfast products. Like our customers, we like to push ourselves and take part in challenging events too."
2017 saw the most laps ever completed at a Strathpuffer event, and Alex Matheson and the rest of the participants had to brave the freezing conditions to complete the course. Strathpuffer's Event Chief, Alastair Lawton, stated his delight at the fact that FUEL10K participated in the event, so maybe next year we will see the same from Matheson?
FUEL10K has plenty of innovative breakfast options, including the first meat-drink liquid breakfast, and the brand is now beginning to challenge household names such as Weetabix and Nestle. If the work ethic that Alex Matheson put into his training for Strathpuffer is anything like his business ethic, then you can certainly expect to be hearing more about FUEL10K in the near future as the brand continues its growth!