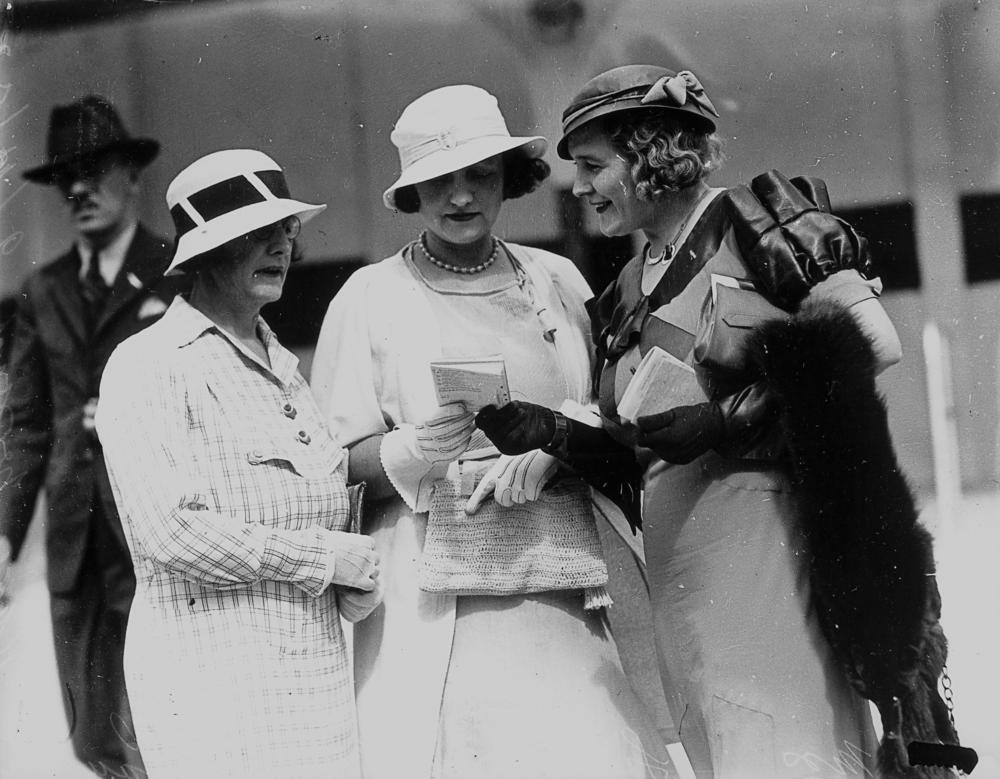 Race day fashion is a huge topic of conversation each year, with the faux pas at ladies' days dominating the tabloids and the style and class of the royals (usually) winning high praise.
In the UK, a day at the races isn't just about the horses; it's also about style and – of course – impressive headwear.
But with the British weather being, at best, unpredictable, how should you dress to impress at the races to make sure you look classy, but dressed for any surprise downpour?
"Royal Ascot 2015" (CC BY-SA 2.0) by ReflectedSerendipity
Picking the Perfect Outfit
You're sure to be inundated with advice just before the spring racing season kicks off with the Cheltenham Festival and it can be difficult to find the ideal outfit for the day, but you just need to keep an eye on the latest trends.
Find out the hottest colours and prints for the season and try to channel those through your own style. You could check out Pinterest to get some inspiration. Also, one of the biggest potential pitfalls each year is hem length. Wear a dress that's too short at your peril – if you trip over in the mud and fall in a less than dignified manner, you most definitely don't want your knickers on show!
Most races have a dress code based upon where you'll be standing. For example, the rules at Royal Ascot for the Royal Enclosure are particularly strict. According to The Daily Telegraph, you should be going for a "longer hemline" and thinking of a dress with "covered shoulders" to make sure you don't break any rules over strap width.
Shoes
When it comes to shoes, it's again best to think about practicality. If it's been raining in the run-up to the racing festival, don't even think about wearing stilettos as you're sure to get stuck in the mud! You're likely to spend a lot of time on your feet. Bearing that in mind, a lower heel is probably the most sensible choice or a wedged heel so you don't sink in the grass. There's nothing wrong with a pair of stylish flats, if it works with your outfit choice too.
Handbag
You're sure to need a small bag to carry your race day guide, purse, phone and any other bits and pieces you see as essential. There's not much fun in enjoying a day at the races without having a flutter along the way. Why not plan ahead and look at a website like Oddschecker to get the best advice on which horses to have a punt on? Your bag needs to be big enough to house all your must-haves, but make sure it's well coordinated with your entire outfit and shoes and it isn't too cumbersome.
Hat
While a hat most certainly isn't a must-buy item for a race day, it's one of the few occasions – aside from a wedding – where you definitely won't stand out for sporting a fancy design. If you've got cash to splash, head to a milliner and get an impressive tailor-made hat. But don't worry if your budget isn't in the league of the royals, there are plenty of stylish high-street options. Even if you don't want a full hat, you might be able to pick up a fascinator that just perks up your outfit and makes sure you stand out for all the right reasons.
"Jaguar Style Stakes | 2014 Dubai World C" (CC BY 2.0) by jaguarmena
Where to Buy Your Race-Day Style
Budget is clearly the key factor when it comes to where you'll be purchasing your outfit for the races. However, it's also worth bearing in mind that if you're shopping in any of the main high-street brands, you may well be wearing an outfit that plenty of other people have also bought.
That said it could be a great opportunity for you to accessorise well. If you've found your perfect outfit in one of the most popular shops, the right shoes, jewellery and even fascinator could ensure you still stand out from the crowd.
Don't Forget to Have Fun!                                                                 
Regardless of whether there are ten other women in the same dress as you, you laddered your tights the second you got off the train or it's rained cats and dogs, remember to enjoy yourself. A day at the races is such a fun, quintessentially British thing to do, so place your bets wisely and have a great time!