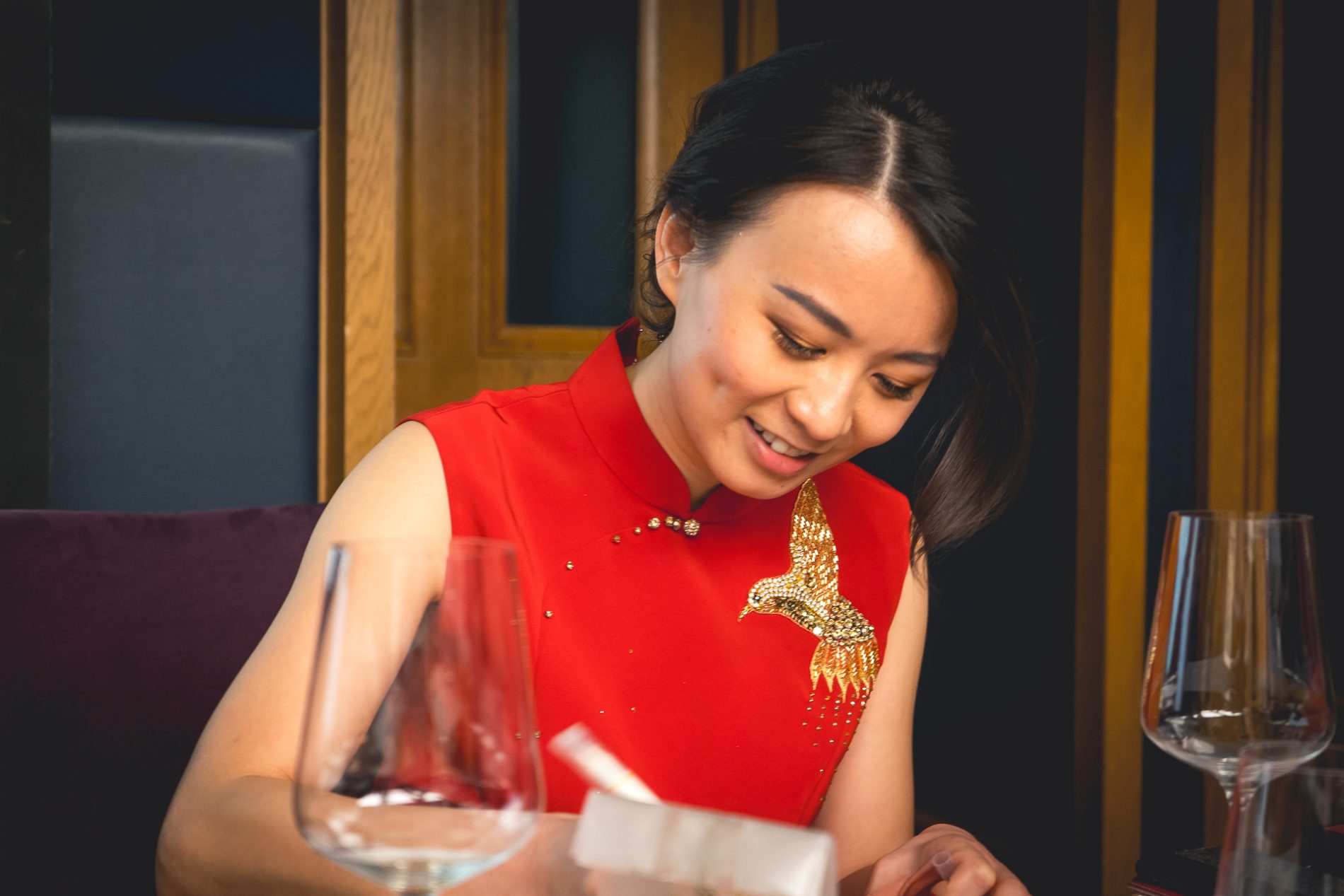 One of the UK's foremost Chinese wine experts – Janet Wang – is to spearhead an exciting new wine academy at Lu Ban Liverpool.
The International Chinese Culinary Arts Academy, housed in the same location as Lu Ban Restaurant, which opens to the public this week, will be home to the Janet Wang Wine Academy.
The new venture further boosts the profile of the both the Lu Ban Restaurant and Academy, which is bringing a totally new dining experience to the city and a menu featuring authentic recipes and techniques from the Chinese region of Tianjin.
Wang, author of 'The Chinese Wine Renaissance' – nominated for the coveted Louis Roederer Wine Book of the Year – has established herself as an expert of Chinese wine and was admitted to the prestigious Circle of Wine Writers last year.
She is bringing her expertise by advising on the restaurant's wine selections as well as hosting a series of exclusive events at the restaurant.
The 36-year-old author and contributor to professional wine publications including Decanter China and Meininger's Wine Business International, said: "I am excited to collaborate with Lu Ban – which offers a brand new and innovative approach to showcase the incredible richness of Chinese culinary and wine culture.
"Through the Academy events we will also bring about a rounded narrative of wine culture to include the little discussed, yet hugely exciting, Chinese and Asian wine category."
Mike Mounfield, director of Lu Ban Liverpool said: "Wang will host a series of exclusive day-long events commencing in early December in the restaurant's dedicated wine room, where she will bring to life personally selected wines from across the world, including Chinese wines."
The first Janet Wang Wine Academy courses will be held on December 4th, 5th and 6th, with the second series scheduled for January 29th, 30th and 31st. Each day will run from 10am to 4pm and costs £295.
As well as these courses, the Restaurant will be hosting special 'Wine dinners with Janet Wang with selected winemakers, producers and suppliers' events on Thursday December 5th and Thursday January 30th, where she will share her expertise with diners. Guests can join Janet and sample incredible wines and exquisite food in the Tianjin Private Dining Room or Lu Ban Restaurant Wine Room.
Spaces for both the wine academy courses and the 'Wine dinners with Janet Wang' events are extremely limited. For more information or to reserve your place email [email protected]uk 
Last month, Lu Ban Liverpool announced it was also partnering with Celebrity TV chef Ching-He Huang, who is backing two apprentice chef scholarships.
The restaurant is also working with the International Academy of Chinese Culinary Art to actively deliver the next generation of chefs skilled in Chinese Culinary Arts in the UK.