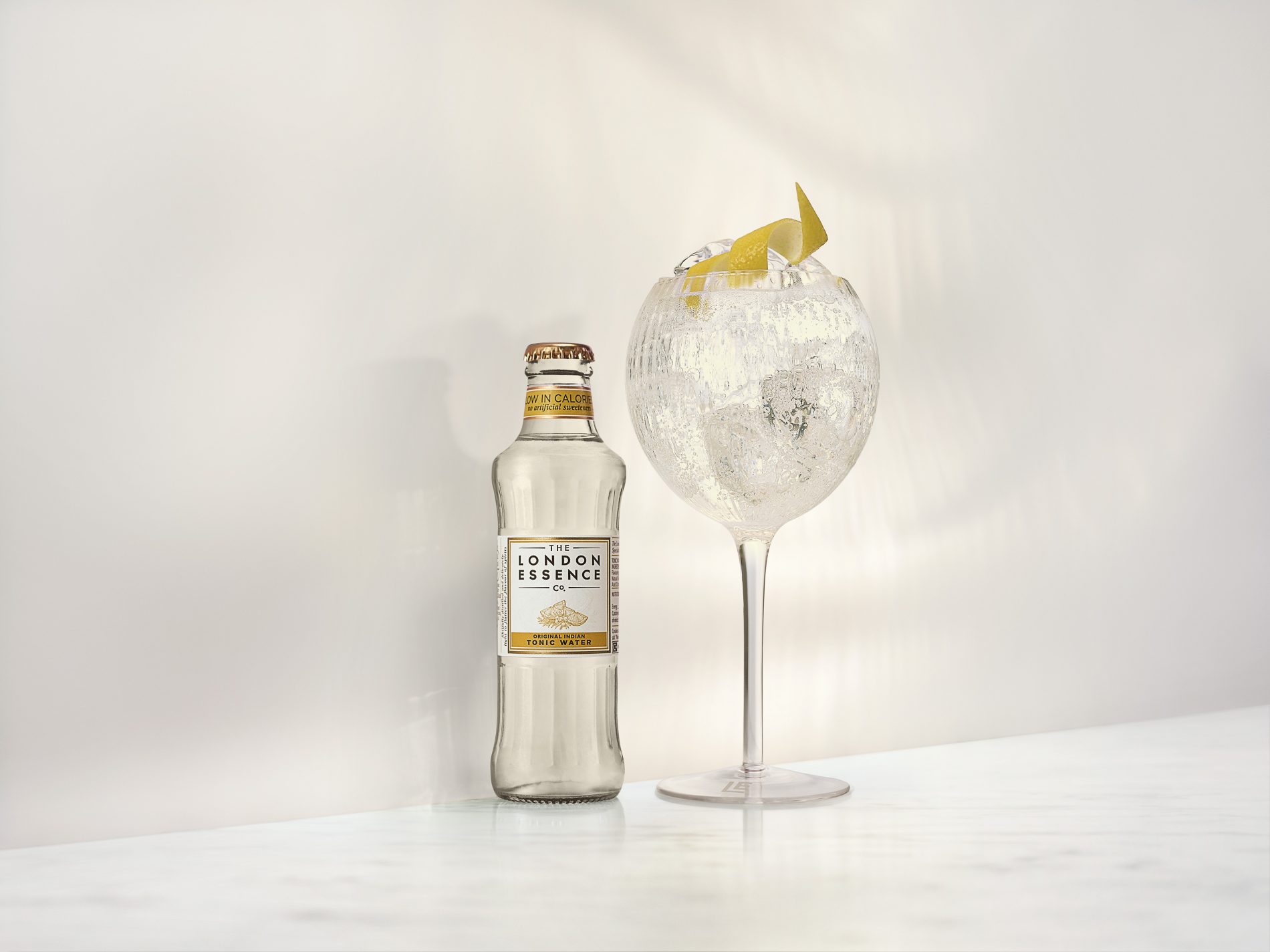 The London Essence Company has welcomed a new Original Indian Tonic Water to its collection of exquisite drinks crafted from the finest distilled botanicals to deliver the purest flavours. Available from September, the tonic boasts an aromatic citrus forward profile and crisp refreshing finish. 
The tonic, like the rest of the London Essence collection of tonics, gingers and sodas, is light and low in calories, at under 20kcals per 100ml, with naturally sourced sweetness and no artificial ingredients. It features a precise balance of lemon and lime, combined with aromatic calamansi extracts, to deliver a unique tropical note, layered with a hint of chinotto and juniper for a bitter tonic finish. These elements combined allow for increased versatility in drinks creation. 
The Original Indian Tonic Water has been created following the success of The London Essence Company's signature Classic Tonic, which delivers a contemporary twist on the more traditional flavour profile of tonic water, with a dry and bitter forward profile. 
Ounal Bailey, Co-Founder of The London Essence Company, says: "At The London Essence Company, we have always set out to skilfully blend the past with the needs of today, and continually review the breadth of our range to meet consumer demand. Our Original Indian Tonic perfectly captures the essence of the diverse melting pot of London – elegant, refreshing and easily accommodating for drinkers." 
Andrea Brulatti, UK Brand Ambassador, added: "London Essence's drinks are a bartender's dream – aromatic yet elegant in flavour, enhancing a spirit's profile rather than masking it. The Indian Tonic Water perfectly meets drinkers' demand for a more approachable tonic, that will offer endless possibilities in creating deliciously light drinks – with or without alcohol." 
The London Essence Company collection includes: Original Indian Tonic, Classic London Tonic; Grapefruit & Rosemary Tonic; Bitter Orange & Elderflower Tonic; Pomelo & Pink Pepper Tonic, Delicate Ginger Ale; Perfectly Spiced Ginger Beer; Soda Water; Rhubarb & Cardamom Crafted Soda and White Peach & Jasmine Crafted Soda. 
The full range of London Essence soft drinks is available in leading bars in over 60 cities across the world including Kwãnt, Coupette and Donovan Bar in London, The Clumsies in Athens and The Old Man in Hong Kong.