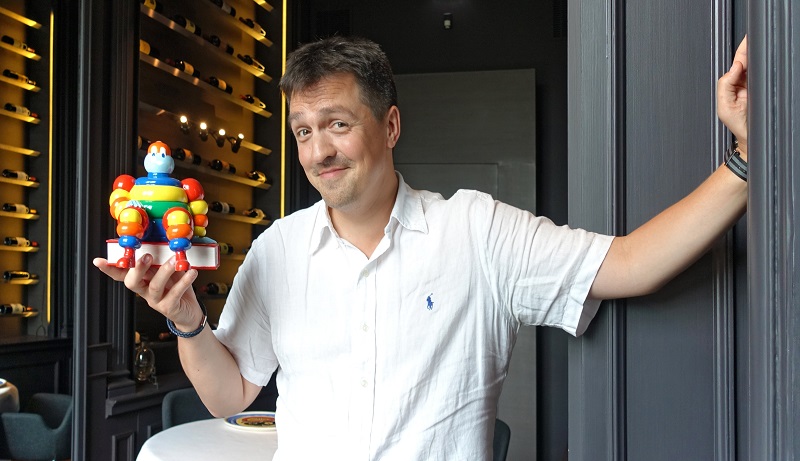 A Michelin reviewer is about to be the first person to have eaten in all of the Michelin Starred restaurants in the UK. Richard Bagnold, started his journey while carrying out his assignments for work. During this time, he decided to explore all of the Michelin starred restaurants in London. The idea unintentionally escalated from there and soon Richard will have reviewed every Michelin starred restaurant in the UK.
Richard has been documenting his journey, looking to prove that there is more to Michelin food that meets the eye. His meals have been posted on his social media, Major Foodie.  Major Foodie was launched in January 2015 as a place for Richard to catalogue all of the Michelin starred restaurants that he has dined at. Each of the restaurants featured on the site have received a score and a more detailed recollection of his visit. This momentous journey began as a hobby and quickly grew, but now the challenge is nearing its end, with Richard planning to eat at his final Michelin restaurant at 6pm tonight, 10th of August.
The Five Fields in Chelsea in the last Michelin Starred restaurant in the UK that has not been reviewed by Richard during this extensive adventure, and will bring to an end the 5-year process of exploring the culinary heights of the nation. The reviewer has eaten at more than 163 restaurants so far, and is now in a unique position to critique and reflect on the standards of Michelin starred restaurants around the UK. Hopefully this unique knowledge will be used to promote and develop the UK's fine dining scene in the future.  
During the five-year period, Richard has managed to generate a large social media following, with 27.4k followers of Twitter and 17.9k on Instagram, his food loving audience has been taken along for the ride with the photos and comments Richard has posted about the restaurants he has visited.