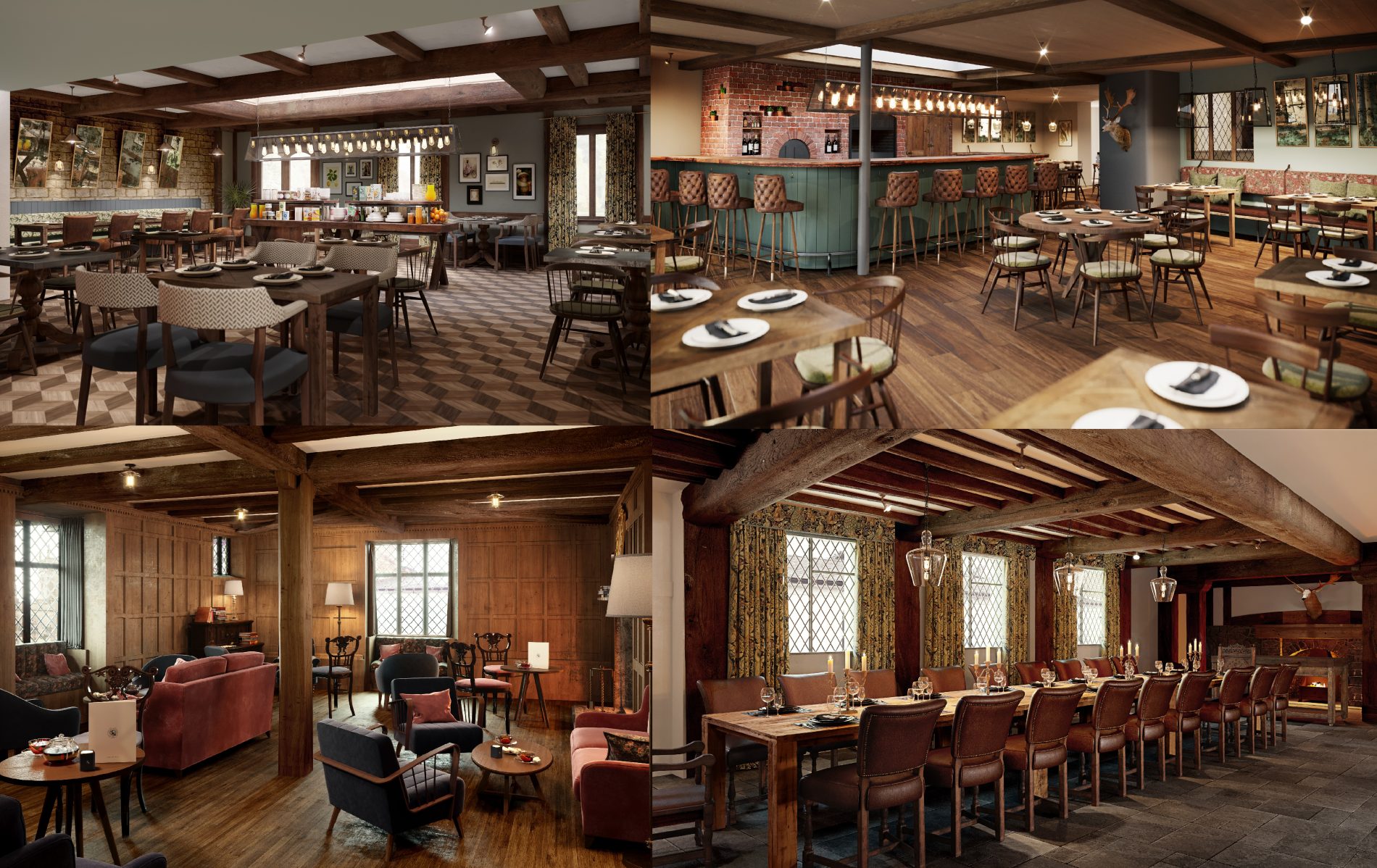 Mike Robinson, restaurateur and co-owner of the Michelin-starred Harwood Arms in Fulham, is set to open The Woodsman in Stratford-upon-Avon in Spring 2019. Showcasing Robinson's passion for British produce and sustainable wild food, the restaurant and bar will be in boutique Hotel Indigo Stratford-upon-Avon, a fully restored building dating back as far as 1500.
As Executive Chef, Robinson will be working with Head Chef Jon Coates to bring his core 'field to fork' philosophy to The Woodsman, delivering an exceptional dining experience with a focus on sustainability, seasonality and locally-sourced produce. A large wood-fired oven and charcoal grill will form the focal point of the restaurant, where guests can watch chefs as they prepare the finest British deer, wild boar, beef and Hebridean lamb; all raised on farms with the highest standards of husbandry.  Fish will be sourced from the leading Cornish fisheries, while the very best Evesham vegetables and wild herbs from the kitchen garden will complement all dishes.
Signature dishes will include Cotswold fallow deer pavé and 'suet pudding' peppercorn sauce, as well as Slow-cooked and glazed shoulder of roe deer, Vicars smoked bacon, caramelised turnips and black pudding with smoked bone marrow.  All deer will be directly sourced from Robinson's venison business, Robinson Wild Foods, which has handled deer carcasses right from the field all the way to restaurant kitchens for over fifteen years. The Woodsman will also house an on-site butchery, meaning every part of the farm to fork process is managed by Robinson and his team. For those who wish to dine in true British tradition, a theatrical and tapestried Feasting Room will be available for hire, complete with a long central table and butchers' blocks for whole carcasses to be served in front of guests.
Meanwhile, Sunday lunch at The Woodsman will epitomise the ethos of the restaurant: comfort, conviviality and premium produce. Friends and family can feast on ribs of beef on the bone or chunks of sirloin barded with smoked bone marrow, both ordered by the 100g.  Sharing dishes will also be on offer to promote a sense of togetherness, with options including Yorkshire puddings filled with braised meat and onions, as well as the signature Dirty mash: an outrageous mixture of super rich mash, braised oxtail, lardons, crisp onions and English truffle.
Beyond The Woodsman, Robinson and Coates will also oversee The Falcon, the hotel's original tearoom complete with Shakespearean wood panelling. Set to open in April 2019, here guests will be able to enjoy a selection of sweet and savoury treats paired with a range of champagnes. In the evening, The Falcon bar will offer a seasonally rotating cocktail list which pays homage to the perennial Tudor garden and woodland motifs of Shakespeare.
The interiors of The Woodsman and The Falcon Tearoom and Cocktail bar have been overseen by Robinson and designer Louise Walker and aim to unite the contemporary with the building's original Shakespearean glory. Period features, such as oak beams dating back to 1621 and traditional brick fireplaces, will be paired with modern furnishings and natural colours to create a rural and convivial feel reflective of the food and drink offering.