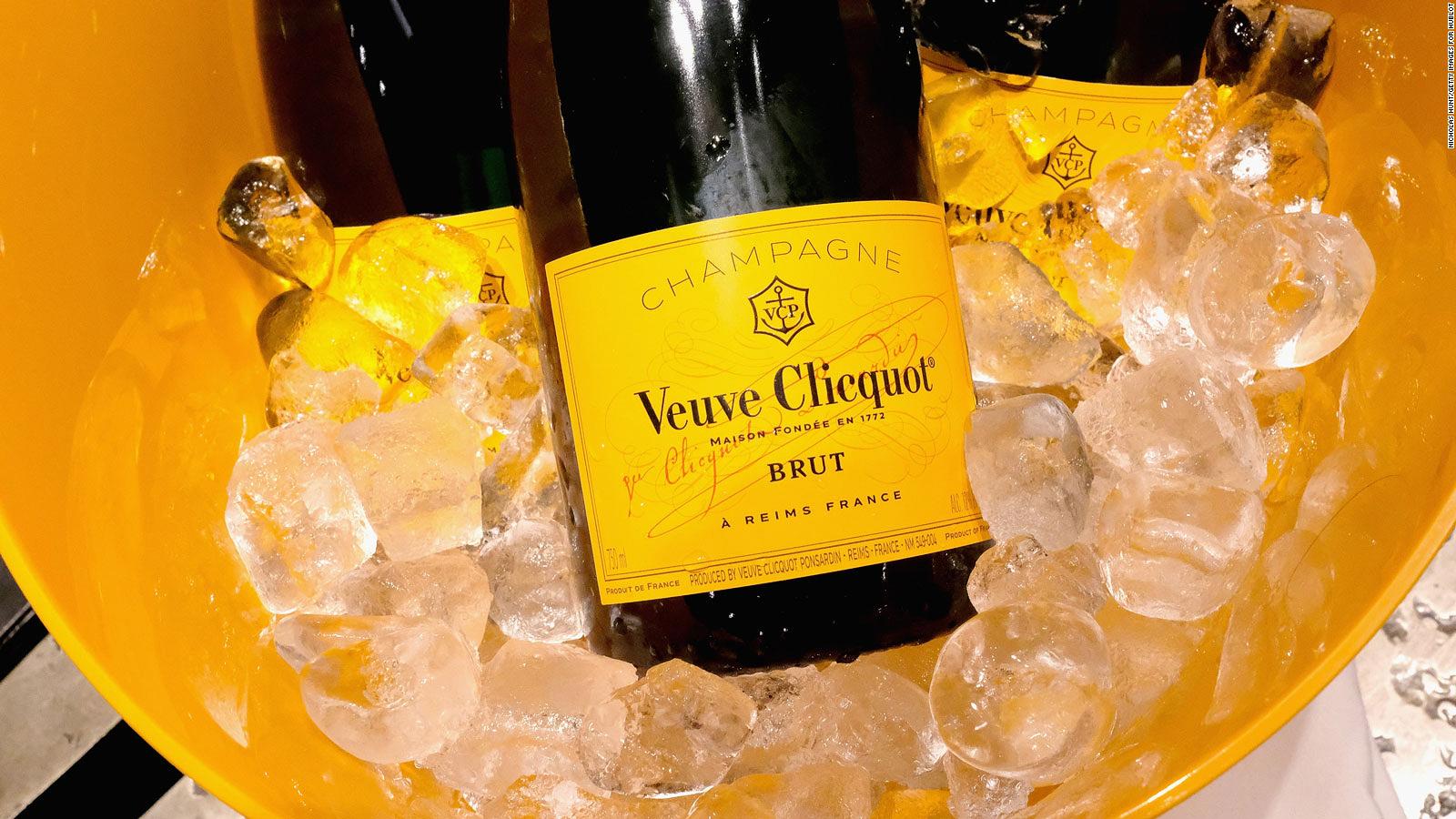 Veuve Clicquot brings a tropical summer paradise to The Den at St Martins Lane hotel
Just in time for summer, St Martins Lane hotel will be transforming The Den and its exclusive outdoor terrace into a tropical jungle oasis in partnership with Veuve Clicquot's much-loved Yellow Label and arti-san ice cream creators Ruby Violet. Launched on Monday 20 May, the hotel has become a palm-filled, sunny paradise in the heart of Covent Garden.
Guests visiting the jungle haven will be greeted by The Den's mirrored entrance, complete with palm trees, overflowing foliage and butterflies. A basket of summery props add to the perfect selfie
moment. The Den itself, a shaded snug and the perfect escape from the summer heat, is filled with exotic foliage, flurries of butterflies and cooling fans, with chilled bottles of Veuve Clicquot ready to enjoy.
To reach the hidden terrace, guests will make their way through a jungle walkway to the outside, where they will be met by a secluded garden lit by hanging lights and brimming with banana leaves and tropical flowers. Floras take centre stage throughout, with palm plants and trees decorating and enclosing the space as a natural haven.
For a refreshing drink, Veuve Clicquot will be served by the glass and by the bottle, perfectly complemented by luscious additions to The Den's menu including Nduja Sliders with goat's curd and rocket, and Tuna tartare with avocado and wonton.
Veuve Clicquot Food Pairings
Enjoy the below food pairings with a glass or a bottle of Champagne
TUNA TARTARE – AVOCADO, WONTON
Veuve Clicquot Yellow Label Brut, NV
Glass £24 | Bottle £79
ENGLISH CHARCUTERIE PLATE – TOASTED SOURDOUGH
Veuve Clicquot Yellow Label Brut, NV
Glass £25 | Bottle £80
SMOKED SALMON BLINI – CRÈME FRAÎCHE, KETA
Veuve Clicquot Belini Cocktail £22
NDUJA SLIDERS – GOAT'S CURD, ROCKET
Veuve Clicquot Rosé Brut, NV
Glass £26 | Bottle £98
Ruby Violet Ice Creams & Sorbets
All priced at £4 per tub
SALTED CARAMEL WITH ALMOND NUT BRITTLE ICE CREAM
BELGIAN CHOCOLATE ICE CREAM
RASPBERRY RIPPLE ICE CREAM
MATCHA ICE CREAM
ELDERFLOWER & VEUVE CLICQUOT SORBET
ITALIAN LEMON SORBET
Address: 45 St. Martin's Lane, London, WC2N 4HX
Contact number: 44 (0) 20 7300 5500
The Den Opening hours:
Monday to Saturday: 10.00am until 11.00pm
Sunday: 10.00am until 10.30am
The Den Terrace Opening hours:
Monday to Saturday: 11.00am until 11.00pm
Sunday: 11.00am until 10.30pm
Instagram: stmartinslanesocial
Twitter: StMartinsLDN
Facebook: StMartinsLaneHotel