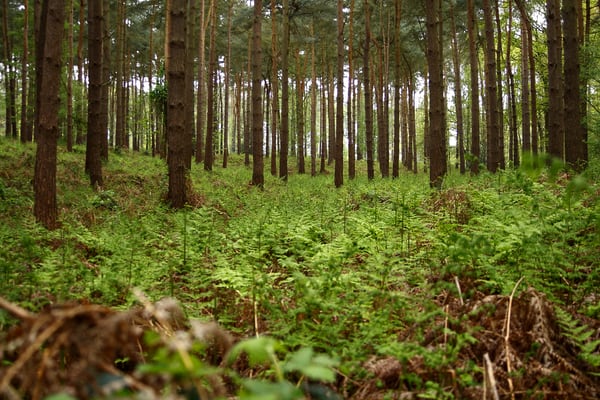 The Environment Agency has launched a new project to standardise metrics used to measure the environmental performance in the UK's food and drink sector. The initiative is designed to prevent deceptive greenwashing marketing practises used to dupe customers into believing products and company policies are more sustainable than they really are. As many as four in ten websites practice greenwashing techniques, a recent International Enforcement Network survey found.
Strong partnership
To launch the initiative, the Environment Agency has teamed up with big names, including the Scottish Environment Protection Agency, the Institute for Manufacturing at the University of Cambridge, the British Standards Institute, the Northern Ireland Environment Agency, and the Waste and Resources Action Programme. A £195,000 grant provided by the Department for Business, Energy and Industrial Strategy has been crucial in getting the project off the ground. With this financing, UK regulators and local authorities are well-positioned to foster a robust regulatory environment that sparks innovation and makes the UK the best country to launch a business.
Better for the environment and consumers
The initiative's overall goal is to make it as easy as possible for businesses to measure and report main environmental performance areas, such as resource efficiency and greenhouse gas reduction. Ultimately, this move should help prevent greenwashing (which typically involves the use of vague "green" language like "eco" and "sustainable" with no evidence to back up these claims, as well as the omission of less-favourable information, such as, pollution levels). It's hoped businesses will also therefore be encouraged to implement eco-friendly operations and manufacturing processes. In contrast, genuine environmental practises may take the form of "plant a tree" schemes. For example, Ellers Farm Distillery in North Yorkshire has partnered with Ecologi to keep their operations climate positive. Customers can join their "Plant-a-Tree" club and the Distillery will plant a tree in their company forest to better offset the staff's emissions generated in both their personal and professional lives.
Standardising environmental metrics
"One of the big challenges for food businesses trying to mitigate climate change is how to communicate their environmental performance that goes beyond legal compliance effectively and efficiently", said Becca Tremain from the Environmental Agency and project head. "Different food businesses have developed and adopted various environmental metrics and it can be time-consuming for food businesses to collect data from different supplier systems. This project seeks to address this challenge by standardising environmental metrics for food businesses that go beyond legal compliance. It aims to provide an effective and efficient solution to enable the automation of environmental performance data transfer across different food businesses".
In response to the project, the UK's Food And Drink Federation (FDF) has announced broad support. However, the FDF are also highlighting potential challenges for manufacturers — cost, primarily. "If you think about [the cost associated with] any labelling, you would have to change your labelling and your packaging depending on who you sell it to and what information they want [to see]", said Emma Piercy, Head of Climate Change & Energy Policy at the FDF.