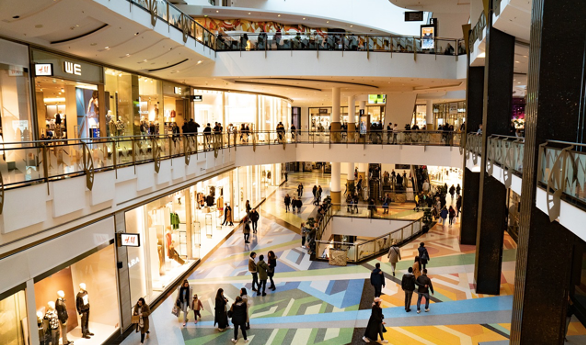 Whether you're part of a small retail park or a large retail centre, facility management has a vital role in the maintenance and growth of a retail building and its individual stores. While facility management works similarly across sectors, each sector will have its own unique needs, trends and challenges to face.
One upcoming trend in the retail property space is the fact that they are increasingly becoming multi-purpose. People live, exercise, relax and shop all in one area, so focusing on holistic customer satisfaction and support is even more critical. Facility management, including retail maintenance service, has to work towards that larger goal for sustainability and growth.
What is facilities management?
Essentially, facilities management is the provision of professional services dedicated to the maintenance of physical properties. From logistics to maintenance, commercial and residential property owners utilise various services to keep their properties well-maintained and working as best as possible for their customers.
From internal to external operations, facility management provides several services to the retail industry, including property owners, staff and customers.
Repairs and maintenance
Ever wondered who keeps the mall lifts running, the escalators moving, or leaks plugged? It's generally a hidden workforce doing all-important work in the background to ensure effective retail building maintenance. It's one of the biggest jobs of a facilities management service; to keep the building working optimally and safely for all new and existing customers at all times.
From electrical technicians to engineers and plumbers, this workforce and its supplies are provided to meet the unique needs of the retail space at hand. These technicians will also be trained in emergency management and be well-versed in all the processes and procedures required to mitigate staff and customer risks.
From leaking air conditioners to faulty lifts and burst pipes, retail maintenance services have all the experts in place to manage these events.
Interior management
Maintaining hygiene and appearance is vital to the upkeep of internal stores and public spaces. By providing trained janitorial staff to crucial areas, store owners and customers are provided with a safe and enjoyable space at all times.
Staffing solutions are based on the size and needs of the building, and then a tailored solution is provided. From staff numbers to cleaning frequency, assigned areas and approved cleaning products and processes, the entire interior management is looked after to ensure the building's brand and appearance is always up to standard.
Exterior management
Ever wondered who kept the parking lots safe and ice-free during winter or who kept the outdoor areas and plant beds clean and well-maintained? Well, facility management services don't just keep the interior clean, but also the exterior looking good and working optimally for all staff and customers.
If it's outside, you can be rest assured a team is working on it. Exterior management includes:
– Snow and ice removal: A team works on snow ploughing and hauling, de-icing and sanding, icicle removal and sidewalk shovelling during the winter months.
– Grass and plant bed installation and maintenance: An aesthetic element used by many retail property owners for staff and customers to enjoy.
– Parking lot safety and maintenance: From signage Retail functions to general cleaning and wheelchair accessibility, a facility management service ensures a parking lot works as well as it can for all users through planned processes and maintenance procedures.
– Exterior washing: This includes windows, buildings, sidewalks and any outdoor surface that needs cleaning throughout the year.
Logistics
A retail space is nothing without well thought out logistical processes. Products need to be delivered in designated service areas, inventory needs to be checked, health and safety rules must be adhered to and staffing shortages managed.
A rising challenge for retail property owners is wearing too many hats and taking on too many responsibilities without necessarily having the expertise to put the right processes in place. As part of the logistics offering, facility management services take care of all these needs to ensure all significant processes are followed correctly from start to finish. This ultimately reduces costs down the line if correct procedures aren't followed and repairs or worse, fines, need to be taken care of.
Efficiency through technology
What are processes worth if we can't assess how effective they are? Facility management services make use of tracking, monitoring and reporting technologies that allow retail property owners to make positive, future decisions.
Technology has become the future of facility management and can provide real-time insights that lead to highly informed recommendations and solutions. Ultimately the technology used within the building and remotely work together to provide for further efficiency improvements.
Whether you need to keep an eye on staff sign-ins, daily foot traffic, logistics timings or limited resources and supplies, a facility management service makes use of technology to track and report on it all to help you make more informed decisions down the line.
In summary:
Facility management takes on a range of services to provide a holistic offering to retail property owners. From cleaning to maintenance, logistics and technology, the service builds upon safety, hygiene, comfort and enjoyment for all who make use of these multi-purpose spaces.
It's a third party offering, but it takes the hassle out of retail management and allows owners to focus on their customers.