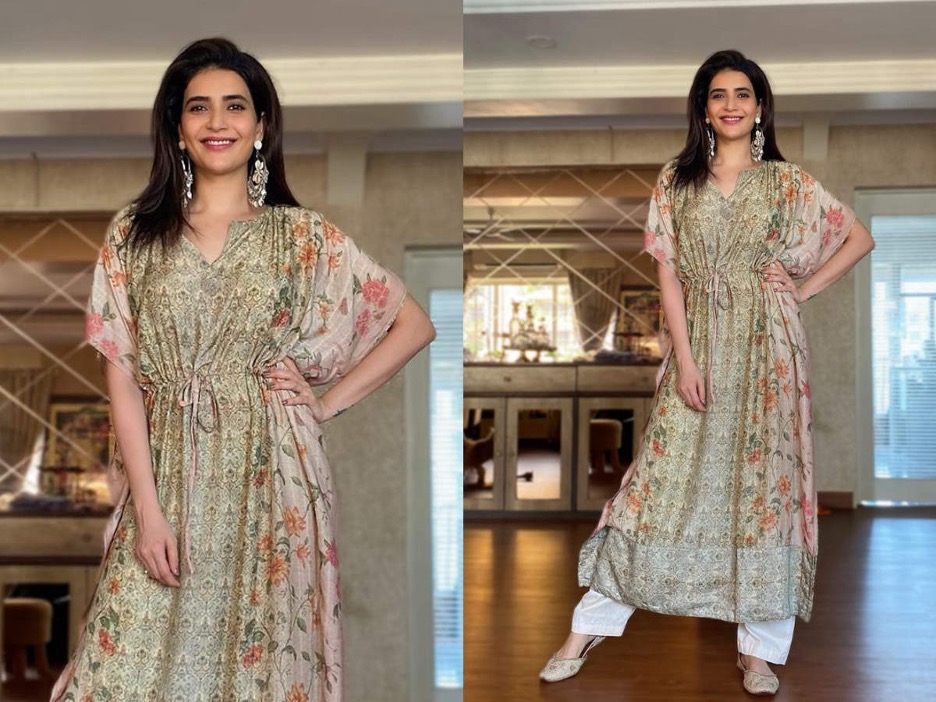 Kaftan Fashion throughout the Ages
The Kaftan is a tunic or robe, originated in Asia and was worn by numerous cultures worldwide for centuries. In Russia, a kaftan is a long suit for men with short sleeves. Despite its ancient Mesopotamian (modern-day Iraq) origins, the Kaftan has been worn by many ethnic groups in West and Southwest Asia.
It is commonly available in wool, cashmere, silk, or cotton and can be worn with or without a sash. People in Russia, Southwest Asia, and Northern Africa wore various versions of the Kaftan passed down through Asian cultures. The styles used and names of the Kaftan vary from one culture to the next.
The Kaftan gained prominence as a unique loose-fitting garment over time. In the early twentieth century, French fashion designer Paul Poiret pushed the look even further.
Designers like Christian Dior and Balenciaga used the Kaftan as a flowy evening gown or robe in their collections in the 1950s. Elizabeth Taylor frequently wore kaftans designed by Thea Porter during the late 1960s and early 1970s American hippie styles. Ethnic fashions, like kaftans, were frequently used as inspiration in the 1970s. Dashikis, in the manner of an African kaftan, was popular, especially among African-Americans.
Fashion designers marketed luxurious kaftans as hostess gowns for casual at-home entertaining. Diana Vreeland, Babe Paley, and Barbara Hutton all helped popularize the caftan in mainstream western fashion.
Beyoncé, Uma Thurman, Susan Sarandon, Kate Moss, Mary-Kate, Ashley Olsen, and Nicole Richie have all worn the style. Some fashion lines have dedicated collections to the Kaftan, such as the Willian by Keia Bounds 2015 Summer Collection.
Kaftans have been included in summer season lines for forward-thinking fashion brands such as Roberto Cavalli, House of Inoa Fashion, and The Swank Store resulting in the Kaftan dress gaining appeal as a womenswear staple for those visiting tropical holiday spots.
A Comfortable Pandemic Style
Because of the global pandemic, many people have started working from home, and comfort clothes have become a top priority. This is why kaftans were so trendy last year. From Kareena Kapoor Khan to Sonam Kapoor, Bollywood stars have made the Kaftan the quintessential virus outbreak garment.
It's been almost a year, and both the Kaftan and the love for it are still going strong. "The previous year has seen a surge in Indian wardrobe fashion. So, a style that began in Bollywood is now a household favorite among women of all ages and sizes, "Manju Aul, the proprietor of The Wardrobe Stories, a kaftan manufacturer, agrees.
The basic long Kaftan started the trend, but many kaftan styles and patterns emerged within a year. When it comes to clothing, the focus has changed to more informal and comfortable looks. Furthermore, an increasing number of people are positively responding to the notion of a kaftan that can be worn indoors and outdoors, indicating that luxury has become synonymous with comfort for most people, so demand for kaftans is steadily rising.
The many varied Kaftan styles are often referred to as modern, luxury resort wear, with the term 'kaftans' making up a generic name, encompassing the style genre. Often made from silk and finished with crystals and beading embellishments on the neckline and back of the garments.
These modern colorful costumes have begun to transcend their use as resort-only fashion items. They are now being manufactured with bright, colorful, and unique pattern designs referencing traditional West, Southwest, and South Asian cultures blended with trend color palettes and styles.
Accessorize It!
Wearing a lot of accessories with your Kaftan will give your look a lot of drama. Layering your Kaftan with stoles, shawls, and scarves is another option; this will add dimension to your ensemble. While a kaftan, made of a light, breezy fabric, is an excellent choice for accessorizing your swimsuit or bikini. Not to mention that a kaftan also gives you a layer of protection from the sun's ultraviolet rays, which harm your skin.
On the Sand
You're ready for the beach with your chic sunglasses and a pair of trendy sandals. If you want to dress up your beachwear for a special event, such as a lunch or dinner at a seaside restaurant, add a belt to it to highlight your curves. Always use a kaftan made of natural fibers to keep your body cool and fresh. Using it as a beach cover-up to instantly elevate your beachwear has quickly become a fashionable kaftan style.
Chic Maternity Outfit
After numerous celebrities began wearing kaftans during their pregnancies, they have become maternity clothes; expecting mothers also need to be fashionable during their pregnancy. People's attitudes on clothing are changing, according to new trends. Everyone wants to wear something that is both soothing and breezy, which is precisely what a kaftan is. Kaftans are being made in a variety of sizes and styles, from short to long. The Kaftan has made a triumphant return. It has continued the trend of casual clothing, emphasizing comfort over style.
Harmonize Your Clothing Style
A kaftan appears enormous due to its loose fit. Small purses and bags and belts are appropriate because the goal is to achieve harmony and balance. If you must carry a purse, choose one that is the same color as your outfit. In your Kaftan, several attractive pieces of jewelry can help you look more sophisticated. If the Kaftan already has flashy embellishments, avoid going overboard with jewelry that makes a bold statement. Safe and tasteful selections, regardless of the occasion. If your Kaftan is simple with no extravagant prints, a sleek necklace or a discreet bracelet can help you dress it up.
The Proper Footwear
When paired with a printed kaftan, a pair of nude heels look amazing. The beauty of kaftans is that they can be worn with any shoe you like, from wedge sandals to high heels, depending on your desired look. Of course, pairing a cotton kaftan with a pair of stunning silver high heels or a silk kaftan with wedges is probably not a good choice. You'll be shocked at how a monotone kaftan, worn-out jeans, and plain white sneakers can easily create the ideal casual summer style!
For Formal and Casual Events
Kaftans look excellent on practically all women, regardless of their shape or size, and assist in concealing any areas of the body that you don't want to draw attention to. A kaftan with long sleeves and a low V-neck, for example, may look fantastic on women with bigger breasts. Put on a pair of flat sandals (Ancient Greek style is ideal, but any leather piece would do), a soft shoulder purse, and oversized designer sunglasses for the ultimate boho-chic appearance! Wear it to the beach or informal summer get-togethers on the weekends.
Wear a matching headcover and scarf (or even a straw hat!) with your vividly colored Kaftan with the gorgeous safari/West African motifs. By cinching your Kaftan in with a wide leather belt, you may make your waist appear smaller.
Over shorts, a silk or cotton kaftan top looks fantastic. Add some beads to complete the appearance for a friendly, casual summer style.
Kaftans are extraordinarily comfy and loose-fitting, making them ideal for sleeping and lounging. Choose a pattern you prefer and make sure it's made of natural cotton to keep your body cool and fresh, even on hot days.