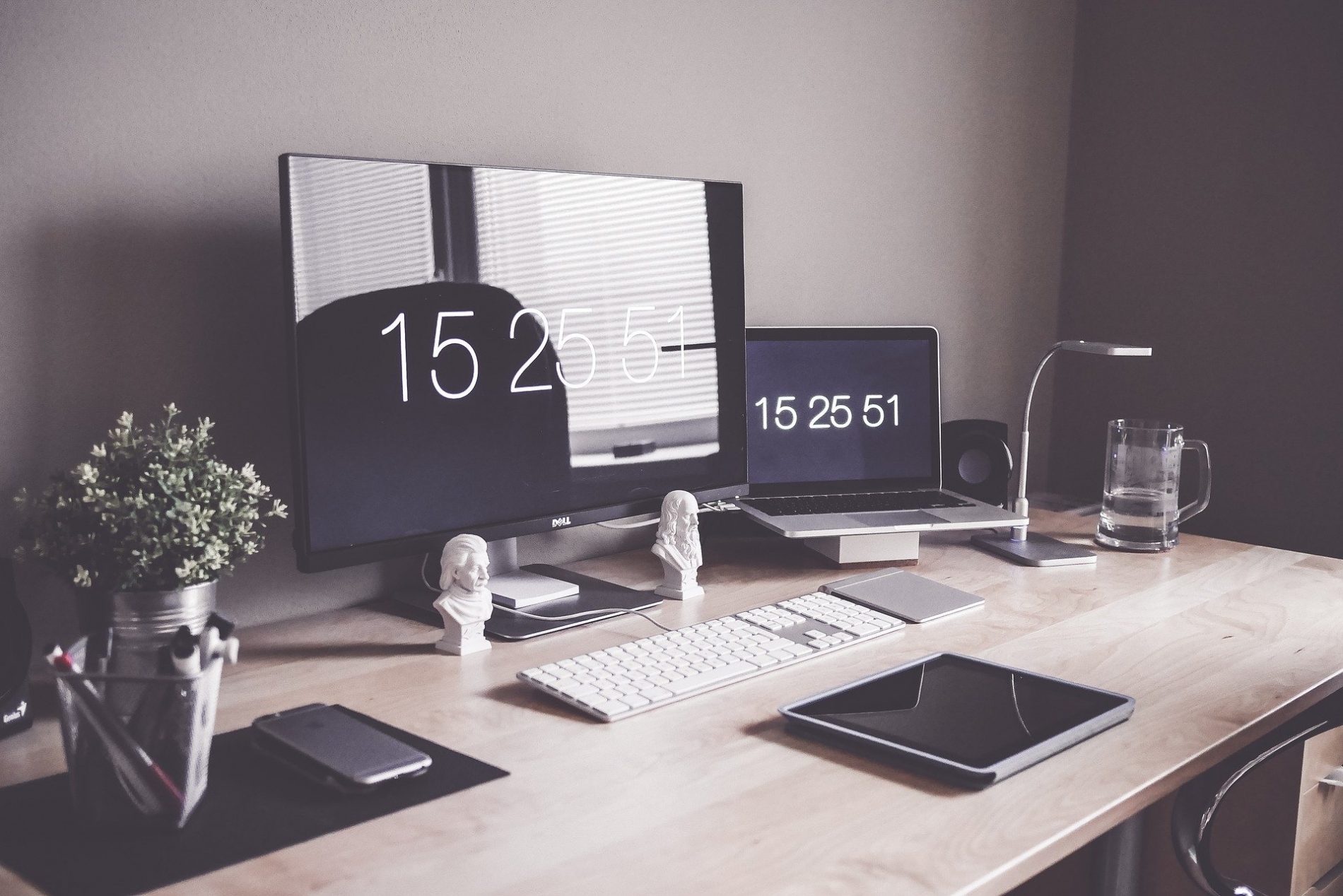 Whether you've recently set up a new business or are considering permanently moving your office space to your home, the right products can help boost productivity. It's true that working from home can be a challenge at first. And although there are plenty of good ways to help you make working from home easier, sometimes all you need is the right equipment. While a good ergonomic office chair and suitable desk are vital for most entrepreneurs to successfully work from the comfort of their homes, here are a few other essential items that shouldn't be missing from your workspace. When it comes to home office, there are plenty of items that you can file under your tax deductions. Experts at One Click Life mentioned that home office deductions in Australia include stationaries, technologies, furnitures, and even home improvements.
1. Laptop or desktop

Chances are you conduct much of your business using a computer. Whether you're selling items online or need a spreadsheet software to keep an overview of your accounting, computers have become invaluable for performing a wide variety of office tasks. Laptops are ideal for moving around while desktops with large screens are particularly suitable for creative designers. You can choose between Apple or Windows computers. While you're at it, grab a good laptop stand to avoid eye and back strain. 
2. Keyboard and mouse

Even though a laptop comes with a keyboard and mouse pad included, sometimes these can become uncomfortable when working for extended hours of times. A comfortable keyboard and a wireless mouse that fits well into your hand can make working a breeze.
3. Printer

A printer isn't essential for some business owners, but it could be vital for others. Shopping for a reliable printer could save you lots of time and money in the long run. No more trips to the printer shop. If you tend to print in colour often, it's worth shopping for the toner and printer cartridges in bulk. Check out TonerPartner for some good offers on cartridges. 
4. Wi-Fi

Sometimes Wi-Fi gets overlooked but establishing a speedy connection makes working online that much easier. Whether you're sharing files with a team or regularly back-up to the cloud, high performance Wi-Fi you will boost your productivity. Consider getting a Wi-Fi extension if you find that the existing one doesn't reach far enough. 
5. Notepad and pen

The world has gone digital, but a notepad and pen are still invaluable when you need to scribble down ideas or phone numbers fast. Test your pen to ensure that it works. That way you'll have it right by your side when you need it the most. 
6. Mouse and keyboard wrist pads

Strains in hands, wrists, and arms are a common problem among office workers. To avoid injuries and long-term issues such as carpel tunnel syndrome, a mouse or keyboard wrist rest can be beneficial.