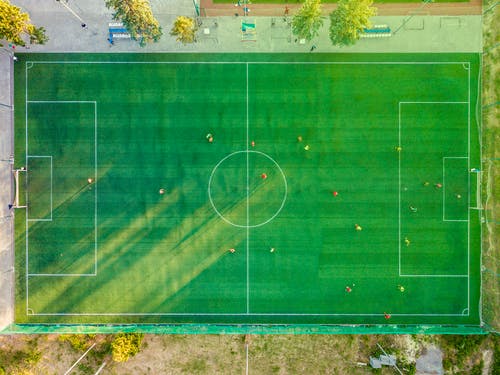 A lot of us started 2020 with a bang, oblivious of how the rest of the year would go. However, before the end of March, most countries had initiated nationwide lockdown, curfews, and large gathering restrictions. As a sports fan, you were probably bummed about how the nature of football changed in 2020 as well.
The empty stadiums, canceled seasons, and postponed matches? It was all very gutting. So how will 2021 look like for football? Let's examine some major things fans need to know about what's in store for football in the coming year.
The sports betting industry certainly took a hit this year, but while some companies hunkered down to save costs, others invested more in online betting platforms such as Infogol. So, will this continue in 2021? It probably will. Betting companies that set up online gaming platforms, casino games, and the likes found that betting rates rose exponentially.
So, if any more games or events are canceled in the first and second quarter of the year, more companies will shift to alternative betting options like elections, popular awards, casino games, and the likes.
Some players may be M.I.A.
With the second wave of covid-19 already causing more restriction on travel and public gatherings, it may also mean more people and players may put their health first. In 2020, we saw many high-profile personalities test positive for the virus, and while the death rates have highly reduced, not many want to put themselves at risk. Plus, if a player tests positive for the virus, he'll have to self-isolate and receive the necessary treatment first before returning to the field.
Fewer fans at the stadiums.
Many football lovers are probably looking forward to heading back to the stadiums and watching the match live. Fans watching from home probably also miss seeing the crowd go wild when a goal shoots through the net, or maybe even narrowly misses.
We can only anticipate the reduced cases of covid-positive patients, and even some health experts that fans may not be able to return to the stadiums until later on in the year. There's no need to put people at risk when fans can safely watch from home, right?
As mentioned above, sports betting companies are working hard to improve mobile gambling options by tweaking app features and introducing more mouth-watering deals. We've seen improvements in visuals, the virtual reality experience, and also artificial intelligence.
With more punters and sports enthusiasts signing up on various betting platforms, it seems their hard work is paying off. So, while the stadiums are open to only players and officials, and some games may either be spaced, postponed, or even canceled, viewers will probably have competing apps promising addicting deals and innovative feats.
2020 had a lot of people sitting patiently and waiting for answers. So, 2021 would probably do the same. Nothing is certain for now, although life has almost returned to 'normal,' but normal means something different now. Things like online streaming, empty stadiums, canceled matches, reduced betting charges on live games, and the likes are issues that aren't exactly certain. So, while we can't really get ahead of ourselves on specific dates and events, there's only little we can do, hope and pray.