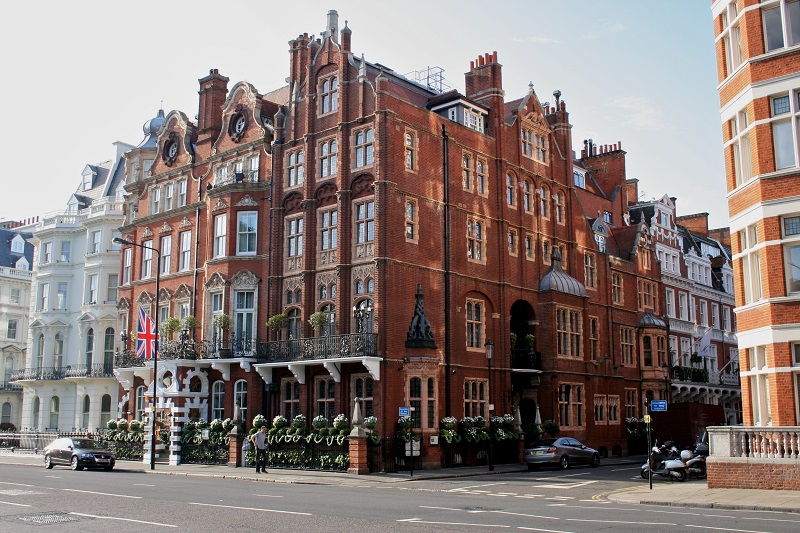 Technology has become a critical attraction for many hotels worldwide.  To meet the escalating demands and expectations from customers' hotels spent an average increase of 54% on technology in 2016. Some of the biggest priorities for technological expenditure include payment security, guest room tech and mobile engagement.  Staying in a hotel on the highest end of technological advancement offers a truly unique experience of easy living. A hotel is no longer a bed away from home with the basic amenities, today the changing world allows you to discover the latest in high-tech surroundings.
There are increasing examples of these new innovative hotels creeping up across the Globe, each one with their own unique selling points. Eccleston Square, London, is equipped with touch sensitive keypads to control music and lighting, shower walls that turn from clear to frosted by the touch of a button, flat screen televisions hidden in bathroom mirrors and an in-room iPad which doubles as your personal concierge.  While in New York, Yotel offers self-service kiosks to greet guests and motorized beds that automatically lift to make space, while a robot (known as Yobot) helps carry your luggage to your room.
California and more specifically the Aloft Cupertino hotel is also taking full advantage of robot technology, offering a robotic butler (Botlr) who delivers towels to the pool.  Botlr moves around the hotel via lifts and has the ability to call you and take requests over the phone. Hotel 1000 in Seattle has its very own virtual golf course that lets you `play` on any of the 50 best courses in the world, in the bedrooms sensors detect body heat voiding the need for housekeeping to alter any thermostats.
Some hotels are taking a different approach entirely. CityHub in Amsterdam has created a new alternative to the standard hostel. The hotel is relatively low cost and provides futuristic sleeping pods instead of rooms. There are fifty pods that can each fit a double bed and come with Wi-Fi, audio streaming services and mood lighting that can be controlled via an app. Wristbands are used to unlock doors voiding the need for keys and guests share a communal bathroom. CityHub is an upcoming trend between travelers and backpackers so expect more hotels designed like this one to pop up in various locations soon.