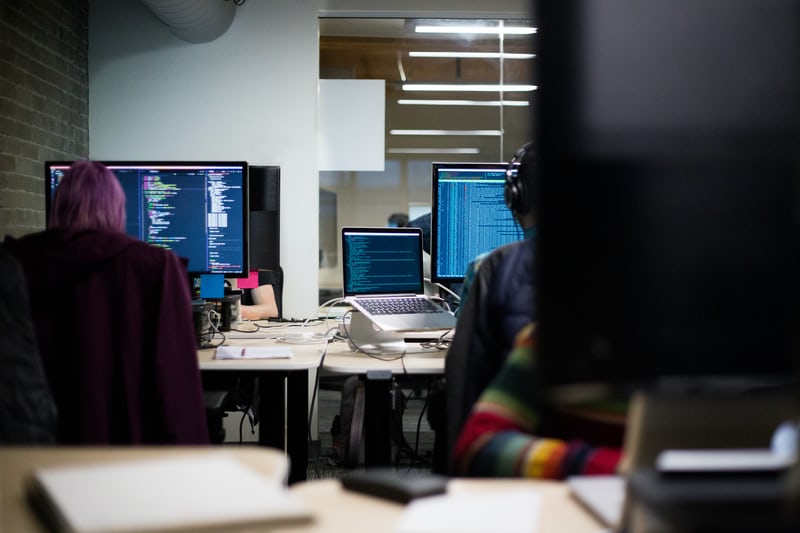 Nowadays, union software has become an important part of many labor organizations, automating many key processes and ensuring efficiency among management, members, and vote participants.
With the right automated tools (such as board management software or election software), your union can connect with and mobilize members, improve its online presence, and develop a strong foundation for future strategies by collecting and organizing valuable data. These benefits ensure unions achieve their goals and establish their name within their industries.
From 2020 onwards, union software is more imperative than ever, as economies contend with COVID-19 restrictions and keep employees safe. More than ever, unions are making voices heard and establishing change for workers; and it all sorts with an organized and strategic union software platform.
Today, we'll provide an overview of union software and cover some of the top providers for your union.
Union software overview
Union software is any type of platform or tool that helps unions perform necessary tasks. Some of these tasks include:
Data analysis
Member management
Member recruitment
Communication
Marketing
Mobilization and organization
Campaign research
Some platforms are specifically designed for unions, with numerous tools and processes to organize union practices. However, many other platforms were not built for unions specifically, but they provide useful solutions. Advocacy software, virtual boardroom software, and volunteer management software are a few good examples
Top 7 union software providers
Whether you choose a union-specific platform or another type of platform, it is possible to make your union more efficient and effective than before. Here are top 7 software solutions for your consideration.
1. Mobilize
Mobilize is a dedicated platform for mission-based organizations such as unions that need to handle management, communication, recruitment, and follow up with their volunteers and members. The platform handles all essential processes without offering wider solutions, resulting in a streamlined product perfect for most unions.
Features include:


Intuitive event creation tools
Wide volunteer network
Robust data reports
Member management tools
Numerous integrations
Automated messaging
Peer-to-peer recruitment
2. BallotPoint
BallotPoint is one of the leading names in election software for unions and similar organizations. They offer numerous voting methods and hybrid solutions that are tailored to the union's requirements. With comprehensive security features, BallotPoint is the go-to for many companies looking for privacy and fairness in their votes and elections.
Features include:


Online, telephone, and mail-in voting
Hybrid solutions
Customization opportunities
Robust security features
3. Political Data, Ic.
If you require union software to manage information of a political character, consider Political Data, Inc. This software provider supplies unions, advocacy groups, and political campaigns with useful insights to mobilize support. Organizations can use Political Data Inc. to organize their mobilization strategy and ensure compliance across all groups within the union.
Features include:


Robust United States voter data sets
Election results
Campaign center dashboards
Compliance reporting
4. Wild Apricot
Wild Apricot, powered by Personify, is union software ideal for member management, helping large and small unions alike engage with and retain members. Wild Apricot allows teams to access their member database from any device or location and streamlines management and application processes across the board. If you are looking for an effective management solution, this should top your list.
Features include:


Automated membership renews
Application tracking
Wild Apricot toolkit for streamlining management processes
Accessible member database
Remote access
5. Boardable
Boardable is one of the most popular board portal options on the market, empowering boards of directors to make decisions, automating many processes, and ensuring they have access to data to create board packs and guide the company more efficiently. Boardable is virtual board software that features a paperless meeting solution that is invaluable when boards are unable to meet.
Features include:
Automated board portal software tools
Online board meeting capabilities
Easy board pack creation
Increased collaboration opportunities
6. Hustle
Hustle is union software that enables communication among union members, particularly peer-to-peer messaging. Hustle allows users to spread the word about union actions, initiatives, and updates, so members are in the loop without the need for manual emails, phone calls, or messages.
Features include:


Text campaign capabilities
Script creation
Result tracking
Mobilization tools
7. Google Civic
Google Civic API is a free resource for web developers who need to build applications that combine voting location data and official political representation. By leveraging these two factors, unions, non-profits, and other advocacy organizations can create petitions and initiatives that suit their current and prospective members.
Features include:


Voting location information
Comprehensive data to assist app building
Functionaligy of the Voting Information Project
Final thoughts
As you can see, there are many union software platforms available on the market, all of which can automate and benefit different aspects of union management, regardless of your organization's size. Whether you are looking for a way to manage members, make board processes more efficient, or create initiatives, there will be software that is right for your organization.