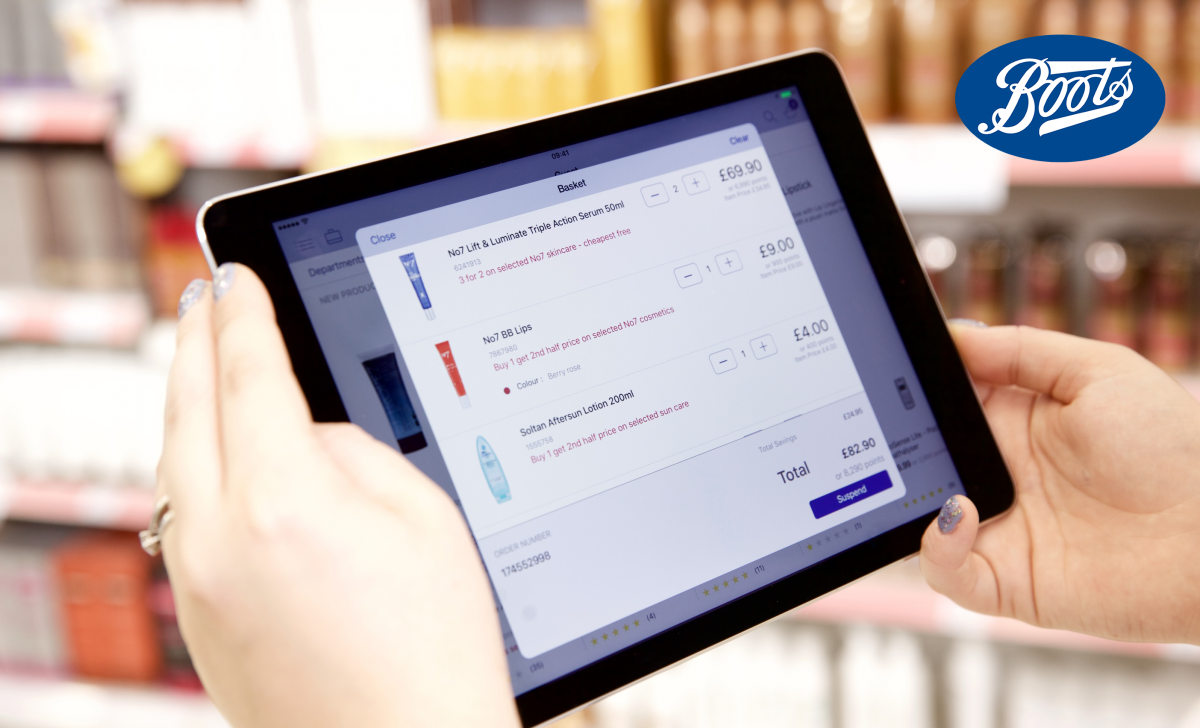 High street health and beauty retailer, Boots, is launching a brand-new in-store app to help shoppers navigate the store and improve their shopping experience. It comes as the retailer becomes the first the make the most of Apple's partnership with IBM, a collaboration geared toward helping businesses to create more iOS apps in line with changing consumer shopping habits.
The Sales Assist app hopes to make finding products easier in-store for consumers whilst also presenting staff with a simple way to access inventory, make recommendations and locate items on the behalf of customers. The app will will installed on iPads across Boots' 2,500 stores, linking up with the company's website and making use of analytics to allow customers to fill their baskets with goods, intelligently-selected.
That said, in its current form, the app is unable to take payments and thus cannot be used as a sales device by Boots. Rather, digital baskets can be sent to a till in-store from which customers can then make purchases. However, that's not to say that Boots won't make the app capable of sales in future; Robin Phillips, Director of Omnichannel and Development for Boots indicated as much, adding: "there is a roadmap beyond this product."
As Phillips' title alludes, the development of the Sales Assist app is very much a step in the direction of Boots' becoming an omnichannel business. In the same vein, the retailer is launching a number of new products as well as revamped product ranges imminently. The appointment of Robin Phillips 18 months ago itself was driven by the retailer's desire to diversify its offering.
Whilst one might think the introduction of the app will somewhat replace the presence of employees, the retailer has insisted that it will maintain emphasis on human interaction in-store however advanced the technology might become. In fact, under Robin Phillips' lead, Boots is set to become an intelligent in-store shopping service, a point of link-up between in-store and online shopping with a dedicated 'order and collect' point and, most revolutionary, an advice centre capable of informing customers on right purchases.
3,700 devices with the Sales Assist app have now been distributed across Boots stores.