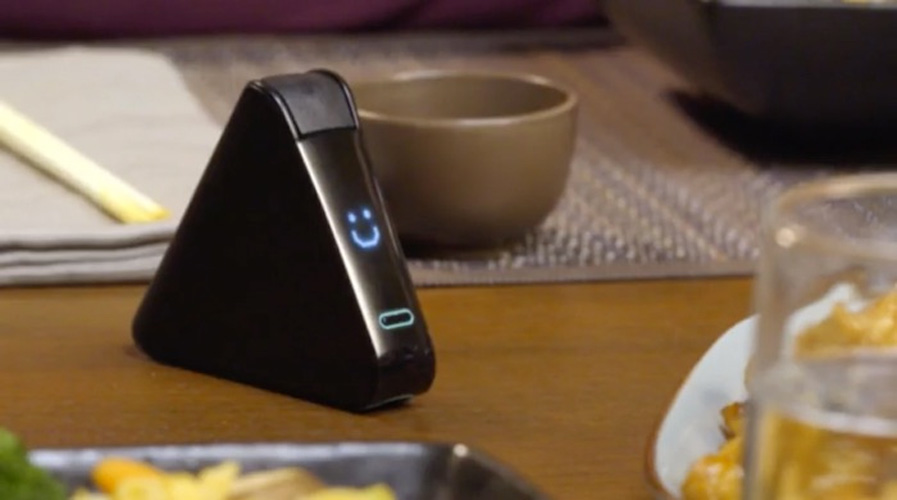 NIMA is a pocket-sized sensor which can test your food for traces of gluten up to 20 parts per million in just 2 minutes. With the tagline Your New BFF for GF, it was named one of Time magazine's 25 best inventions of 2015, and will be shipping to buyers for the first time this autumn.
Created in San Francisco by a team from MIT, Stanford, Google and Nike, the futuristic food tester is a sleek black triangle, into which users insert a pea sized amount of food in a single-use capsule.
It was developed by Shireen Yates and Scott Sundvor, both allergy sufferers. Although the current NIMA only tests for gluten, they are hoping that subsequent models will be able to test for nuts and dairy, helping even more allergy sufferers.
The sensor is easy to use; food is inserted, crushed by screwing shut the lid, then reacts with a mixture inside the capsule, before being released to a test stick. This then causes the NIMA to display a smiley face if the food is gluten free, or a wheat icon and the text 'gluten present' if not.
Mr Sundvor said, "Nima is a product unlike anything that's on the market right now and is something that people really need. It's really simple to use and everyone loves the smiley face result screen."
It can also connect via bluetooth to a mobile phone, and an accompanying app will let other users know which restaurants and meals are safe to eat, creating a map of gluten free eateries over time. The device charges via USB, and a single charge is good for up to 20 tests.
The NIMA costs £130 to preorder, and includes the NIMA, charging cable, three capsules, and a carrying pouch. The price will go up to £165 once it goes on general sale. More capsules can be ordered as a subscription service in packs of 12, delivered fortnightly, monthly, or every two months.