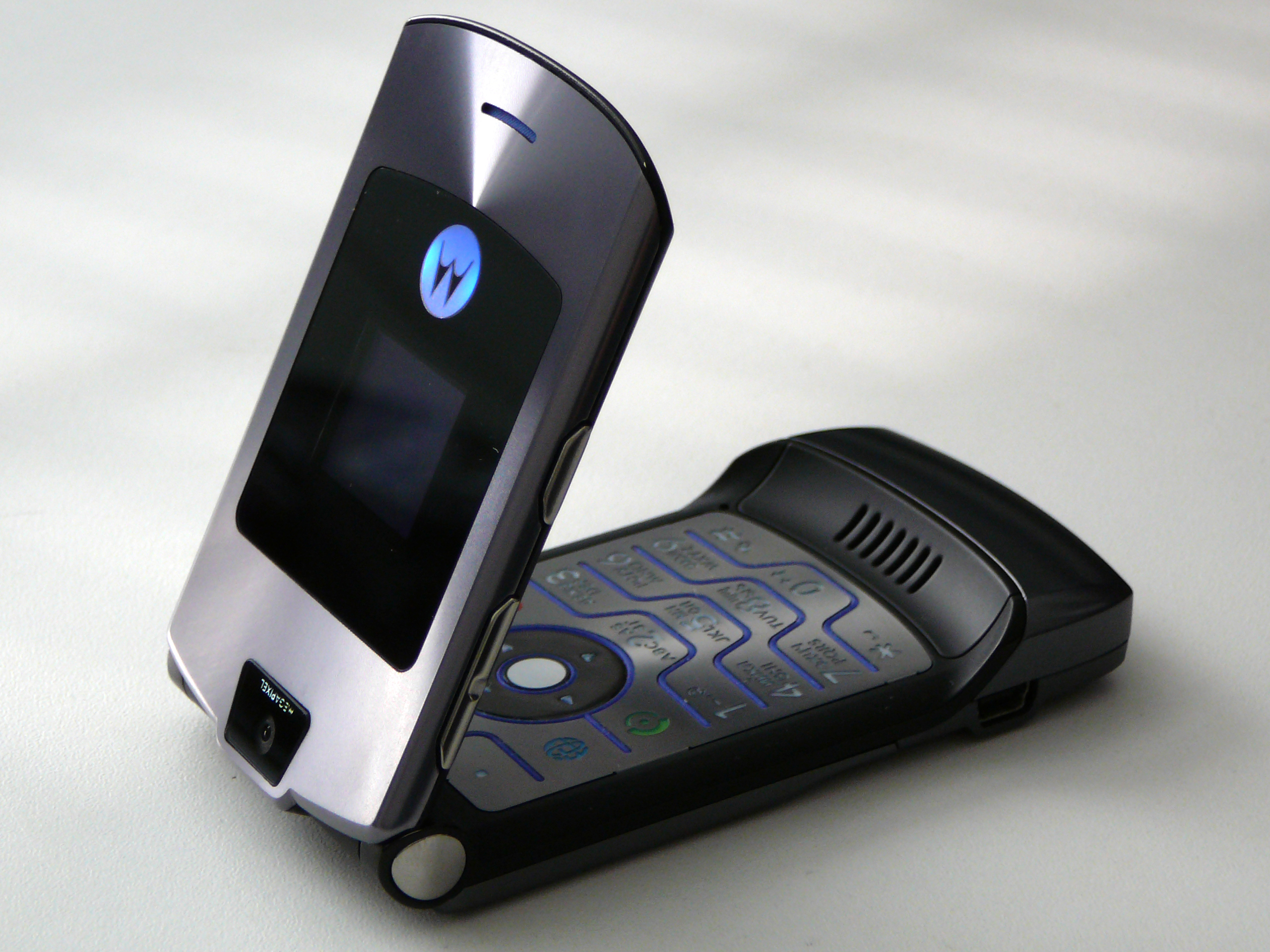 Although it's difficult to think back to a moment before the monopolisation of the mobile phone sector at the hand of Apple's iPhone, it was once Motorola that held the nation's hearts with its Razr handset. The skinny flip phone marks an iconic moment in the UK's technology history and, at its début, was so revolutionary that it was even compared to the Nokia 3210 that most successfully ushered in the mobile phone era.
Now it seems the renowned design could well be making a comeback. Mobile communications giant, Motorola has alluded to the return of the Razr in a teaser Youtube video in which a group of noughties high school students are all using the popular handset. Titled, "Moto 06.09.16", the video ends with with the acronym, "TTYL" – text speak for "talk to you later", drawing attention to an event Motorola is gearing up for on June 9th.
Whether the video is simply a clever marketing stunt and Motorola is simply invoking the ground from which its new handset will emerge or this is a genuine hint at a resurrection of the Razr yet remains to be seen. There are, undoubtedly, various reasons why the Razr would require significant updating before being releasing into today's market of 3D, HD, and apps. With the original model equipped with just a 2.2 inch screen and 0.3 mp camera, it hardly compares to current handsets such as the iPhone which boasts a screen more than double the size as well as a 12mp camera as standard. Where the Razr does stand up, as a result of its modesty, is in its battery life and, as question marks remain over just how usable some android phones are because of their short battery life, a re-release could potentially yield great success for the firm.
Does bringing back the flip phone design spell evolution or nostalgia? On eyes will be trained on Motorola in the weeks ahead to see, first, just how Razr-like its new model appears and, second, if it can compete with market-leading Apple.