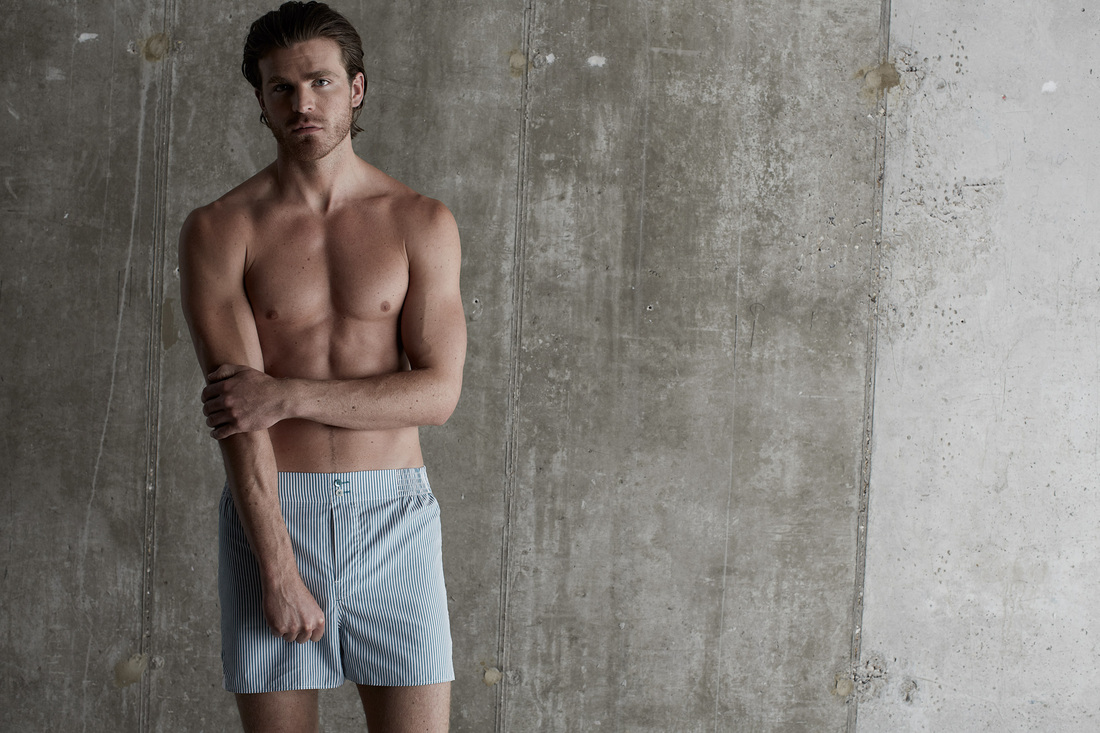 Luxury men's underwear and loungewear brand, Hamilton and Hare, is to expand with the launch of a new store in London's West End. The flagship store, located at 39 Chiltern Street in Marylebone, will provide the firm with 830 sq ft of extra space which will be used to house new and existing clothing collections.
Established in 2012, Hamilton and Hare has quickly become a favourite with men owing to its dedicated emphasis on quality and wear-ability. Inspired by the original boxing short, designed to breed confidence in champion fighters, the company has gone from producing world-class underwear to all manner of clothing whilst retaining its commitment to style and substance. As result of its prestige, the brand is stocked in premium retail chains including Selfridges and Fenwick, and is currently endorsed by former boxer Joe Calzaghe and rising star of the ring, Frank Buglioni.
Envisaging phenomenal success in the years to come, Hamilton and Hare has taken a three-year lease on the Chiltern Street property which is located at the centre of London's high-end, 110-acre Portman Estate. It comes as no surprise then that Olivia Francis, Founder of Hamilton and Hare, expressed her delight for the new tenancy, describing Chiltern Street as "the perfect location" for the brand's first singular store.
Chiltern Street is already home to some of the West End's most lucrative and luxurious brands, regular attracting Hollywood A-listers looking for a locals' favourite haunts. "Chiltern Street has established itself as a destination for outstanding independent shopping," Phillip Norris, Head of Retail at the Portman Estate pointed out. Norris added that Hamilton and Hare would doubtless add to the street's uniqueness.
Somewhat existing in its own time and space, the location is very much self-sufficient and boasts a number of bars, restaurants, retail stores as a buoyant café culture. Whether the level of competition facing Hamilton and Hare will prove healthy or detrimental is, it seems, a risk worth taking for the firm. And, indeed, should it pay off, the clothes retailer will be looking at gaining a share of a particularly booming London market.