The expected release of the iPhone 7 this autumn had led enthusiasm amongst mobile phone consumers but it's Lumigon's new T3 that has really captured the imagination of smart device users. Pipping Apple to the post, Lumigon has launched its newest handset this month and, with it, promises the world's first mobile with a night vision camera.
Despite being packed with features that outstrip anything Apple has in the pipeline with the iPhone 7, it's the T3's night vision enabled camera that has attracted the attention of critics and punters, alike. The 4MP night vision camera makes use of dual IR flash, effectively allowing users to snap pictures in total darkness. It's also worth pointing out that Lumigon's T3 also has a 13MP rear camera, capable of shooting 4K video and equipped with dual flash and autofocus, as well as a 5MP front camera – perfect for selfies.
That said, the T3 isn't just a camera phone; the makers haven't skimped on specification when it comes to anything from memory and battery-life and to damage-resistance and style. Running Android 6.0, Lumigon's new handset also boasts a 2.2 GHz, 64-bit 8-core processor supported by 3GB of RAM and a huge internal storage of 128GB. Acknowledging the time now spent on smartphones and, in turn, the pressure placed on battery power, Lumigon has fitted the T3 with a lithium-ion battery, rumoured to be longer-lasting than conventional mobile cells.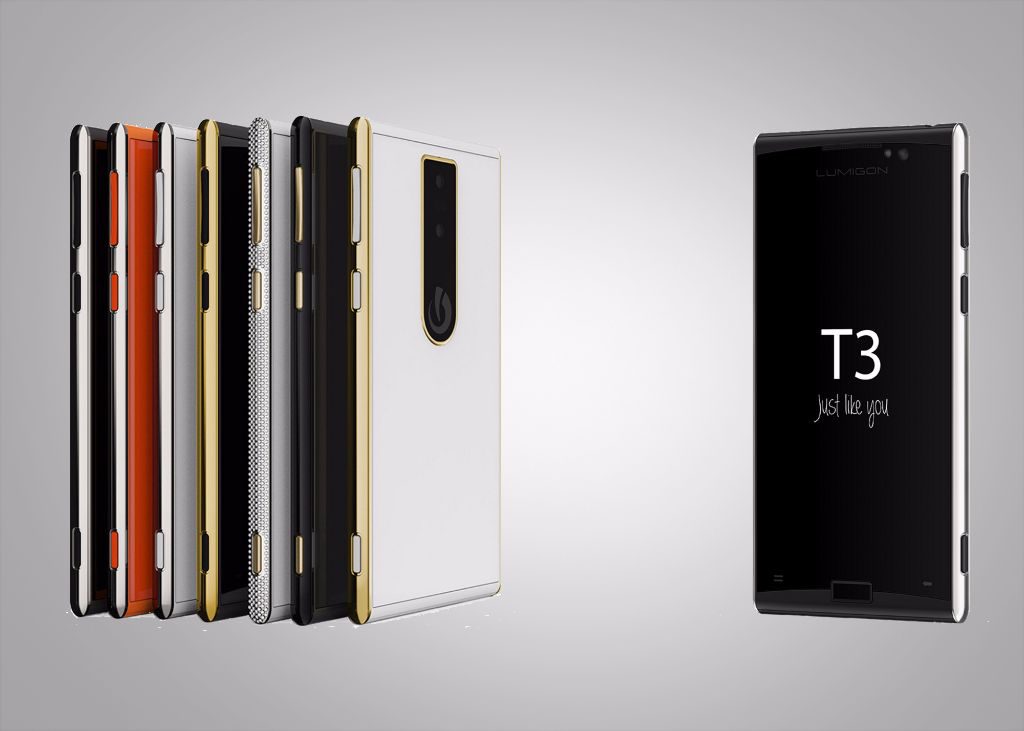 The smartphone also comes with a 360-degree fingerprint sensor on the home button, providing biometric access to the phone and safeguarding security. In fact, made out of military-grade stainless steel and with a gorilla glass screen, the T3 is not only impenetrable but pretty indestructible. And to prevent users from losing all their selfies or night vision snaps after an accidental spillage or submergence under water, the T3 is also water-resistant – good news for tech addicts.
It's somewhat surprising that Lumigon has managed to pack so many features into a relatively small phone; the T3 is both much smaller and much lighter than most offerings in the market. Aesthetics-wise, however, it still packs a big punch – the stainless steel providing a distinctly high-end feel. The lean handset comes in three different colours – black, white and orange – as well as a 24-carat gold version for the ostentatious.