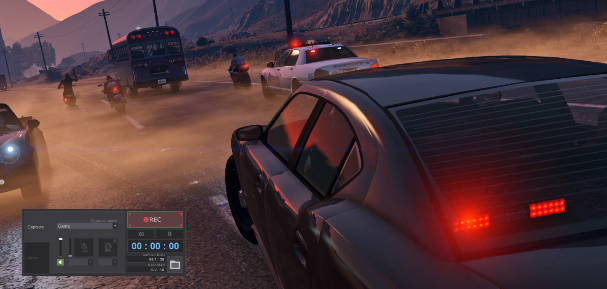 Technology has allowed computer games to reach the level of real world, thanks to the animations, 3D effects, sound effects etc. Gaming is not a pastime enjoyed only by children anymore and people all ages are passionate about it. With technology evolving so fast, there has also been a rise in people sharing their gaming performances on YouTube and other platforms.
To record such a video there are a few tools that help you do so. One of them is Gecata game recorder tool by Movavi. It comes with a powerful algorithm that allows you to record a video at 60 frames per second and you can even record desktop screencasts without any problems. Once you've finished recording, all you have to do is choose the format in which you want to save it – MP4, FLV, MPEG etc.
Additionally, this game recording software has an integrated tool that lets you share the recorded video straight onto your social media channel. It was designed for gamers and YouTubers who share their gameplay with viewers.
So why choose Gecata game recorder?
It is easy to record your auto clicker Game on PC with just one click. All you have to do is press the F10 function key and it will start recording. It is capable of recording at 60FPS and, unlike other tools, you can record the game at any resolution without any lag or quality loss.
It supports two way sound recording, so you can record both in game audio and microphone output. The audio file will then be saved in an AAC audio file format.
Another great feature for gamers and YouTubers is that you can record both from a web camera and a device screen simultaneously. You can add the video from your webcam to your gameplay video and change its size if necessary.
The biggest advantage of Gecata is that you can share your gameplay with other people and, due to the high quality video recording, it is suitable for YouTube channels as well.
How to use Gecata:
The first thing you need to do is to make sure the game recorder is turned on before you launch the game. Use F10 function key to start recording and F9 to stop it. You can change the keyboard shortcuts in the settings and your recorded video will be automatically saved in MP4 format on your computer hard drive.