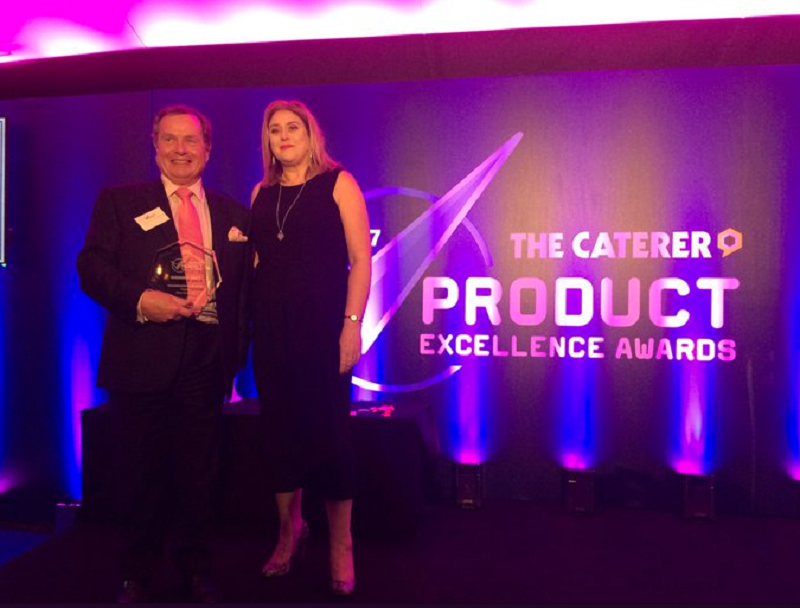 The producers of an innovative filter that has been designed to reduce the number of calories and harmful chemicals that are produced in deep-fat frying processes has managed to come out on top at The Caterer Product Excellence Awards which took place on Tuesday. The nominees for the Technology: Hardware category was judged on innovation as well as the benefits that are offered by the company to the operator and the convenience and money saving credentials of the product.
FriPura, the Hull-based company, have developed the filter that has been proven to improve food quality as well as cut the number of calories and harmful chemicals that are present in the oil while also working to reduce costs to restaurants. The filter offers cost savings as it doubles the life of the oil.
The success of the FriPura filter has come during a time where there is an emphasis on health in the UK. There has been an increasing level of concern for the UK's obesity levels and this has led to Public Health England being brought in to investigate the calorie consumption of the population while developing a plan that will reduce the number of calories that are found in food by 2018.
Also the levels of acrylamide, which is a harmful chemical created when starchy foods have been cooked for long periods at a high temperature are also being investigated. New EU legislation is being introduced in April 2018 that will require UK businesses to look to limit the levels of the chemical in their food.
The benefits that are offered by the FriPura filter and the fact that the life of the oil is doubled led to the company receiving such a prestigious accolade. The filter's price is lower than the cost of the oil that is saved by using it, the installation of this new technology doesn't cost anything, with the savings made by the company adding up at a significant pace.