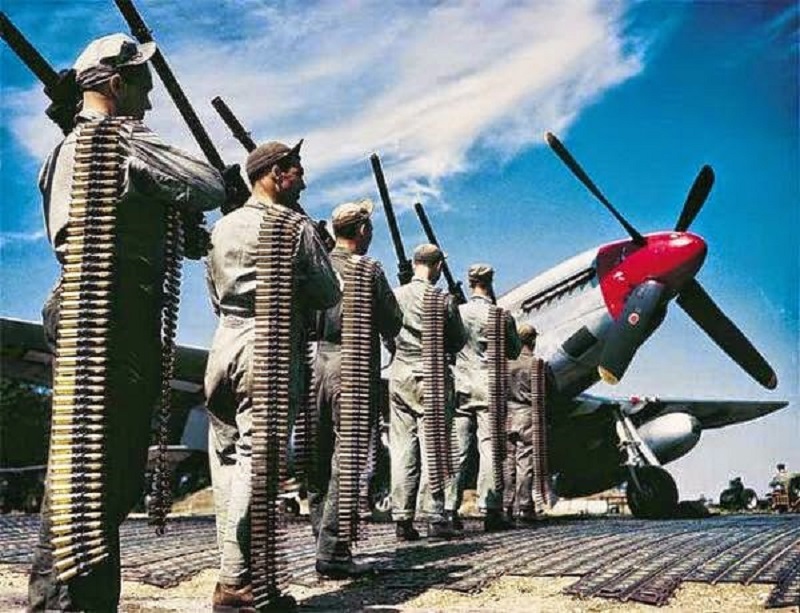 Today we're returning to our series looking at curious English phrases and expressions – things we might say and understand the meaning of, without really knowing where they come from.
Our language is peppered with odd idioms like these. Sometimes their origin is straightforward and obvious, but other times it could be more obscure or simply lost in the mists of time. Today we look at phrases beginning with the letter 'W':
Whole nine yards: If someone gets 'the whole nine yards', they get the full measure of something, all of it and nothing less. As to the origin of this phrase, there is perhaps no other with so many competing theories and so little solid evidence to support any of them as being correct! Some of the explanations put forward include that nine yards is the length of cloth needed to make a traditional highland kilt, or an Indian sari, or a man's three-piece suit, or even a shroud for a corpse. Any less than the whole nine yards and you will end up with an inferior product. Other theories suggest the correct number of 'yards' (spars or masts from which sails are hung) on a sailing ship, a term from American football, or the capacity (in cubic yards) of concrete wagons ­– if you ordered a full load you got the whole nine yards. There are serious flaws in all these theories. Probably the most popular is that the phrase originated among Second World War American aircrew, whose.50 calibre machine guns were fed by ammunition belts that were 27 feet long. If the guns ran out of ammunition, the pilot or gunner had given the enemy the whole nine yards. Sadly, since the phrase is found in newspapers as early as 1907, this theory is also suspect.
Whipping boy: Another term for this would be a scapegoat; someone who takes the blame, and the punishment, for another person's misdemeanours. In Tudor and Stuart England (15th and 16th centuries), royal princes and even lesser members of aristocratic families could literally do no wrong, or at last if they did, they couldn't be punished for it. The solution was that another boy would take the punishment, or 'whipping', on behalf of the errant royal boy. 'Whipping Boy' was an established position within the royal court, and a very sought after one at that! Whoever got the job would spend almost all their time at the Prince's side, enjoying many of the benefits such as good food, fine clothes and an education. The occasional whipping was seen as a small price to pay, if not by the whipping boy himself, then at least by his family! The idea was that if the prince became friends with his whipping boy, he would behave well in order to spare his friend a whipping.
Warts and all: If you want something 'warts and all', you want the whole thing, including the less appealing parts. This phrase is widely attributed to Oliver Cromwell in his instructions to artist Sir Peter Lely, who was commissioned to paint his portrait. Lely's painting style, in common with almost all portrait painters at the time, was to flatter their subject, making him or her appear more attractive than they really were by leaving out any blemishes, pimples or other imperfections. (Interestingly, modern smartphones cameras have filters which do the same!) However, as a staunch Puritan, Cromwell (Lord Protector of Britain and the Commonwealth from 1653 to 1658) was opposed to all forms of personal vanity. He reportedly told the artist: "Mr Lely, I desire you would use all your skill to paint my picture truly like me, and not flatter me at all; but remark all these roughnesses, pimples, warts and everything as you see me, otherwise I will never pay a farthing for it." In other words, paint me warts and all or I won't pay you. Mr Lely clearly did as he was told, as his finished portrait shows Cromwell with a number of facial moles, pimples and imperfections, in stark contrast to the artist's other works.
Where there's muck, there's brass: Originating in Yorkshire in the late 19th or early 20th century, this phrase means that where there is dirty work to be done, there is money to be made. The many towns that sprang up across the north during the industrial revolution, whether centred on textiles, mining, steel or other industries, were indeed 'mucky' places, blighted by pollution from the mills, foundries and pits. Yet the industrialists behind those ventures became very wealthy indeed, often outstripping the 'old money' of England's landed gentry and aristocracy. It's easy to imagine a pampered and perfumed aristocrat turning up his nose at the sight and smell of a dirty industrial town, and the prosperous self-made man telling him: "Aye lad, but where there's muck there's brass!". The term 'brass' is still used as slang for money in the north, and countless scriptwriters have used the full phrase to establish a character as a blunt-speaking Yorkshireman.
WYSIWYG: Not so much a phrase as an abbreviation, standing for 'what you see is what you get'. The full phrase was being used by advertisers as early as the 1940s to indicate a straightforward honest deal with no frills or hidden extras. The acronym WYSIWYG (pronounced whizzywig) began appearing in computer terminology around the 1970s. It was used to indicate that what you saw on the computer display screen was an accurate depiction of the printed page. Since then the acronym has become widely used and even appears in the 'lonely hearts columns' where abbreviations like GSOH (good sense of humour) and WLTM (would like to meet) abound, to limit the cost per line of the advertisement.