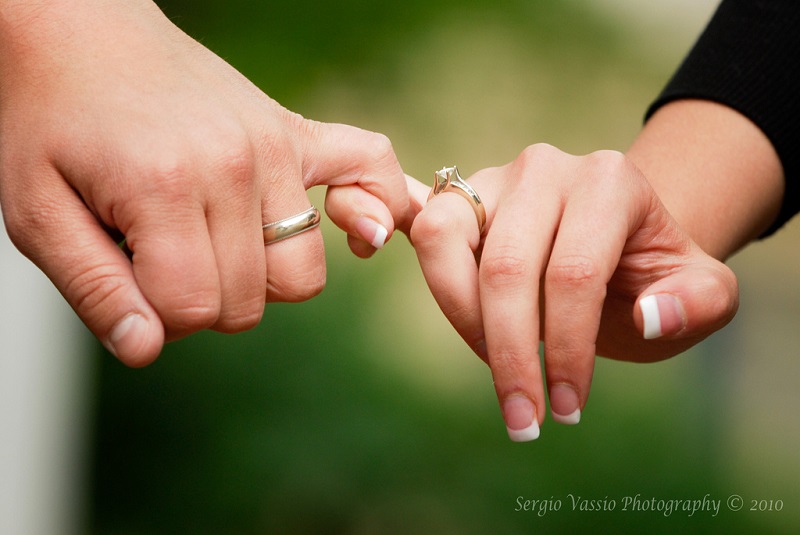 More and more couples are using social media platforms in order to announce their engagement news. However, it would appear that the newly engaged couples are not making the most of this opportunity, making the announcement suffer with poor quality photographs and bad captions.
New research has been carried out by the Jewellery specialist F. Hinds that illustrates 56% of engagement posts in the UK are unpopular among followers. According to the research carried out, a fifth of the UK public have said that bad nails in an engagement post is the biggest pet hate from these kinds of announcements. Issues like this mean that people are put off from hitting the 'Like' button.
Also, the study has revealed that the caption can also put people off celebrating with the happy couple. Using cheesy bragging captions such as "how luck am I?", "I can't wait to marry my best friend" of the caption Beyoncé inspired caption "he put a ring on it" all falling short when it comes to getting likes for their post. Some of the public featured in the research also said that they can find these posts annoying due to bad captions and imagery.
Of those included in the survey, 15% said that excessive weeding updates, poor photography skills and bad photo settings as well as the ring itself can add up to make these posts unpopular.
The results of this study appear to reflect the image-conscious ideals of society on display at the moment, with people focused on the quality of the image and the portrayal of the good news as opposed to being happy for the couple.
For those wanting to boost their likes, the research carried out by F. Hinds showed that a good ring, and hand picture with a good setting (with a manicured hand, of course) are the most popular posts. In terms of captions, simplicity could be the key, with the most popular being "I said yes" or alternatively "I can't wait to be Mrs…".