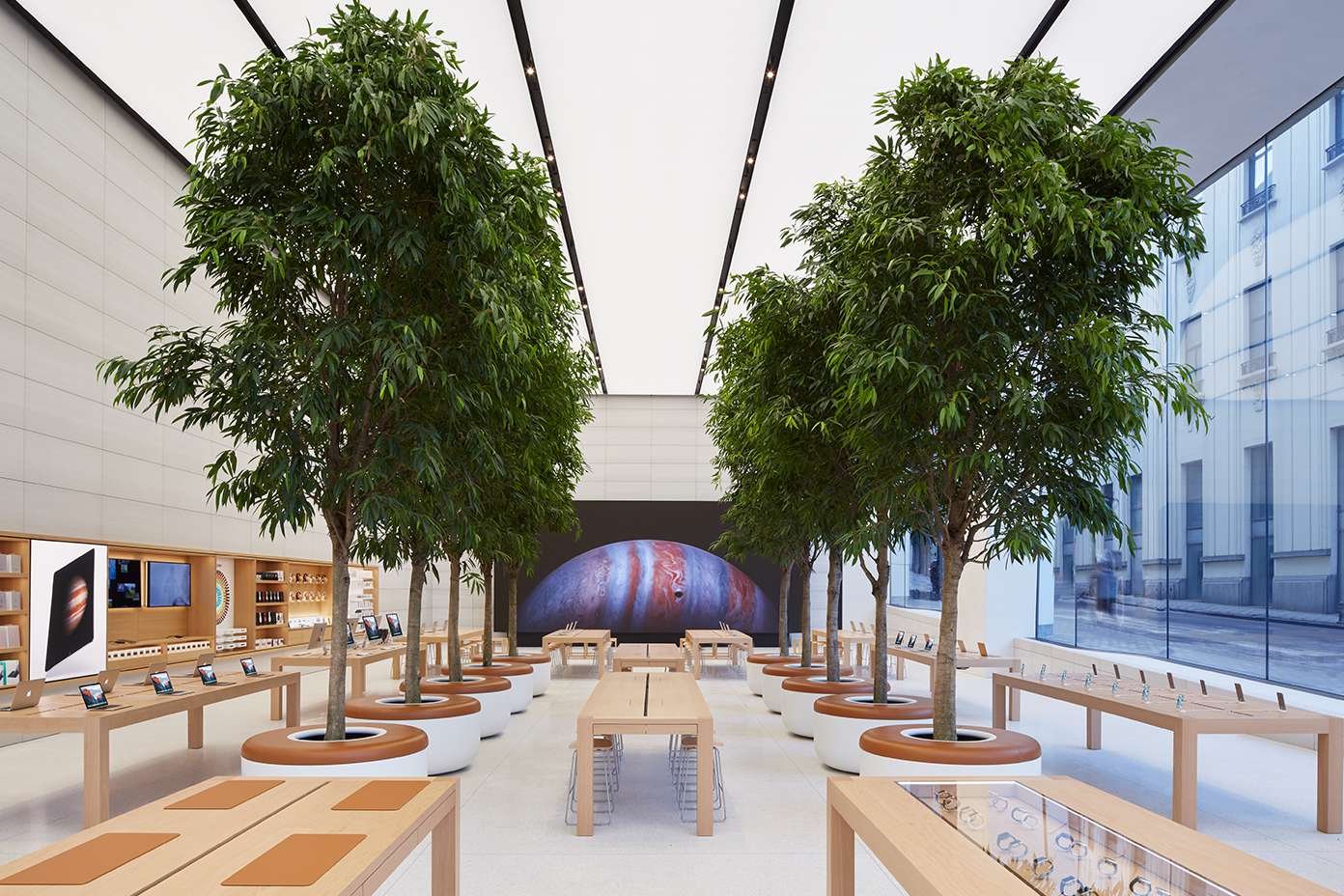 Apple has opened a new store in Union Square in San Francisco. And it looks…different.
Gone are the wide sheets of brushed aluminum and blue LEDs. Instead, there's a whole lot of trees and warm lighting. And the giant plane of glass and wide-open spaces have grown gianter and wider-open.
Apple says this woodsy aesthetic represents the future of Apple's store design, and will arrive at more stores in the future. TechCrunch's Matthew Panzarino and Apple analyst Rene Ritchie were on site to give everyone not in San Francisco an early look at this new architecture.