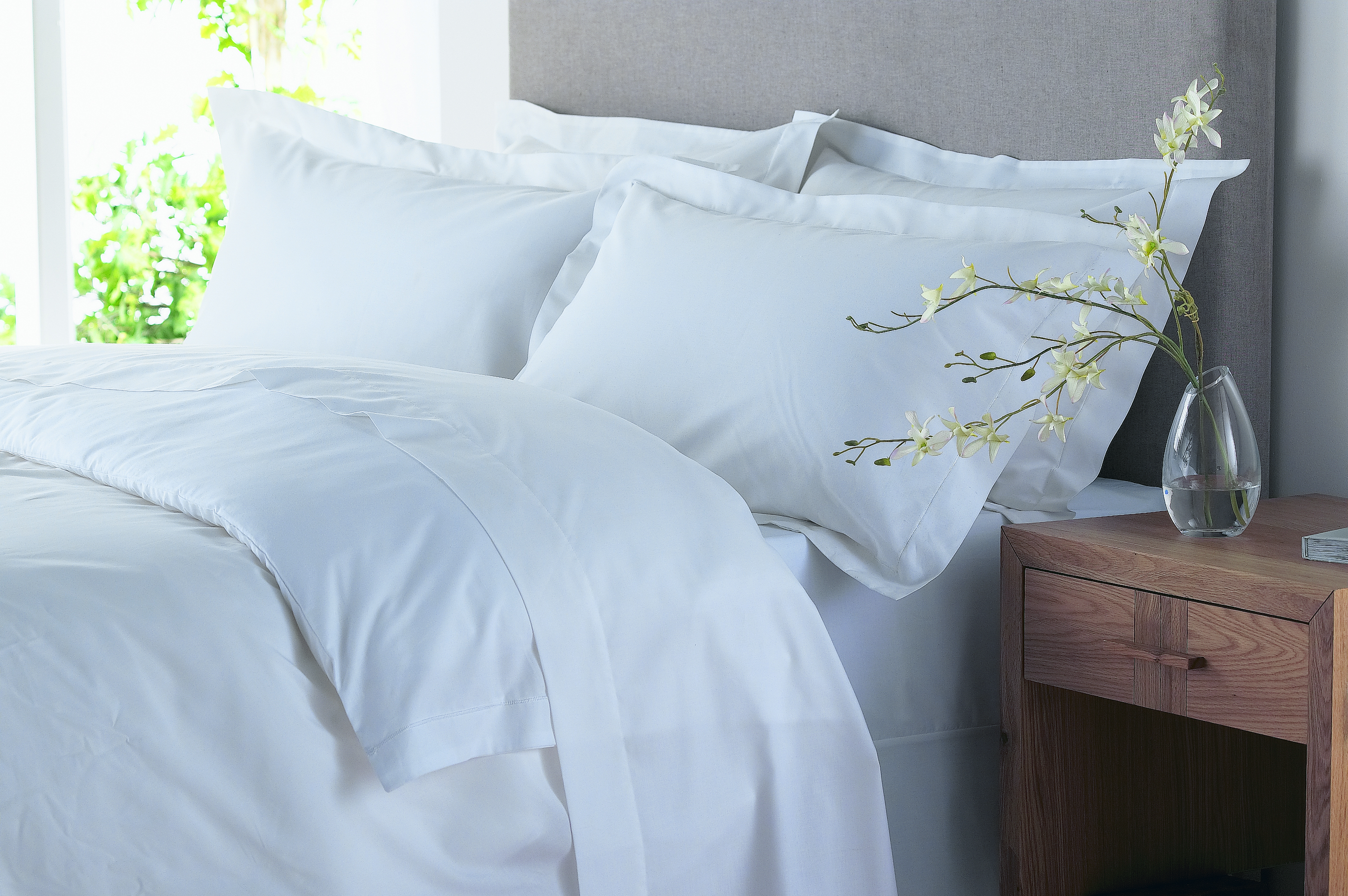 Which brands measured up in duvet washability tests?
And does hotel bedding meet with guest expectation
A new survey has revealed that more than 80% of hotel guests are concerned as how often hotel bedding is washed when deciding where to book an overnight stay. Almost half (45%) said they have been disappointed by the cleanliness of a hotel's bedding, comparing it unfavourably with home.
The study, commissioned by The Fine Bedding Company Hotel Division, also found over 90% of guests (92.46%) expect hotels to wash their duvets and pillows at least once a month. Of these guests over 50% (51.02%) expect hotel duvets and pillows to be laundered weekly or even daily.
One in ten expect the bedding in a hotel to be more luxurious than their duvet and pillow at home, but it hasn't been.
Meeting the high level of expectation from guests can be a challenge for hotels and guesthouses as they seek to balance hygiene and cleanliness with the cost and performance of bedding after regular washing in-house.
Armed with results of the customer expectation survey, reinforcing cleanliness is a key factor in the overall hotel experience, The Fine Bedding Company Hotel Division commissioned a washability test to see how products measure up.
The washability test used an independent lab to test its hotel bedding range, featuring Smartfil®, against the industry's leading competitors trialling 20 washes and dries in commercial machines. The range of duvets, pillows, mattress protectors and mattress enhancers outperformed competitors when washed at 60° and dried over 20 washes. Duvets and pillows were tested for cleanliness, ability to reform and revive their shape.
Kevin Swart, head of hotel projects, The Fine Bedding Company Hotel Division, said: "We know how important cleanliness is for hotel guests but it can provide a headache for hotels.
Repeated washing at high temperatures can reduce the life cycle of bedding, making it less cost-effective over time. This independent test gave us peace of mind that we exceeding the industry standard and the needs of customers."
Kevin continued: "When we asked hoteliers what they looked for in their hotel bedding, most responded saying it needed to be practical and functional. It has to be stain resistant, anti allergy, it has to dry quickly, to fit in a commercial dryer and be light and easy for hotel staff to change. It also has to be soft and drape well.
"This is why synthetic filled bedding is hugely popular in the hospitality sector. It is easier to keep bedding squeaky clean for each and every guest while also being more cost-effective to manage. We're continually evolving our product to create that best of both worlds for hoteliers and their guests."
With regards to the frequency of washing, Kevin added: "When you consider a dust mite infestation can develop in two to three months, our advice for hoteliers is that this is the minimum time that they should leave bedding before washing. Duvets and pillows need to be washed every three months and changed every three to five years. Dust mites are killed at 57°, meaning hotel duvets and pillows have to withstand 20 washes at 60°. The test offered reassurance of the durability of our products and that this is more than feasible with what we currently offer."
Innovation in synthetic bedding is ongoing. The Fine Bedding Company Hotel Division products contain ground-breaking Smartfil® a unique next generation fibre technology that offers superior thermal performance and maximum air flow, keeping guests warm and comfortable as they sleep. The special silicone coating allows the duvets and pillows to revive and recover their form like new every day after plumping up and also after regular and repeated washing.
www.finebeddinghotels.co.uk