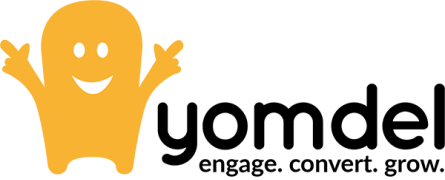 Established in 2014, Yomdel is a multi-award winning business, the first of its kind in the United Kingdom to implement 24/7 managed live chat services.
Founder Andy Soloman, an entrepreneur and catalyst for change, remains the company's resident Business Growth Expert, hosting an enviable track record of standing up for businesses across the UK and ensuring voices are heard. With a particular focus on SMEs, Andy offers both motivation and direction at companies through a hands on, pragmatic approach.
Today Yomdel handles around 70,000 chats each month on behalf of clients and is trusted by more than 2,000 UK estate agents, including Fine & Country, Chestertons and Belvoir. It is also a trusted establishment across financial, legal, construction, automotive and events sectors as well as a variety of other industries.
The British Retail Consortium, a trade association that represents all forms of retailers, from independently owned small establishments to large retail chains across the UK have revealed their Like-for-Like Retail Sales Statistics. The British Retail Consortium is representative of 80% of UK retail trade by turnover and shows the performance of UK retail businesses based on actual sales from participating companies.
The latest figures show that in September, the retail market saw a 0-2% fall. Andy expressed: "The performance of the retail sector has been slowly subsiding since June as consumers move away from the season of summer spending and reign in the purse strings in anticipation of the festive season."
"A Christmas spike in retail activity will be warmly welcomed by the sector, but until then there are still some tough months ahead for both consumer and retailer alike as demonstrated by the weakest sales performance in five months. Stretched household income continues to put a strain on consumer sentiment while retailers struggle to balance the inflated cost of goods with remaining competitive on price.
"A no deal Brexit may cause problems further down the line due to complications with the import and export of goods, but in the short-term, we should see a more muted level of spending as uncertainty continues to deter consumers from any unnecessary financial outgoings."
Yomdel acquired mystery shopping in June of this year and implemented experiential customer research business 360 perspectives into its suite of available products, to enhance digital customer service experience, and extend services aimed at being a close business growth partner to its clients.