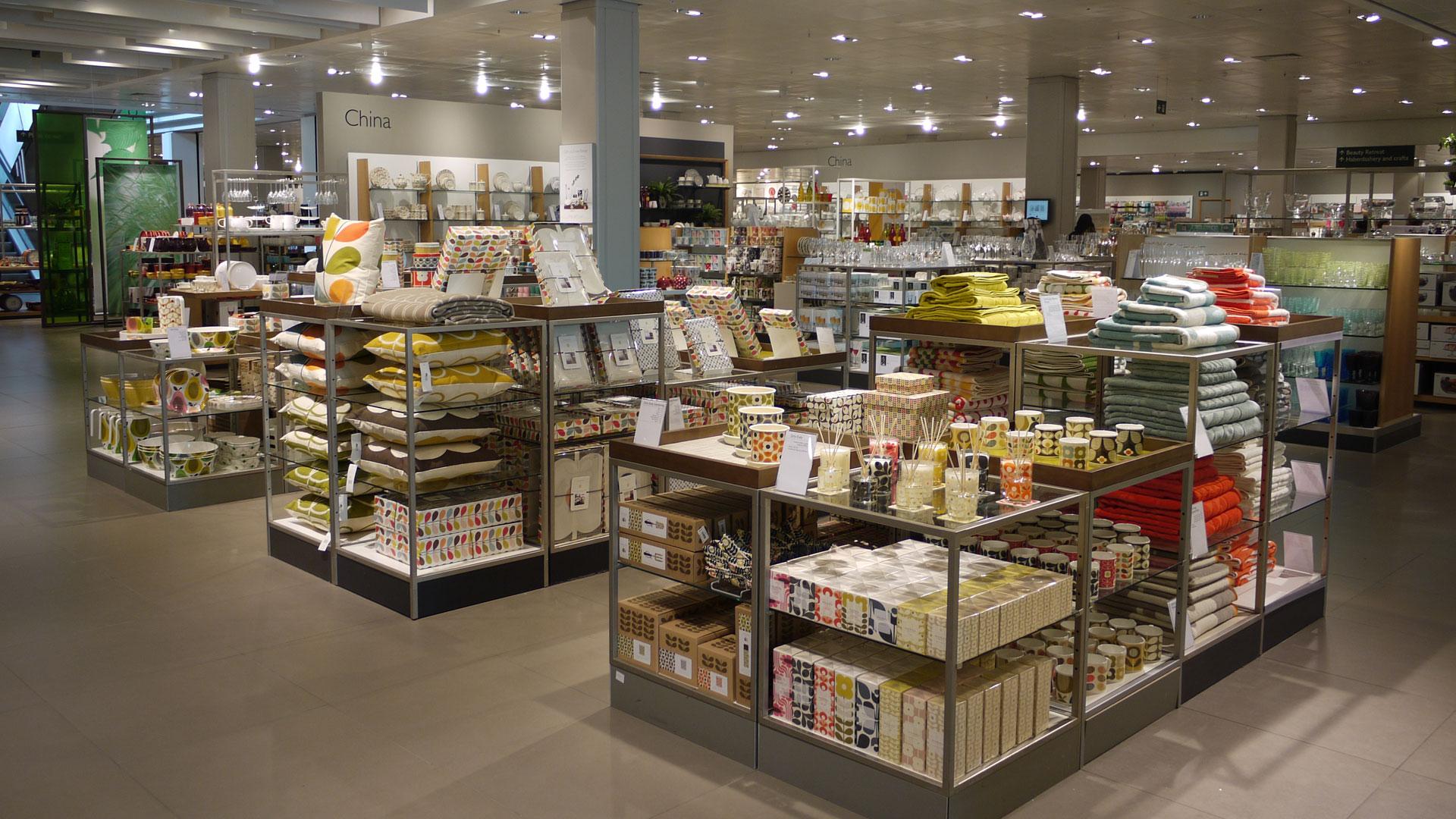 Big name department store retailer, John Lewis has revealed plans to expand its own brand homeware and furniture arm of the business to the tune of a £1bn turnover by 2020. Not just placing emphasis on growing its own, so to speak, the retailer is also aiming to bolster the number of exclusive relationships it has with leading and independent brands.
At the heart of its plans, John Lewis is prioritising innovative and boundary-pushing design and quality, two characteristics which have, in many respects, defined the business' long history. As part of that drive, the retail chain is introducing a new collection led by design in Autumn this year – Design Project – which will feature 250 different pieces, all designed in-house by John Lewis' much celebrated design team.
Despite looking to grow its own brand offering, that's not to say existing brands face the axe; rather, the department store will continue to build its current brand staples such as the popular House and Croft interior design ranges.
Through partnerships with external designers, John Lewis has already started to launch new design themes and make available new high-end pieces. Via Loaf, for instance, the retailer is launching a small collection comprising five exclusive pieces, customisable in 22 different fabrics. The retailer has also consulted with West Elm and will, very shortly, become the only stockist of West Elm homeware and furniture outside of the business' own stores. The West Elm range will eventually be rolled out across nine of John Lewis' stores though, of course, if it's successful, the retailer may well look at opening up the range across the entire UK.
Investment has led John Lewis' ambitions for bigger and better and, indeed, make possible the enlargement of its furniture and homeware offering. Some £14m saw the renovation and remodelling of it flagship Oxford Street, London store with particular emphasis on the Home department. In addition, the retailer has established Home Hubs (dedicated Home departments) in new stores in Basingstoke, Birmingham and Horsham which bring together its many services under one central header and in one specific area. The Home Hub concept will also be introduced at new stores in Chelmsford and Leeds later this year.
For Christine Kasoulis, Buying Director for Home at John Lewis, the targeted £1bn turnover reflects the business' standpoint on matters of design, quality and variety. Avowing her passion for the products created in-house and expressing her confidence in the ability of the design team responsible, Christine described the Design Project collection, specifically, as "visually arresting", featuring "thoughtfully-designed" pieces which, furthermore, are "made from the best materials".
With such a commendation and, bearing in mind the long history and success of John Lewis, the retailer's new commitment to own brand homeware and furniture is certainly one to watch and could well see the department chain elevated even higher in the hearts and minds of consumers.