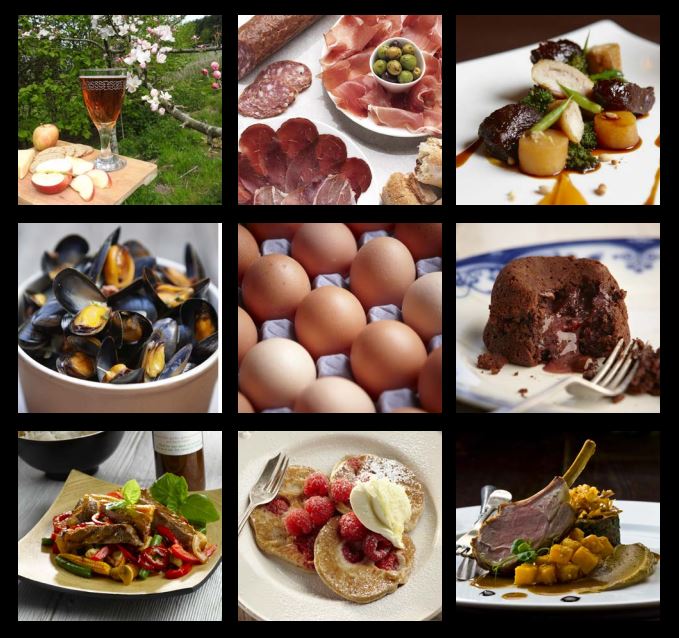 Thanks to Wales' reputation for producing fresh and natural produce, the business is booming and consumers across the UK are calling for an increase in the amount of Welsh stock on supermarket shelves, according to The Food and Drink Wales Industry Board. The research shows that almost 50% of the British public would rather buy Welsh branded land over any other lamb.
This issue has taken central stage at this year's Royal Welsh Agricultural Show, with a line-up that featured an exclusive event for members of the Welsh food industry hosted by BBC Radio 2's drive time chef, Nigel Barden.
The event highlighted the variety and quality of Welsh produce and was hosted by The Good and Drink Board Wales in conjunction with the Welsh Retail Consortium. In his role as host, Nigel Barden was facilitating a cooking competition between two of Wales' leading young chefs using Welsh produce that can be found in supermarkets across the UK.
"As a nation, Wales does food well and it's evident that retailers feel the same way as demand for Welsh produce continues to grow. Consumers and retailers value the strong identify of Welsh food and drink and the quality it represents. With support from industry representatives like the Food and Drink Wales Industry Board, the sector's growth will go from strength to strength. I'm excited to be showcasing all that Wales has to offer to some of the UK's leading retailers and furthering the growth of Wales' fine produce," said Nigel Barden.
The event featured around 200 Welsh food and drink producers, including Braces Bakery and Hilltop Honey and it took place in the Business Lounge in the showground's Food Hall.
"There is a special working relationship between the Food & Drink Board, Welsh Government and the Welsh Retail Consortium. This relationship is crucial because it effectively joins up the supply chain to ensure Welsh food and drink products really take their place as exciting and healthy part of the diets of not just Welsh consumers but also those in the UK and in export markets. I'm delighted the Board is working with the Welsh Retail Consortium and we look forward to meeting as many stakeholders as possible during the event," said Andry Richardson, chairman of the Food and Drink Wales Industry Board.