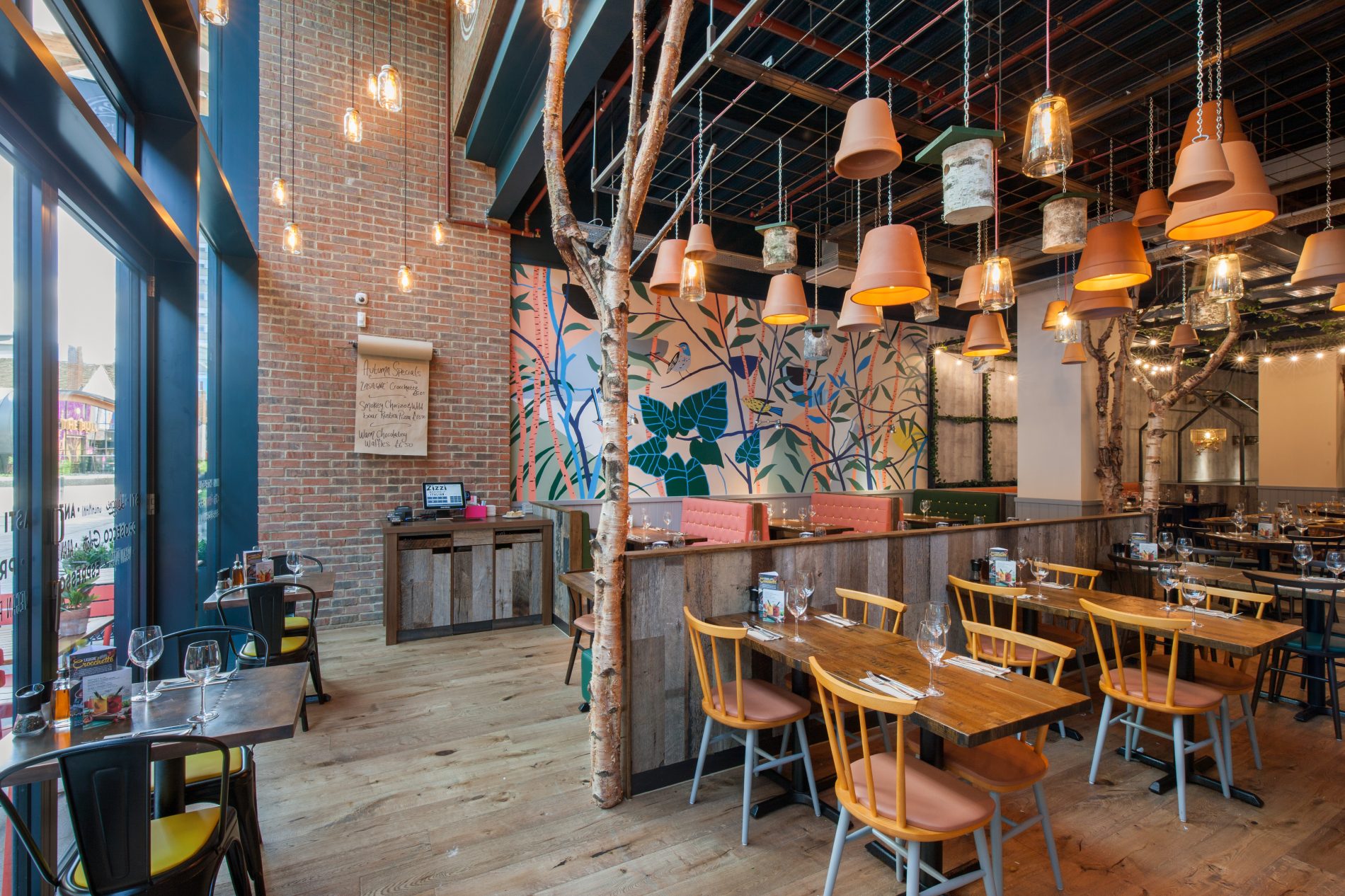 Zizzi is the latest food and beverage operator secured by Realm to join Resorts World Birmingham, the UK's first large scale leisure and entertainment destination that brings retail, leisure and entertainment under one roof. The Italian restaurant will occupy a 2,427 sq ft unit, located at the main entrance to the outlet retail floor.
Zizzi will accommodate 120 covers, as well as seating space outside the restaurant. This new addition takes the operator to a total of 158 restaurants, all featuring its signature open kitchen, wood stone ovens and the use of rustic log walls, trees and bespoke artwork to give each restaurant its individual character.
"The past year has seen the significant enhancement of the retail and leisure offering at Resorts World Birmingham, and in doing so better positions the scheme to capitalise on the changing shopping habits of Guests, who are more and more seeing outlet as a popular alternative to full-price and online retail. The lettings with Levi's and Sony  further diversify the all-day outlet retail offering, with Zizzi adding to the roster of popular names at the scheme, as well as providing an opportunity to increase dwell time at Resorts World," commented Colin Brooks, Managing Director of Realm.
Resorts World is an attractive proposition for retailers as well, with Levi's taking a 3,522 sq unit, followed by Sony, one of the world's leading manufacturers of electronic products. The five year lease on a 762 sq ft unit markers Sony's first opening in Birmingham.
The lettings come about as a result of Realm's proactive asset management strategy on behalf of Genting UK, which has increased footfall by 6.3% and sales by 4.8% year on year.
Resorts World Birmingham is a pioneering scheme which provides multiple attractions under one roof, and is located adjacent to the Genting Arena and NEC. The individual Resorts World attractions include outlet shopping, an 11-screen cinema, a broad range of restaurants and bars, as well as the Genting International Casino, Genting Hotel, Santai Spa and the VOX conference centre.