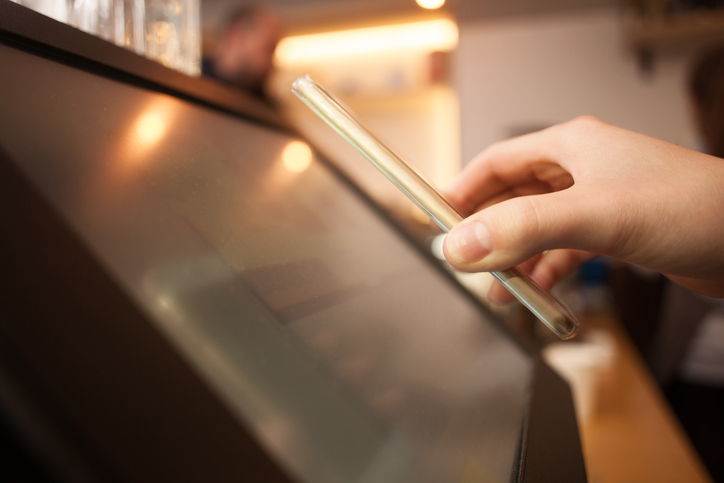 For today's shopper, it's not just the product on offer that counts, it's the entire shopping experience. In 2018, consumers want brands to offer them meaningful interactions that take place on physical and emotional levels and which utilise technology to make the boundaries between online and bricks and mortar shopping disappear. In this article, we'll look at how these trends will affect our shopping experience during the coming year.
The omnichannel experience
One thing we're certain to see over the coming year is a rise in the number of retailers offering an omnichannel shopping experience. If you've not come across this term before, it refers to a multichannel approach in which retailers provide a seamless shopping experience regardless of whether the customer is buying online, from a physical store or calling on the phone.
Examples of the omnichannel experience include buying items online and collecting or returning them to physical stores. Companies such as Argos and Tesco's, for example, now enable you to click and collect: you shop online, hop in the car and the products are waiting for you when you arrive. Alternatively, if you buy a product online and don't want it, rather than having to go through the hassle of posting back, you just take it back to the physical store. Companies that have kept their online and physical operations separate until now are going to have make changes in order to keep pace.
Mobile Millennials
A growing number of shoppers, especially the millennial generation, now rely heavily on the convenience of mobile devices for product research, communication, social media and, of course, purchasing goods and services.  This is having a profound effecting on their consumer behaviour. For example, they are more likely to visit a physical store, check out a product whilst there and then order it from another company on their phone whilst still in the building.
This behaviour has become very challenging for physical stores who can end up becoming little more than a showroom for their online competitors. In order to combat this, they have turned to a range of technologies to provide in-store shoppers with a highly personalised shopping experience.
Using NFC (Near Field Communication) chips and BLE (Bluetooth Low Energy) beacons, both of which can interact with smartphones, retailers are now developing creative ways to communicate with visitors whilst they are in the building. For example, stores can display discount posters with embedded NFC chips next to products. If a customer is interested in purchasing, all they have to do is touch the poster with their phone and they'll receive a discount voucher instantaneously. This can prompt the shopper to purchase in-store rather than online.
NFC and BLE tags, such as those available from Universal Smart Cards, can be used for a wide range of things, including giving detailed product information, selling tickets, booking services and offering loyalty benefits. They don't even have to be used inside the store – you can attach them to advertising posters outside in order to entice customers to come in. "Tap your phone here to get a free drink in our café."
Throughout 2018 we expect to see the use of these technologies increase dramatically in stores, helping to give customers a highly interactive and personalised shopping experience whilst helping the store increase its sales.
The use of Big Data
The amount of data that consumers produce has grown exponentially and much of what they do online can be logged and analysed. Companies can see their shopping habits, demographics, locations and social media activity and, thanks to the rise of cloud computing, all this information can now be collected, stored and processed.
Because of this, Big Data analytics has become an essential element of today's retail environment. Companies are able to find patterns in consumer behaviour and make predictions about what products to sell and how best to sell them to different groups of people. As a result, these shopper analytics are critical to the ongoing success of many brands and retailers. Those that take advantage of Big Data are finding it much easier to engage with and develop relationships with new and existing customers.
In particular, Big Data enables companies to offer truly personalised shopping experiences. For example, when you visit a store like Amazon, you'll be shown products that they know you have an interest in – they'll be related to products you've just bought or looked at, from your wish list or similar to products searched by those with similar profiles to your own.
This experience is now being moved into physical stores, too. Retail outlets are now equipping their sales teams with in-store technology that enables them to provide real-time stock details and deliver products directly to the customer's door if out of stock. In doing this, they are creating an even more personalised experience for the bricks and mortar consumer.
Augmented Reality
Another trend we'll definitely see more of in 2018 is augmented reality shopping. Stores such as Ikea already provide apps which enable you to see how your room will look with their furniture inside. You can even take a 360° view by walking around your room.
This form of technology is being used as a way to tackle one of the big issues with online shopping: that you normally only get to see a picture of a product before purchasing. Although it's no substitute for seeing something in-store, being able to use augmented reality does give a consumer a much better impression of how something will look. Such technology can also be used for a wide range of other purposes, even for trying on virtual clothes.
However, augmented reality technology is not confined to online retailing and is already being trialled in clothing stores. In future, the humble changing room mirror is set to be replaced by a full-length computer screen that lets consumers try on any virtual item the store has in stock. Products they like can be then tried on for real, payment can take place in the changing room itself and the goods can either be collected in store or delivered.
Summing up
2018 will see the coming together of a range of technologies that will reshape the shopping experience for today's consumers. NFC and BLE tags, big data analytics and augmented reality will change the way consumers and retailers interact and make shopping much more personalised and experiential, whether online or in-store.