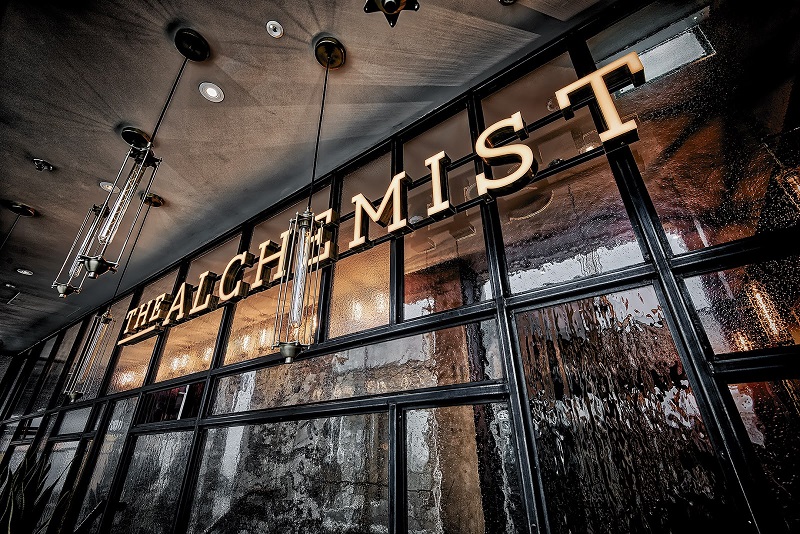 The Alchemist has announced today that the opening date of its new Nottingham venue will be the 10th of February 2018. The £1.65 million investment that will operate in the former Hard Rock Café on King Street went through an expansion of an impressive 6,600 square feet across two floors, creating 80 full and part-time jobs for the local area.
This will become the brand's 13th location and Macaulay Sinclair's design will follow The Alchemist's trademark 'copper-cased wonderland' of dark and mysterious interiors and gothic artwork. Spookily enough, contractors have reported ghostly sightings of a little girl during the fit out.
"We've had our sights set on Nottingham for a while, and we're pleased it's finally come to fruition. The site is intriguing – particularly with the eerie stories we've been hearing from the team. A number of unexplained goings on has certainly kept us entertained over the last few months. Nottingham is a fantastic city, and we have secured an amazing location – overall the venue feels a perfect fit for us," said Simon Potts, Managing Director of The Alchemist.
This opening is just the beginning of a prosperous year, with the operator already confirming two regional opening in Bristol and Cardiff, as well as securing an additional £16 million in funding from Santander for its expansion plans in 2018.
"It's a real joy to be able to announce positive plans for our continued growth at a time when there seems to be a lot of uncertainty in the sector. Our guests continue to enjoy our unique offering and I'm confident that The Alchemist brand will be a positive addition to Nottingham," added Simon.
Established in 2002, The Alchemist offers unique experiences for guests due to its innovative presentation, sensational settings, and dark décor. The premium bar and restaurant provides a dining service from breakfast through to dinner, complemented by an expertly crafted drinks menu.