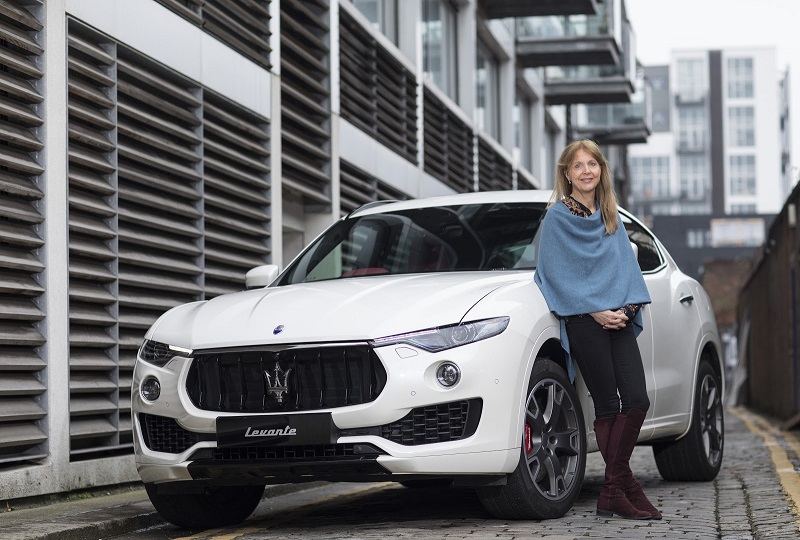 The fourth edition of the Maserati 100 index, celebrating 100 innovators, will be published in association with The Sunday Times on Sunday, the 29th of April. Anthony and Richard Joseph from Joseph Joseph, Damien Lee from Mr Lee's Noodles and Kate Percy from Go Faster Foods are three business success stories set to be celebrated in this year's index.
The list recognises the dedication of entrepreneurs, from start-ups to established businesses. Those included in this year's Maserati 100 are: Anthony and Richard Joseph from Joseph Joseph, an innovative and functional kitchenware and bathroom organisation, Kate Percy from Go Faster Foods, a business that brings sports nutrition into the everyday to create delicious, energy-giving food, and Damien Lee from My Lee's Noodles, healthy instant noodles, which are gluten free with no artificial ingredients and 100% recyclable.
The Maserati 100 is a four page pull out supplement, which will be published in the Business section of The Sunday Times on Sunday, the 29th of April. More information, exclusive interviews and video content is available here: https://www.maserati.com/maserati/gb/en/news/maserati-100-2018?utm_campaign=M1002018&utm_source=newspaper&utm_medium=pr.
Maserati itself was founded over 100 years ago by the entrepreneurialism of the Maserati brothers who were very much innovators of their time. Now, in 2018, Maserati continues with the same innovative mind-set, and the annual definitive list of 100 dedicated entrepreneurs looks to celebrate the forward-thinking spirit of those like-minded business leaders.
Maserati produces a complete range of unique cars with individual personalities which are instantly recognisable anywhere. Their style, technology and innately exclusive character delight the most discerning, demanding tastes and remain an automotive industry benchmark. The brand's current line-up comprises the flagship Quattroporte in GranLusso and GranSport versions, the Ghibli executive sports saloon, the Levante – Maserati's first SUV, and the legendary GranTurismo and GranCabrio sports cars, which have recently been restyled.