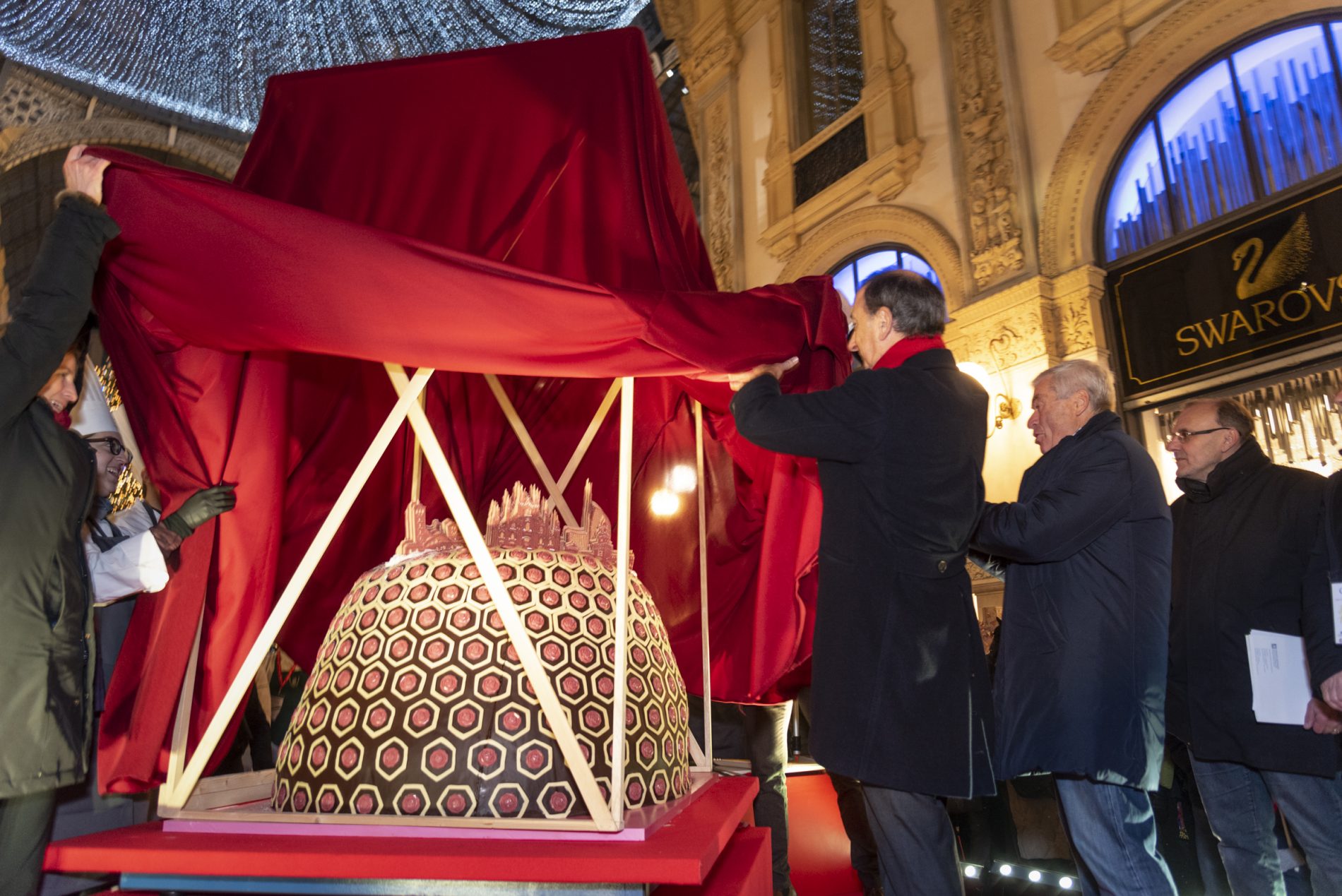 A giant Christmas Panettone (Milan's traditional Xmas cake) covered with chocolate and prepared by famous maître chocolatier Davide Comaschi achieved Guinness World Records certificate for the "Largest panettone record title".
The record-winning panettone was displayed and offered to passers-by in Galleria Vittorio Emanuele, at Milan's very center. It was the largest panettone ever prepared, with a weight of 332,2 kilos and a height of 150 centimeters.
The record was achieved after a hundred hours of work, with a team of six professionals from the Chocolate Academy Center who used 49,500 grams of flour, 37,800 grams of butter, 25,200 grams of sugar, 25,000 grams of dark chocolate , 22,500 grams of raisins, 22,500 grams of candied orange, 22.5 liters of water, 18,000 grams of egg yolks, 15,000 grams of cream, 7,000 grams of precious Ruby chocolate – a naturally pink chocolate – 5,100 grams of honey, 2,000 grams of white chocolate, 810 grams of salt, 540 grams of natural orange flavor, 360 grams of natural lemon aroma and 225 grams of vanilla.