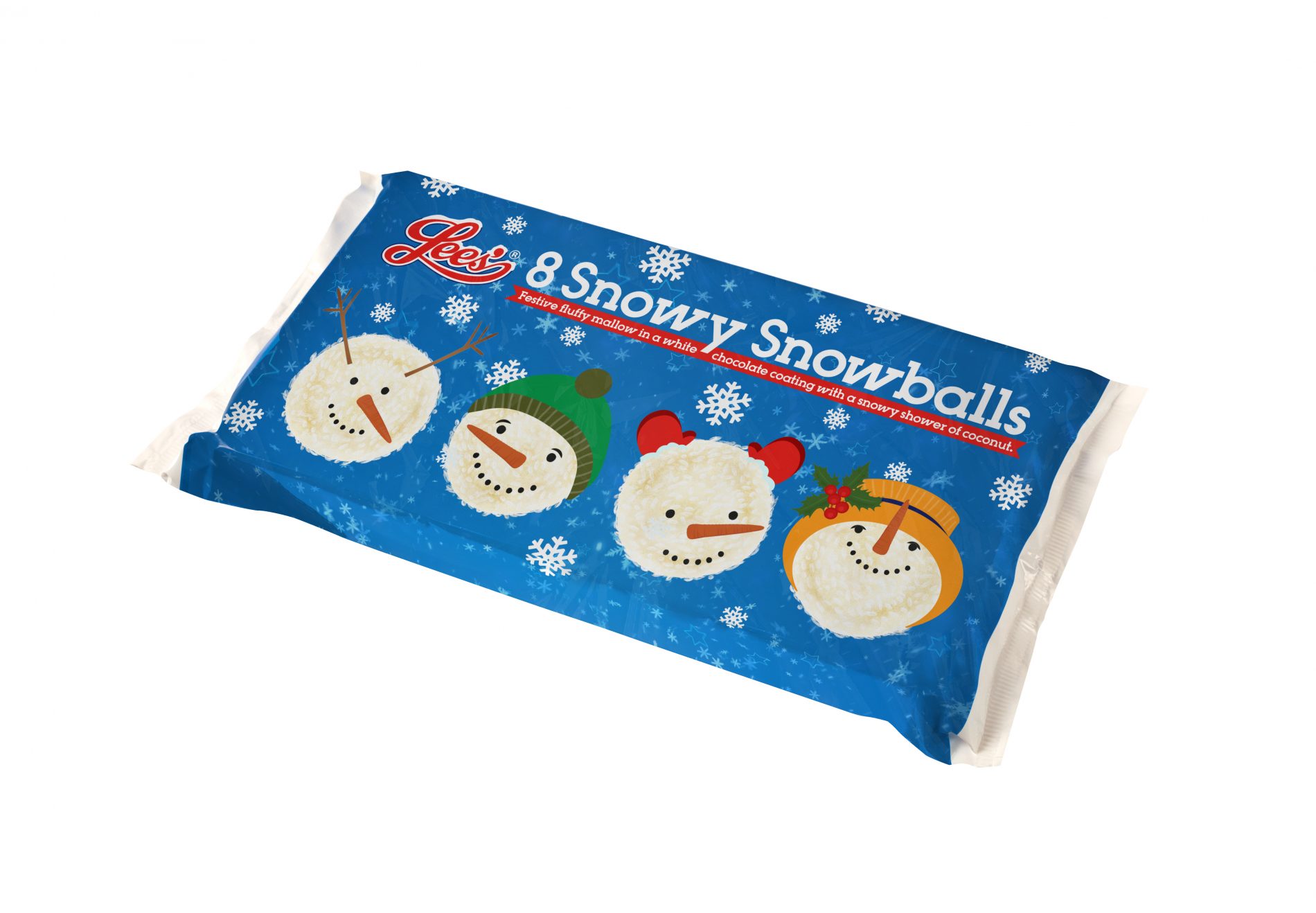 A new limited edition product – Lees Snowy Snowballs – has been unveiled by Lees of Scotland, one of the UK's leading independent confectionery manufacturers, as part of its popular Snowball range.
The new product has been launched for the Christmas season and boasts a light and fluffy white mallow filling, covered in a white chocolate coating and showered with a snowy blanket of coconut. Packaged in a fun festive themed design, each pack contains eight individual Snowy Snowballs, perfect for sharing with family and friends over Christmas.
"Lees Snowballs have been enjoyed by families for generations and we are confident our new Snowy Snowballs will be a big hit with our consumers," said Sheevaun Thomas, NPD Manager at Lees of Scotland. "We wanted to focus on making the new design as fun and eye catching as possible to give the product high impact on shelf and to attract both existing consumers and new ones."
Due to growing consumer demand for seasonally themed products, Lees have created the new Snowballs in response to it. Miniature variations of the new product will also be available at the start of November.
Each pack is priced at £1.29 and are available to purchase at Scottish independent retailers now.