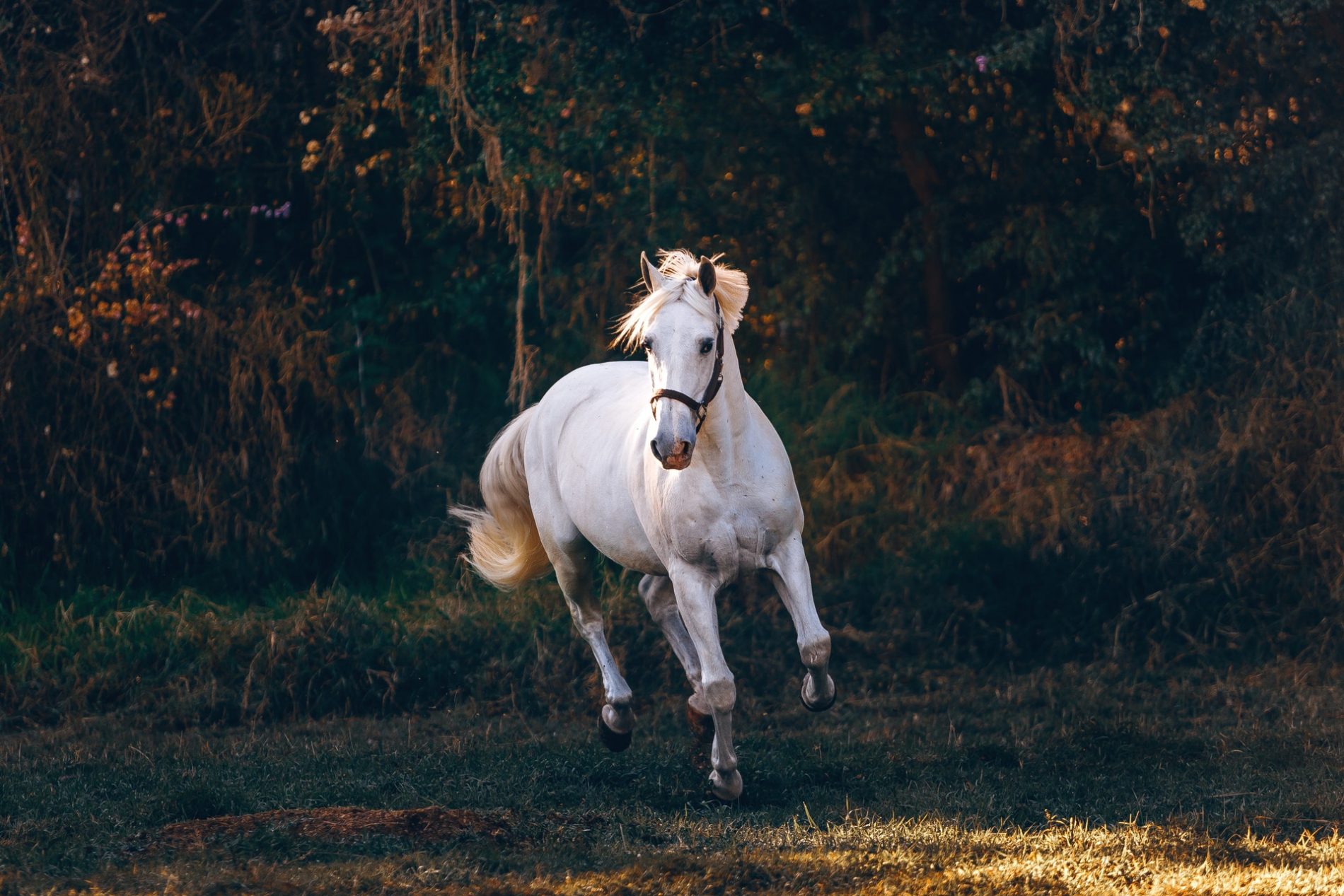 Whilst many horses are owned for working purposes, there are also a large number of them that are kept as pets. Horses are large, loving animals and with the right care and attention, they can make wonderful companions too. As many horses can live to an old age, many reaching 30 years, it's important to know exactly what you're committing too when you bring a horse into the family. From managed nutrition to the perfect living environment, the following care tips will help you to ensure your giving your horse the very best quality of life to keep them healthy and happy. 
Managed Nutrition
Horses large, strong animals that require a lot of attention when it comes to their nutritional needs. The most important thing to do is monitor your horses age and ensure they are receiving the right nutrition to support them. For example, older horses may require a joint or mobility supplement, to help keep them comfortable and mobile when they start to struggle. If you're keen to invest in any joint care for your ageing horse, but you're not entirely sure where to start, you can find a varied selection at online retailers like Petwell. It's always beneficial to consult your vet too, as they may have recommendations or advice when it comes to the specific brand or type of supplement that's going to work best for your horse.   
Regular Vaccinations 
Your horse should be protected from diseases all year around, so it's important to ensure they are receiving their regular vaccinations to help keep them healthy. Illnesses such as tetanus and equine influenza are really common within the horse world, but you can easily get these vaccinations by booking a slot with your vet. You may also find that your horse requires a rabies injection too, as this can help to protect them further and keep them safe when out in the fields. The condition of your horse's environment and daily activity can play a role in the illnesses they are prone to catching, so it's worth assessing these elements and ensuring you have the best protection for your horse. 
Controlled Environment
Providing your horse with the perfect controlled environment will really help to ensure they get are happy and comfortable, whilst keeping them safe at the same time. Horses require lots of space to gallop around and be free, so you want to try and give them access to an open field throughout the day. Similarly, they also require a warm, dry space to protect them from certain elements, so having a comfortable stable for them to use is going to be really beneficial. Horses are used to being in company, so try to find a stable or farm that houses other horses too, so you can let your horse out into a field with the others to keep them happy and give them plenty of company to prevent them from becoming anxious or lonely. 
Frequent Exercise 
Just like large dogs need long walks and plenty of exercise, horses also require a frequent amount of exercise to ensure they are well stretched and healthy. You should ideally take your horse out and exercise them for around 2 hours, anywhere between 5 and 6 times a week to ensure they get the exercise they require. You'll also find that taking your horse out for a long ride will help to grow your bond, which is extremely beneficial. You can find a range of lovely riding clothes here, to really boost your riding to the next level making both you and your horse feel fantastic.