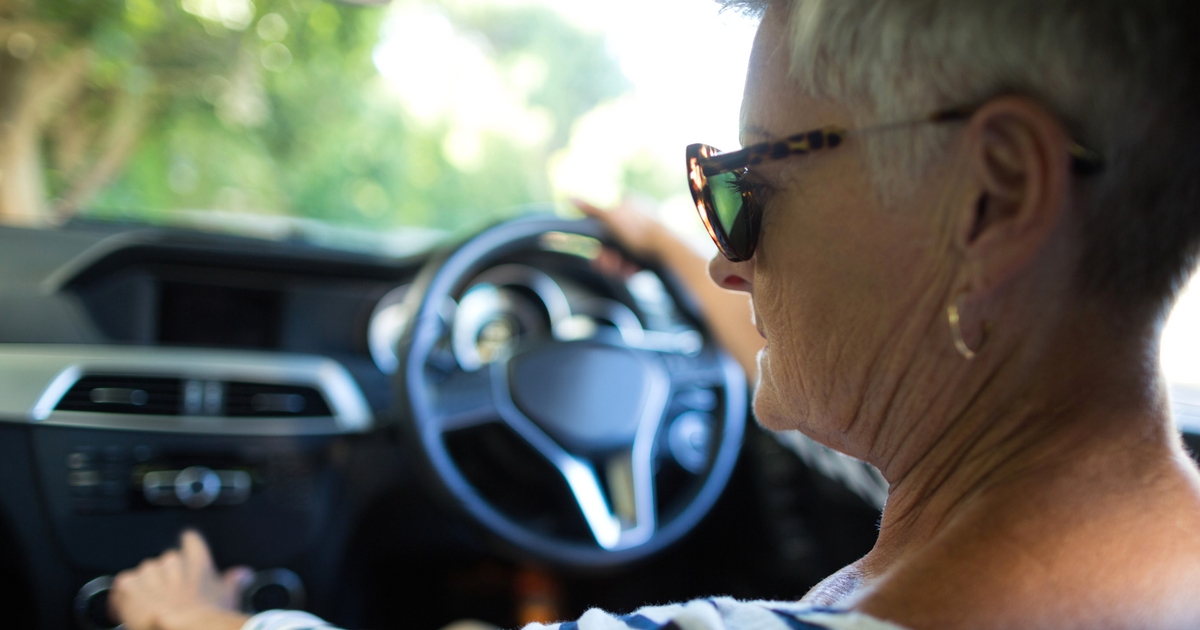 It is harsh a reality, but we all get older. Despite the fact some of us might still promote the Jane Fonda or Robert De Niro look as we pass through retirement, usually a strenuous working life has taken its toll on our bodies and we exist as more of a Micky Rourke-like resemblance. Nearly 50 years of work and this is your time to relax, to appreciate the finer things in life, and to indulge in all those things you never got an opportunity to while working nine to five.
Whether its spending more time with family with weekend breaks away, you're going to want to go there in style, but your needs have changed, and what you will have considered to the pinnacle of automotive choices will more than certainly have altered now.
The general perception in society is that car manufacturers only focus on developing feats of engineering which appeal to the millennials, families, or Lewis Hamilton wannabes. This could not be further from the truth. There exists a whole host of cars on the British market which offer more in the way of catering to an elderly person's needs than that of a young driver —however, most of what a 17-year-old driver will want is exactly the same as what a 70-year-old would.
Let's take a look at what an elderly person looks for in a car and what the most suitable motors are.
Positioning
It may seem like a cliché, but this is no myth. As natural progression has set into us all and each morning, we feel that Zebedee-like bounce we once had getting out of bed deplete, the back is beginning to get slightly tighter. Especially for longer journeys, having a car which seats are in more of an upright position is essential, as the last thing you want is to arrive to your destination unable to get out.
Volvo XC60
Available in smaller D4 diesel engines with a bhp of 188, or significantly larger T8 petrol engines with a respective 400bhp, the XC60 really does spoil you for choice. A comfortable driving position in the Volvo isn't something you need to be concerned about as it offers adjustable lumbar support and plenty of leg room. Parking assistance aids anyone who has lost their confidence in parallel parking while a more than roomy boot space provides copious amounts of space to fit both the golf clubs and the weekly shop.
Starting price: £37,150
Citroen Cactus
Citroen has successfully built a brand on comfort and smooth driving. The French manufacturer used to test its 2CV model by driving it across a field which had been turned over with a basket of eggs — if the eggs broke the suspension needed readjusting. The Cactus wouldn't quite meet the egg test today and you are likely to feel the odd bump on the road, but it does exist as one of the most luxurious lounge-like hatchbacks on the market. Even for a younger person, continually changing gear can become rather tiring on the calves — the Cactus however offers auto-transmission to remove that additional stress yet doesn't take all the fun away from driving with the additional sports box.
Starting price: £17,965
Practicality
As we've previously mentioned, the attributes a teen looks for in a car are probably fairly similar to that of a pensioner — cheap insurance, easy to park, and economical on the fuel. For this then, it is more than likely you're going to want to look at a hatch-back or super-mini — of which there is a wide variety of now. Ideal for days out and doing the shopping, let's take a look at some of the smaller cars on the market:
Volkswagen Polo
The Polo has established itself as one of the greatest cars on the market, selling more than 1.4 million units of the model here in the UK since its arrival in 1976. The Polo is successful in promoting the quality German engineering VW has become so synonymous for. Although the interior of the car won't blind you with ergonomically smooth plastic, solid and sturdy matches comfort, and you don't have to fall into the seat. Available in a range of engine sizes, the 1.0l is the most insurance friendly, however there are a variety of TSi models on offer, which provide an enhanced kick when taking off from the line. Unfortunately, for a person plus 60, there hearing might not have quite the same pick-up as it did thirty years ago, therefore having a conversation can be particularly complex in the car — especially with motorway noise. The Polo doesn't lack in this department either, with the cabin blocking out engine and exterior sounds.
Starting price: £14,510
Hyundai i10
Undoubtedly one of our favourite cars on the market. Hyundai does exactly what you expect — and in some instances that little bit more. Climb into the i10 and you aren't going to be knocked for six with technology, but for a city centre car, that is perhaps one of the easiest cars to park on the market, you fail to argue with what you are being offered. Unlike other city models, the i10 doesn't lack on leg room, or space above your head, ideal for the larger drivers among us. If you opt to upgrade for the SE Blue model, not only does it offer cruise control, taking the strain out of those longer trips, it also utilises hill-start control technology.
Starting price: £8,906
Renault Twingo
The third generation of Renault's city car, the Twingo is rear-engine 0.9L turbo with hints of that 'va-va-voom', that Renault and Thierry Henry were always so desperate to find. Inside the Twingo offers less space that the Hyundai i10 but it stands alone in the fact Renault actually offer owners the opportunity to select one of six packages to match their character. An upright driving comfortable driving position is couple with the fact the Twingo is ridiculously easy to park.
Starting price: £8,846
So, there you have it — don't be fooled into thinking the world offers nothing in the way of a driving experience for you, even if it might be marketed in that way.

Article provided by VW dealership based in the UK, supplier or used and new vehicles.

Sources
https://www.autocar.co.uk/car-review/volvo/xc60/specs
https://www.autocar.co.uk/car-review/renault/twingo/interior
https://www.autocar.co.uk/car-review/volkswagen/polo/specs
https://www.carwow.co.uk/small-cars
https://www.autocar.co.uk/car-review/hyundai/i10/interior
https://www.carbuyer.co.uk/news/161032/citroen-c4-cactus-specs-prices-and-on-sale-date
https://www.topgear.com/car-reviews/citroen/c4-cactus-0/driving